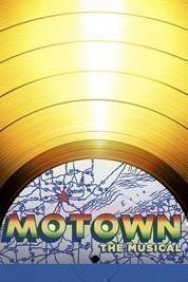 The producers of Motown The Musical have finally broken the silence surrounding the speculated arrival of this Broadway success. They have now confirmed that the production will play in London in 2015, but an exact date has yet to be confirmed.
The original Broadway production of Motown The Musical is due to close in New York at the Lunt-Fontanne Theatre on 18 January, but word is that it may return to the bright lights of the Big Apple in 2016.
The producers have also confirmed the destination of the hit musical when it lands in the West End as the Dominion Theatre. The 1000 plus seat venue was previously home to the Queen musical We Will Rock You, and has just undergone a lavish refurbishment, opening its brand new doors to the public in September with a revival of Andrew Lloyd Webber's iconic musical, Evita.
It appears that the closure of Motown the Musical over the pond has conveniently coincided with the arrival of the production in the UK, so it looks as though assets from the Broadway production will be heading over to London.
Based on Berry Gordy's notorious autobiography, Motown The Musical tells the true story behind Motown Records and the music movement that took the world by storm. Artists such as Michael Jackson, Stevie Wonder, Diana Ross and Marvin Gaye make up some of the illustrious figures of the Motown period. The musical contains over 40 classic hit songs such as 'Dancing in the Street', 'Ain't No Mountain High Enough', 'I Heard It Through The Grapevine' and 'My Girl'.
The opening date and casting for Motown The Musical has yet to be announced, but look out for more information coming soon.