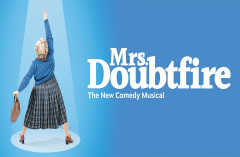 There's some exciting casting news for MRS DOUBTFIRE, poppets!
The cast will perform exclusively for the first time on TV on BBC's Comic Relief on 17 March.
Joining the previously announced Gabriel Vick (Avenue Q) as Daniel Hillard, the full Mrs Doubtfire company are: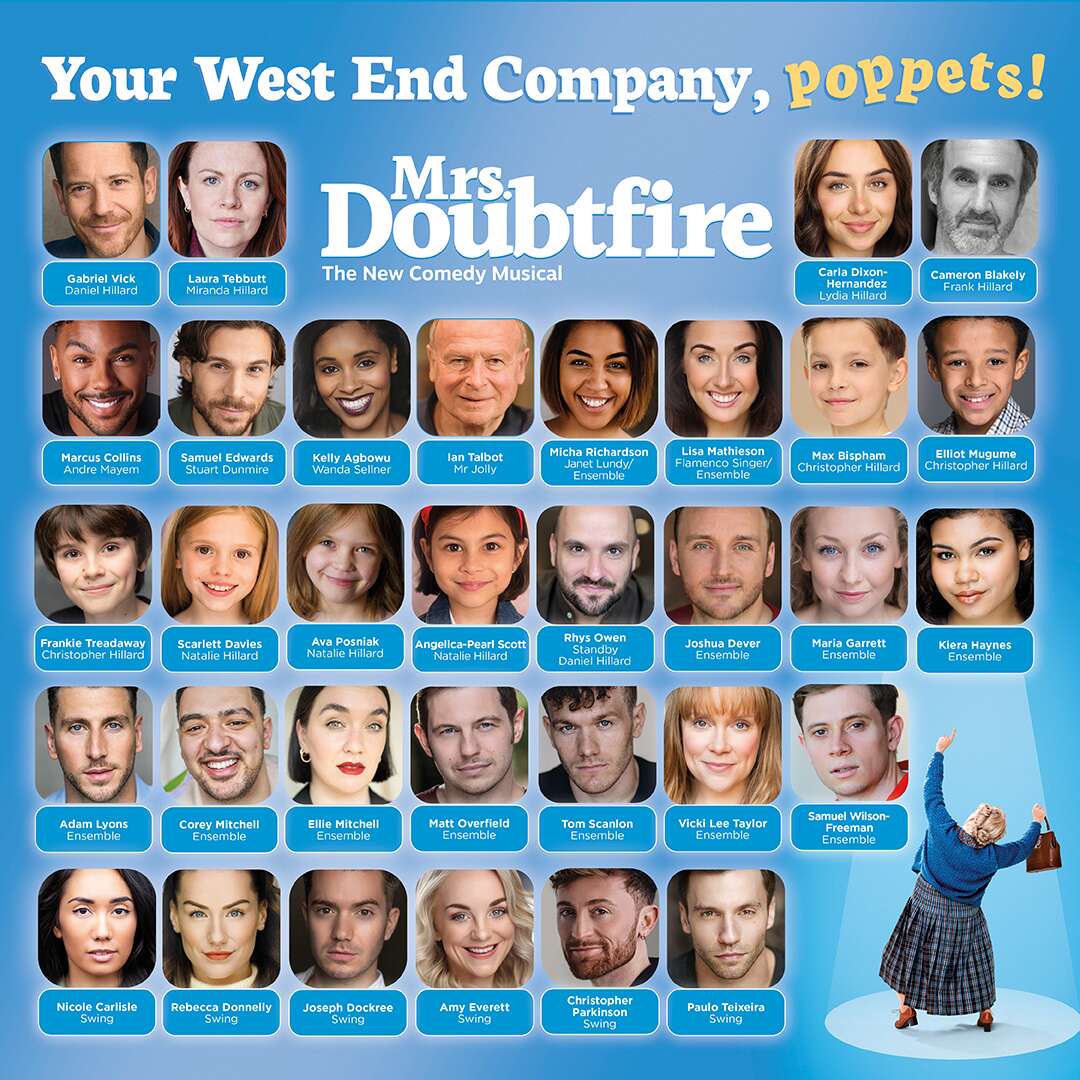 The full West End cast of Mrs Doubtfire
Laura Tebbutt (School of Rock) as Miranda Hillard
Carla Dixon-Hernandez (Matilda the Musical) as Lydia Hillard
Cameron Blakely (Newsies) as Frank Hillard
Marcus Collins (Kinky Boots) as Andre
Samuel Edwards(Anything Goes) as Stuart Dunmire
Ian Talbot OBE (Hairspray, and Director of The Mousetrap) as Mr. Jolly
Kelly Agbowu (Sylvia) as Wanda Sellner.
Further cast include Nicole Carlisle, Joshua Dever, Joseph Dockree, Rebecca Donnelly, Amy Everett, Maria Garrett, Kiera Haynes, Vicki Lee Taylor, Adam Lyons, Lisa Mathieson, Corey Mitchell, Ellie Mitchell,Matt Overfield, Rhys Owen, Christopher Parkinson, Micha Richardson, Tom Scanlon, Paulo Teixeira and Samuel Wilson-Freeman.
Mrs. Doubtfire also introduces Max Bispham, Elliot Mugume and Frankie Treadaway who alternate the role of Christopher Hillard and Scarlett Davies, Angelica-Pearl Scott and Ava Posniak who alternate the role of Natalie Hillard.
A stage adaptation of the hilarious and heartfelt movie, Mrs Doubtfire arrives at the Shaftesbury Theatre from Friday 12 May 2023.