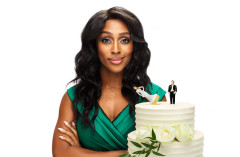 The UK theatre scene feels much more optimistic this week thanks to the government's announcement of a £1.57 billion investment to "protect Britain's world-class cultural, arts and heritage institutions".
This is the honeymoon period where we're all just thrilled it's happening but anticipate months of squabbling when the time comes to allocate the cash and it becomes clear who'll be the beneficiaries and who'll miss out.
But that's for another day, now let's enjoy everyone's good mood which has prompted a flurry of positive announcements confirming the return or launch of some top shows.
And eager theatregoers have contributed to the high spirits by booking tickets. You can too. Here's a three productions that have announced their opening dates. Use our Search Engine to find out more details.
CINDERELLA – Andrew Lloyd Webber's brand new musical, starring Carrie Hope Fletcher, has confirmed new dates from the end of March.

First to fling open the doors to its socially-distanced West End auditorium is an original musical with songs by Andrew Lloyd Webber.

Will it be a massive CATS size hit or a STEPHEN WARD scale stinker? You can never tell with a new Lloyd Webber show. That's the exciting thing. And all credit to him for this. He never plays it safe and he never rests on his laurels. All reports suggest that this is going to be a radical reboot of the much loved kids' story with lots of attitude.

Whatever happens you're guaranteed a memorable evening with lots to talk about and at least 1 glorious new tune to carry around in your head.

HAIRSPRAY – The hit musical starring Michael Ball, to open on 22 April 2021.

Next up will be the long anticipated revival of superstar Michael Ball as 1960's Baltimore housewife, Edna, in this hilarious pastiche musical.

It's very uplifting, funny and packed with great songs but the John Waters, who wrote the original film, doesn't shy away from referencing the turbulent race relations of the period either.

Comedian Paul Merton makes his West End musical debut as Edna's husband, starring alongside Rita Simons as her arch enemy Velma von Tussle and Marisha Wallace as the vivacious black music promoter, Motormouth Maybelle.

MY BEST FRIEND'S WEDDING – The world premiere of the new musical starring Alexandra Burke will reach Wimbledon in October 2021.

Looking further ahead, you can't book for the West End run of this quite yet but big time producers are set to sharpen up this likely sounding hit for a central London venue, as they tour it next year - including a stop off at the Wimbledon Theatre.

The show's star, Alexander Burke, is always good news with her soaring vocals and commanding stage presence but the writing team behind it also have enormous credibility.

The story from the much loved film of 1997 will be enhanced with hit songs by the legendary Burt Bacharach and Hal David, including I'll Never Fall in Love Again, I Just Don't Know What To Do With Myself, Walk on By, I Say A Little Prayer and What's New Pussycat.

Ronald Bass (MY BEST FRIEND'S WEDDING, RAIN MAN, THE JOY LUCK CLUB) will adapt his screen play in collaboration with one of the UK's funniest most insightful playwrights, Jonathan Harvey (BEAUTIFUL THING, GIMME GIMME GIMME, CORONATION STREET).