166 Drury Lane, London, WC2B 5PW GB
Quick Facts
Largest Ticket Inventory
in the West End
Real time
seat availability
Choose
your seats
Your booking is processed directly into the box office reservation system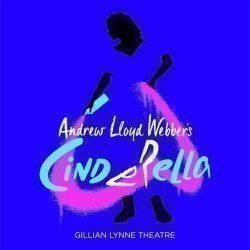 Cinderella
Tickets
4.5/5
-

based on

17

reviews
Booking until: Sunday, 29 May 2022
Tickets from £23.50
Book tickets
About Cinderella
Important Information
Although there will be no formal COVID certification system in place in relation to your particular performance, for the comfort and reassurance of all our guests we kindly request that all audience members over the age of 11 years take a COVID test within 48 hours of their visit to the theatre.
This request does not apply to guests who have chosen to obtain a Domestic COVID-PASS from the NHS App or website (or national and international equivalents) which demonstrates double vaccination plus 14 days, or a negative test taken within 48 hours, or natural immunity. Please bring your negative test result or COVID-PASS to the theatre with you.
Performance Times
Booking until: Sunday, 29 May 2022
Cinderella description
The show's lyrics are from David Zippel, a multi-award winner for Broadway productions including City of Angels, The Goodbye Girl, The Woman in White and Liza at the Palace, as well as for work on film including Disney's Hercules and Mulan, both of which received Oscar nominations.
Cinderella will be directed by Laurence Connor, with choreography from JoAnn Hunter, who previously partnered on School of Rock and the recent, sold out production of Joseph & the Amazing Technicolor Dreamcoat at The London Palladium.
Andrew Lloyd Webber said: "I have long wanted to write my own version of Cinderella but could never find a take on the classic story that really grabbed me. Emerald Fennell has written something truly exciting and original, and the moment I read her outline I knew I'd found my latest collaborator. I'm very pleased to be working with David Zippel, a hugely witty lyricist, once again.
I'm also excited to be reunited with Laurence and JoAnn, who I loved creating School of Rock with and who delivered a knock out Joseph last Summer at The London Palladium, where it rightfully returns in June."
Next Performances for Cinderella at the Gillian Lynne Theatre
today
22nd Jan 2022
7:30pm
tomorrow
23rd Jan 2022
3:00pm
Monday
24th Jan 2022
7:30pm
Tuesday
25th Jan 2022
7:30pm
Wednesday
26th Jan 2022
2:30pm
Wednesday
26th Jan 2022
3:00pm
Cinderella reviews
4.5 out of 5
based on

17

reviews
What to expect:
Acting
Music
Costumes
Story
Lighting
Recommended for:
Anyone (53%)
Families (59%)
Teenagers (59%)
Couples (76%)
Theatregoers (82%)
Latest customer reviews

So so good...
Reviewed on 02 December 2021 by Alwen, Dorking, United Kingdom

Excellent Show For 12 and Above
No good or bad fairy, mice or shiny carriage, but oh what an excellent performance from all the other main characters we all know so well from the traditional Xmas offerings of this well loved tale. The Queen and the ugly sisters stepmother were perfectly pitched against each other, as were the ugly sisters. Cinderella was a little dwarfed by these two pairs of characters.. but the show was colourful, flowed well, plenty of stage craft , and delightful music. Would suggest that this musical is best suited for 12 and above. And don't bring them if they are expecting a traditional pantomime of boo and hisses, and a bag of sweets for the lucky view. But take everyone else. A lovely colourful show. We had a most enjoyable evening.
Reviewed on 25 November 2021 by John, Lee On The Solent, United Kingdom

Clever new creation on an original fairy tale!
Cast acting excellent and the musical brought humour to a classic story line. A surprise in the second half of the performance made the show even more enjoyable for the audience and the whole show was truly amazing.
Reviewed on 18 November 2021 by Joanna, Sleaford, United Kingdom

Day out in london
Really enjoyed Cinderella,lively and the singing was amazing.
Reviewed on 29 October 2021 by Joanne, Potters Bar, United Kingdom

Different
A bit weird not as expected
Reviewed on 28 October 2021 by Julie, Swanage, United Kingdom

AMAZING!!!
Wow, no words for how amazing this show is! I would go every day!!
Reviewed on 23 October 2021 by Emma Lucy, Stillorgan, Ireland

So good! Best new musical in a while!
Carrie was amazing, not to mention literally any other actor, the costumes were outstanding so beautiful. Must see!
Reviewed on 23 October 2021 by Lucca, Tilburg, Netherlands

Creative, Sensational and fun.
Really loved the story, beautiful songs, sent tingles through me. Really nice theatre, don't think anyone's view was blocked, nicely organised for everyone. Love the moveing stage.
Reviewed on 17 October 2021 by Angela, Stepney, United Kingdom

vibrant and surprising !
Reviewed on 30 September 2021 by Philip, Knowle, United Kingdom

Enjoyable and professional entertainment after 18months of silence and theatre blackout !!!! The lead Georgina was amazing…what a find !!!
Reviewed on 09 September 2021 by Adrianne, London, United Kingdom

Absolutely magical
Magical. The talents of everyone of them is unreal. I love musical.and appreciate every effort made by the artist. Mesmerising to say the least.
Reviewed on 23 August 2021 by Kareshmah, Potters Bar, United Kingdom