Playwright Alice Allemano writes about the inspiration behind her new piece ABOUT LEO which runs at Jermyn Street Theatre from September 5 to 29.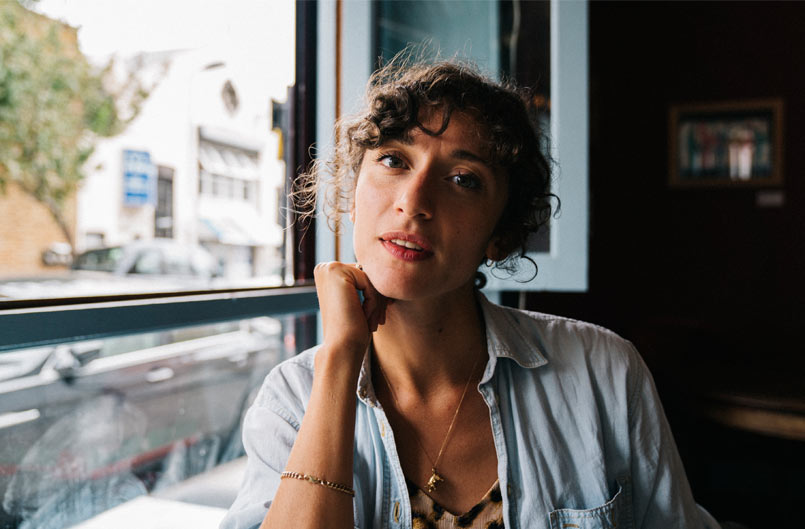 www.jermynstreettheatre.co.uk / 0207 287 2875
Leonora Carrington changed my life. I chanced upon her in 2015 at the Tate Liverpool retrospective of her work. I had taken my Grandma in an effort to get her out of the house, without a clue as to what exhibition was on. I had never heard of Leonora Carrington before, but her vast body of work and extraordinary life journey immediately captivated me (Grandma was not as impressed declaring it 'more fart than art'.) At that time I was at a crossroads in my own life: I'd always wanted to write, but didn't quite feel qualified to do so; who cared what I had to say? That exhibition gave me the courage to step into the unknown, and I felt compelled to tell her story. A story that became very closely linked to my own: finding one's voice and the legitimacy to speak as a woman and as an artist.
Leonora was a true maverick. Born in the early 20th century to a 'nouveau riche', Lancashire family, she defied what was expected of her. Her father had hoped for a marriage that would elevate the Carrington name to aristocratic status. But Leonora had other ideas. After various failed attempts to get her to adhere to something respectable, her parents agreed to let her study art. Her study took her away to Florence and London where she got a taste for freedom. She soon fell in love with Surrealism and not long after that, with Max Ernst, the famous Surrealist who happened to be 26 years older than her and married. Her family was outraged. Her father disowned her and in 1937, aged 20, Leonora left England for good to begin the life of an artist.
Her journey took her to unexpected places. Her and Ernst spent most of the war hidden in a tiny village in the south of France. The Gestapo arrested Ernst and she suffered a nervous breakdown, which led to her confinement in an asylum. She escaped and married a Mexican diplomat securing herself a safe passage to Mexico where she remained for the rest of her life. She married again, embraced motherhood, became a spiritual guru, produced art and became one of Mexico's most treasured artists.
As I began to explore more about Leonora I was shocked at how little was known about her in England, the country of her birth. Despite how prolific she had been, more often than not, she was only known about as Max Ernst's girlfriend, wife or muse. It was a stark reminder of how many women are written out of history, are silenced, although their voices had not been quiet at all. It was also a reminder of how important it is today to address the imbalance of our artistic heritage and to hear current female voices. So I thought I had better get writing.
I haven't written a biopic. This play draws on Leonora's incredible spirit, blurring facts with imagination, crossing time periods, and delving into two moments of a long and rich life. At its heart, it is a play about what it means to be brave; and who better to elucidate this than Leonora Carrington.