Savoy Theatre
Strand, London, WC2R 0ET GB
Now showing at
the Savoy Theatre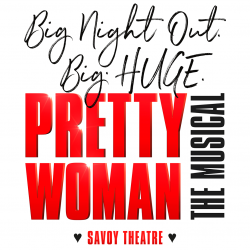 Now Open
Pretty Woman The Musical
Savoy Theatre
4.7/5
-

based on

145

reviews - (Read reviews)
4.7

145

reviews
Tickets from £24.00
Couples (89%)
Theatregoers (91%)
i
Pretty Woman the movie grossed vast amounts of money at the box office, a contemporary take on the fairy story Cinderella starring Julia Roberts and Richard Gere. When a call girl and a wealthy businessman fall madly in love, they discover they have a few thorny issues to resolve before they can sail happily into the sunset together. This is their story, on stage, transformed into a musical.
Booking until: Sunday, 2 October 2022
Starring: Aimie Atkinson, Danny Mac
Pretty Woman The Musical tickets
Savoy Theatre Facilities
Air conditioned
Bar
Disabled toilets
Infrared hearing loop
Member of Q-Park scheme
Toilets
Wheelchair/scooter access
Savoy Theatre Access Tickets
Disabled theatregoers and their carers can get discount tickets. Please phone the Savoy Theatre access line on 080 0912 6971.
Savoy Theatre Location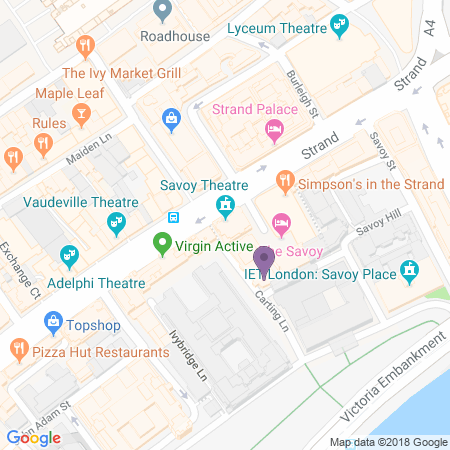 Directions
Travel Information
Nearest Tube station
Nearest Rail Station
Tube lines
Bakerloo
Circle
District
Northern
Piccadilly
Day buses
(Strand) 6, 9, 11, 13, 15, 23, 87, 91, 139, 176; (Aldwych) 59, 68, 171, 172, 188, X68, RV1
Night buses
(Strand) 6, 23, 139, 176, N9, N11, N13, N15, N21, N26, N44, N47, N87, N89, N91, N155, N343, N551; (Aldwych) 188, N68, N171
Savoy Theatre history
From the outside
The Savoy Theatre stands next to the world famous Savoy Hotel. A devastating fire in 1990 destroyed the original building and today it is modern and geometric inside, perfect for hosting massive, impressive stage musicals.
Savoy Theatre architecture and history
The original site of the Savoy Theatre was once a 13th century palace called the Savoy Palace, created by Peter, Earl of Richmond, on land given to him by King Henry 3rd. Later the site of a hospital and a military prison, it became a theatre in 1881 when the wealthy Richard D'Oyly Carte, who adored Gilbert & Sullivan's comic operas , became determined to stage them in the West End and created a purpose built venue, the first ever to include electric light.
An instant hit, the new theatre put on a run of eight extremely successful Gilbert & Sullivan shows, lit by a magnificent 1200 new-fangled light bulbs. It was such a success that the family used the profits to build the famously posh Savoy Hotel in 1904.
Richard D'Oyly Carte died in 1901, after which his beloved theatre was dogged by misfortune, with fifteen years of failures and closures to its name. In 1915 the great man's son, Richard, took over the management of the theatre, opening the freshly renovated venue in 1929 with Gilbert & Sullivan's The Gondoliers. The Savoy Theatre remained in the D'Oyly Carte family until 1985, when the last family member died without an heir.
West End theatres, usually lit by dangerous gaslight, burned down regularly in the past. But the Savoy, the first ever electrically-lit West End theatre, didn't burn down until the 1990s! The building's original designs were long lost by that time but it was carefully rebuilt all the same, after which it re-opened again in1993 in a ceremony attended by Princess Diana, for a four year run of Gilbert & Sullivan shows.
Later, the new owners took a musical theatre direction, presenting musicals The Rat Pack, Fiddler on the Roof and most famously, the smash hit musical Legally Blonde.
Hauntings at the Savoy Theatre!
Cast members and the public have spotted various ghosts over the years, including a mysterious man and a grey haired old lady, invisible presences, weird smells and pockets of inexplicable freezing cold air.
Past shows at the Savoy Theatre
As well as countless Gilbert and Sullivan comic operas' the Savoy Theatre has hosted the massive musical hit Dreamboats and Petticoats as well as Rodger and Hammerstein's famous musical Carousel, starring Lesley Garrett, Alexander Silber and Jeremiah James.
Savoy Theatre access
Wheelchair users can access the Savoy's box office through three sets of double doors, without steps. There's easy access to the auditorium via the Carting Lane entrance, and the hard of hearing can pick up headsets from the Cloakroom. Guide dogs are allowed in the auditorium, alternatively theatre staff are happy to dog-sit.
Savoy Theatre tickets
We're a trusted destination for a wide variety of seat types and prices, with excellent availability on the full range of Savoy Theatre tickets.