Troubadour Theatre - Wembley
Fulton Road Wembley, London, HA9 8TS GB
Now showing at the
Troubadour Theatre - Wembley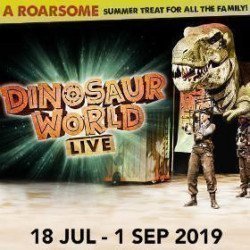 Booking until: Sunday, 1 September 2019
DINOSAUR WORLD LIVE STAMPEDES INTO WEMBLEY
Dare to experience the dangers and delights of Dinosaur World Live in this roarsome interactve show for all the family.
Grab your compass and join our intrepid explorer across unchartered territories to discover a pre-historic world of astonishing (and remarkably life-like) dinosaurs. Meet a host of impressive creatures, including every child's favourite flesh-eating giant, the Tyrannosaurus Rex, a Triceratops, Giraffatitan, Microraptor and Segnosaurus!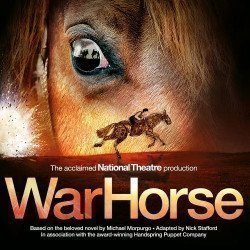 Booking from: Friday, 18 October 2019
Booking until: Saturday, 23 November 2019
War Horse is a triumph in superbly skilled puppetry as well as one of the most moving tales told on the West End stage for years. Children and adults alike revel in this heart-wrenching, war-torn tale of a young man's love for his horse.