Quick Facts
Largest Ticket Inventory
in the West End
Real time
seat availability
Choose
your seats
Your booking is processed directly into the box office reservation system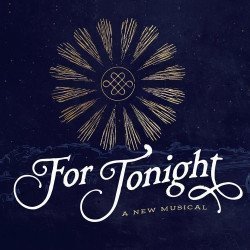 For Tonight
Tickets
Coming soon
About For Tonight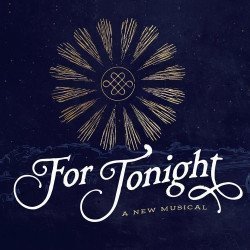 For Tonight description
For Tonight is a new, original, musical inspired by the writer's third great grandfather's handwritten journal. The story begins in 1832, in a small town in Northern Wales where a Romani family travels through town, finding shelter on the farm of the Parry family. Soon after their arrival, the Parry parents die from an unknown disease and the Romani travelers are forced to go into hiding after being blamed for bringing "filth and death" to Trelawnyd.
For Tonight follows the three Parry children, Thomas, Haydon and Nettie, in the aftermath of their parents' death. While the eldest brother, Thomas, struggles with the guilt of events surrounding the Romani's departure, Haydon, runs off to Liverpool in search of a new life, leaving Nettie behind to deal with the overbearing Thomas. In Liverpool, Haydon falls in love with Mirela, a Romani woman, who poses a threat to his already strained family relationships. Haydon quickly learns however, that bias runs on both sides and that Mirela's family will not accept a gadje (an outsider). This requires Haydon and Mirela to keep their love a secret. When events back home call Haydon to return, he and Thomas must finally face their past, and all three siblings face their biggest fears.
Through a riveting score, the atmospheric soundscape blends traditional Welsh choral, indie-pop, folk, and Romani inspired melodies and rhythms. At its core, For Tonight is an exploration of the power and meaning of home.