Hello London Box Office readers!
My name is Harry Neal and I'm the Producer for the emerging comedy/music duo - 2 Mouthed Men.
Now what exactly is 2 Mouthed Men I hear you say? Despite being a very confusing name, the real question should be WHO are 2 Mouthed Men.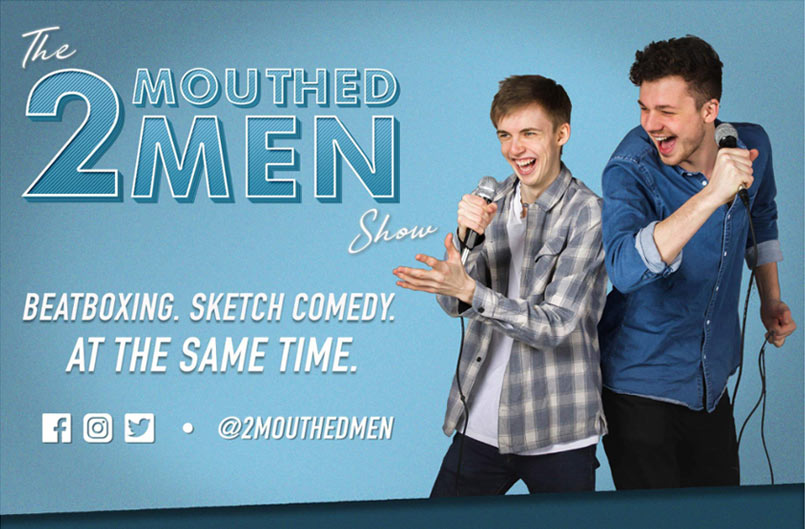 In the worryingly distant year of 2015, a young 6"4 lad named James arrived at the University of Exeter for his Fresher's Week. At his very first party of the year, he met another young man named Daniel. That evening the two of them discovered not only that they would be studying the same course with each other, but that they shared a special passion: beatboxing. An immediate bond was formed which only grew stronger as their time at University went on.
One year later we find James and Daniel in a seminar, definitely paying attention to what their tutor is saying. In a moment of inspiration, James is struck by a groundbreaking thought that would change his and many other's lives forever. He turns to Daniel and says
'Mate, I've got an idea'. Daniel looks up from his laptop.
'What's up?' he responds.
'What if' says James with excitement, 'What if we combined our powers of beatboxing and comedy to create something that the world has never witnessed before? And you know what we could call it? 2 Mouthed Men.'
Daniel pauses in disbelief before saying:
'That is the stupidest thing you've ever said and the stupidest thing I've ever heard...let's do it'.
Fast forward to 2019 and 2 Mouthed Men is bigger and better than ever. With a slew of Exeter performances, a run at the Edinburgh fringe and a two performances at the New Wimbledon Theatre under their belts, 2 Mouthed Men now have their sights set on new heights. On Saturday 1st June, James and Daniel will make their debut at The Other Palace in London. Following this the boys return to the Edinburgh Fringe performing at The Charteris Centre in association with Just The Tonic in early August.
2 Mouthed Men combines beatboxing, sketch comedy, rap, spoken word poetry, singing, guitar playing, looping, several hundred weird noises and a variety of props to create a music-comedy odyssey unlike anything you've seen or heard before.
As some of my closest friends, James and Daniel are two of the silliest, lovely, and hilarious people I know. So I can absolutely guarantee that coming along for their show is not something you will regret. Furthermore, as their producer, graphic designer, marketing manager and occasionally their techie, they have worked their socks off to make a slick, high-quality show.
So with that mind, perhaps give us a follow on Facebook, Instagram and Twitter @2MouthedMen. Then if you have the chance, come and see our shows. We promise you an absolutely cracking night. Thanks!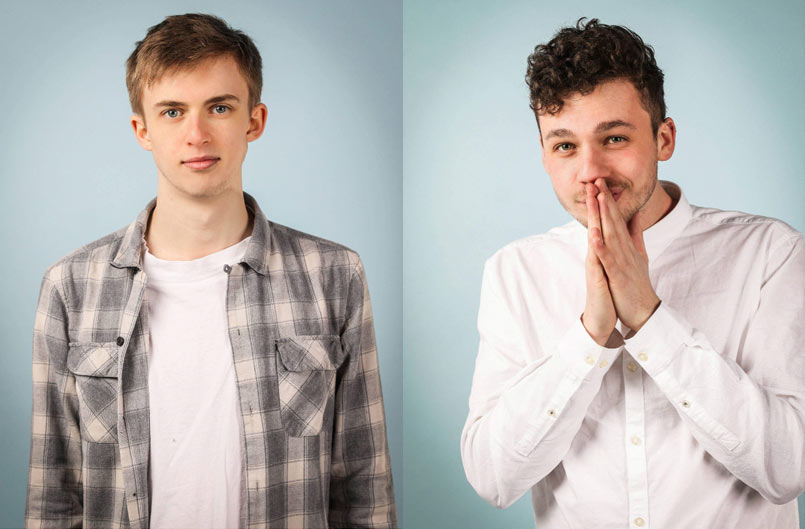 Daniel Stanger-Cornwell and James Hawley