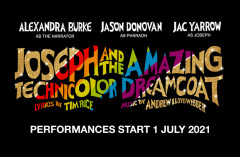 It's just been announced that Alexandra Burke will start as The Narrator when the hugely successful revival of JOSEPH AND THE AMAZING TECHNICOLOR DREAMCOAT returns to the London Palladium this summer.
This particular version of the much loved family show was an absolute smash hit in 2019 when it was claimed that every single seat was sold. It was certainly a triumph for producer Michael Harrison whose dream it was to bring the much loved musical by Andrew Lloyd Webber and Tim Rice back to the London Palladium where it was such a sensational hit in the 1980s.
Two of the 2019 leading actors are returning, Jac Yarrow, then an unknown graduate who became an overnight star when he was cast in the title role, and former Joseph, Jason Donovan who played the role as a young man, now returns for a second year as the Pharoah of Egypt, a role that nightly stops the show with a pastiche Elvis number.
The key role of the Narrator will be played this year by Burke who's new to the cast. She became a household name when she won the TV talent show The X Factor in 2008 and since then she's gone on to sell over 5 million records. She's no stranger to the West End either having successfully played starring roles in THE BODYGUARD, SISTER ACT, CHESS and CHICAGO.
What's the plot of JOSEPH?
Joseph is the most popular of 12 sons and is spoiled by his father Jacob who give him a multicolored coat. His jealous brothers sell him as a slave to some passing Israelites and take the coat, covered in fake blood, back to Jacob as proof that his favourite son has died.
Joseph however makes a success of things when he's bought by an Egyptian businessman. Even though he's falsely accused of an affair with his bosses wife, a spell in Jail is cut short when he demonstrates to the Pharaoh that he has a talent for foretelling the future through dreams.
The talent earns him a new job in charge of famine relief and it is to Joseph that the brothers come begging for food without realizing who they're talking to.
To test them Joseph hides a gold cup in the sack of food given to youngest brother Benjamin pretending to accuse him of theft. When he sees his former enemies beg for mercy Joseph knows that they have changed, forgives them, is reunited with his father Jacob, and everyone celebrates the happy ending.
Are there any well known songs in JOSEPH?
JOSEPH is told through song, without dialogue and many people know it off by heart from having performed it as a school play. All the music is great fun, and rock and Roll, Country and Calypso are amongst the styles employed to make you laugh and carry the plot along. There are also two simple but moving ballades, Close Every Door to Me and Any Dream Will Do, that have become stand-alone hits beyond the stage musical.
Who's appearing in JOSEPH?
The supporting cast who will join Burke, Yarror and Donovan is yet to be announced.
What do LONDON BOX OFFICE customers say about JOSEPH?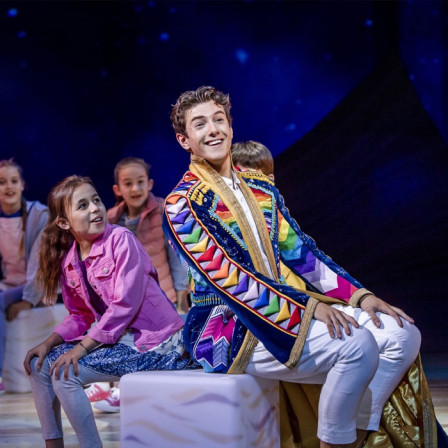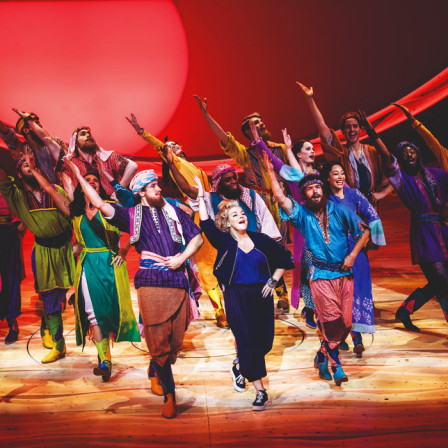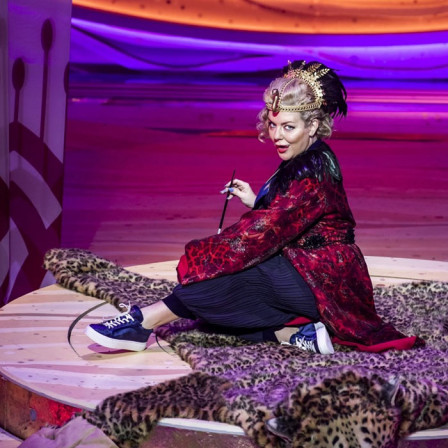 Frequently Asked Questions about JOSEPH
Where and when can I see JOSEPH?
JOSEPH will be performed at the majestic London Palladium, close to Oxford Circus and it's tube station, and a 10 minute walk from Bond Street station. This venue is one of the most iconic and prestigious in London so make sure you check out the old posters displayed in the foyers which chronicle it's decades as the home of British light entertainment.
Who is JOSEPH for?
This musical will delight anyone aged from 5 to 105.
Is there a dress code?
No, dress comfortably and as you would for any public space.
Fun Fact about JOSEPH
The late Director, Stephen Pimlott, is widely regarded to have breathed new life into the show when he staged it in 1991 and came up with the idea of having an on-stage choir of local children helping the narrator tell the story. This is something that has been replicated in every major production since and it may also be the reason that JOSEPH has been such a successful touring show. In each town that the musical visits local children appear on stage with professional actors and this boosts the audience with their parents and friends.
The origins of the show are fascinating too as it was first written as a 15 minute school concert by the young Andrew Lloyd Webber and Tim Rice.