Phoenix Theatre
Charing Cross Road, London, WC2H 0JP GB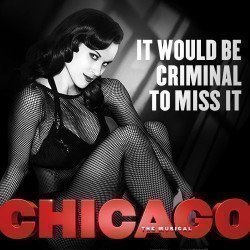 Chicago
Tickets
Phoenix Theatre
Starring: Cuba Gooding Jr, Sarah Soetaert, Josefina Gabrielle, Ruthie Henshall
Booking until: Saturday, 5 January 2019
Book

tickets
Performance Times
Mon
Tue
Wed
Thu
Fri
Sat
Sun
15:00
15:00
20:00
20:00
20:00
20:00
20:00
20:00
Age restrictions
No under 16s permitted without adult.
Important Information
Contains overt references to sex and murder.
Booking from:
Monday, 26 March 2018
Booking until:
Saturday, 5 January 2019
Enjoy gritty, sensual Chicago, a glamorous tale of murder
Six Tony awards, two Olivier awards and a packed house for every performance make Chicago a runaway stage hit. Based on the true tale of Beulah Annan and Belva Gaertner, revealed by Chicago Tribune journalist Maurine Dallas Watkins and based on the subsequent book by Fred Ebb and Bob Fosse, Chicago first hit Broadway in 1926. Cecil B DeMille directed a silent movie of the story in 1927 and Ginger Rogers starred in the 1942 film. After Maurine Dallas Watkins died, the story was finally turned into a musical… and the rest is history! Songwriters John Kander and Fred Ebb wrote the musical score, making Chicago one of the hottest shows on earth.
Chicago – The story
It's the 1920s and two divas, Velma Kelly and Roxie Hart, are imprisoned on death row. One murdered her husband and sister, who were having an affair. The other killed her lover. The women hire the fiery lawyer Billy Flynn to influence the jury, get themselves acquitted and bring about a national media storm that'll put them firmly on the road to stardom. But will it work out?
You'll be captivated by this intricate, adult tale of adultery and death. It's a compelling story of fame and fortune, set to a lively, thrilling jazz based score with sexy, sensuous choreography. Fans of black drama and feisty women will adore Chicago, whose slick, glamorous showmanship has audiences cheering Velma and Roxie along from start to finish, despite the fact that they've committed murder.
Chicago song list
You'll recognise many if not all of the well-known tunes from Chicago, and they'll have you dancing in your seats. Starting off with All That Jazz, Funny Honey and When You're Good to Mama join Cell Block Tango, All I Care About and A Little Bit of Good, the story is driven along by deliciously typical jazz based tunes like We Both Reached for the Gun, Roxie, I Can't Do It Alone and My Own Best Friend. Act two delivers I Know a Girl, Me and My Baby and Mr Cellophane. When Velma Takes the Stand, Razzle Dazzle and Class move the story to its dramatic conclusion, with Nowadays, and Hot Honey Rag heralding the unforgettable finale.
Chicago theatre tickets to suit every budget and occasion
Because it deals with adult themes, this show isn't suitable for the under 12s. We provide a choice of Chicago tickets to suit every budget, with good availability. Book through us and you can choose your seats before you confirm your booking!
Martin Kemp is set to star in the West End production of Chicago, taking over from Cuba Gooding Jnr as Billy Flynn on 2nd July and will appear until 1st September.
We have a great selection of cheap Chicago tickets. We can help you save up to 70% on Chicago tickets! If you're looking for discount theatre tickets have a look below for our latest offers for Chicago at the Phoenix Theatre.
1

No Booking Fee

Tickets

from £20.00
Valid Mon - Fri until 27 July 2018. Book by 16 Jul 2018..
2
Was £72.50
Now £50.75

-30%

Valid on Mon to Thu performances. Book by 30 Jul 2018.
3
Was £62.50
Now £43.75

-30%

Valid on Mon to Thu performances. Book by 30 Jul 2018.
4
Was £52.50
Now £36.75

-30%

Valid on Mon to Thu performances. Book by 30 Jul 2018.
5
Was £42.50
Now £29.75

-30%

Valid on Mon to Thu performances. Book by 30 Jul 2018.
6

No Booking Fee

Tickets

from £20.00
Valid on Mon to Thu performances. Book by 30 Jul 2018.
Press Reviews
'Still the hottest show in town' The Independent
'A sleek package of sex, murder, great songs and arch wit' Evening Standard
'The sharpest, slickest show on the block!' The Times
Customer Reviews
What to expect:
Acting:
Music:
Costumes:
Story:
Lighting:
Recommended for:
Anyone:
Families:
Teenagers:
Couples:
Theatregoers:
based on 87 reviews
unbelievable
MARINA London Box Office customer
First point I would like to say is, there was a big issue man who helped made the experience delightful. Usually when you go to purchase your tickets, the theatre staff are not around to guide you, however this man opened the doers, was kind enough to show the entrance. First impressions to me always count. The staff at the bar were very helpful, I appreciated the option to pre-order my drinks for the intermission break to avoid the que. This is my second visit to the Phoenix Theatre, the first was to watch Blood Brothers. On this occasion watching Chicago the seats were so incredibly cozy, I almost felt like I was watching the show in my sofa. I really enjoyed my visit, the actors put on an outstanding performance but I must give credit to the band who played for the audience entertainment for another five minutes after the performance had finished. This is the first time I can truly say I felt an overwhelming thrill from all involved in the production. A definite must see again.
Desreen London Box Office customer
Absorbing and entertaining
It had a comedy element, wonderful acting and lovely harmonies in the singing. Loved having a view of the orchestra
Patrick London Box Office customer
Wonderful music
Hyeokchan London Box Office customer
wonderful evening at Chicago
Great performance by all the actors and wonderful entertainment
Erich London Box Office customer
Excellent music and acting
Maria Francisca London Box Office customer
Even great without Cuba
We had great seats in the grand circle. The show was all round great. We turned up a little late but they still let us in which was kind. Once I got over the initial disappointment of finding out that Cuba GJ was not in the matinee show, I really enjoyed it. Make sure you know if the lead actor is in the show you have bought tickets for!
Mitra London Box Office customer
Absolutely loved show !
Long time since I had been to West End show but can not believe why I have left it so long because of this fantastic show.Daily Telegragh had given show and Cuba Holding Jnr's performance a very good review - 5 stars which is why I wanted to see it.5 star rating thoroughly deserved. a very good review - 5 stars
Sue London Box Office customer
Amazing !
Marion London Box Office customer
Enjoyable evening with family
Great dance performance, engaging music- everyone on the live orchestra doing their best
Pawel London Box Office customer
Graet Show with no big stage
Daniel London Box Office customer
Great music, great acting!
Blanca London Box Office customer
Slick professional and hugely entertaining
Leigh-Anne London Box Office customer
Enjoyable musical
AnneMarie London Box Office customer
great show
I understood why Chicago is a classic: it is such an entertaining show! The cast was great and their singing and dancing were fantastic! Cuba Gooding Jr did not impress me that much, but the actress who played Roxxy killed it!
Raul London Box Office customer
Amazing show. Must see
This met our expectations and more. So glad we had the opportunity to see this show.
Joleen London Box Office customer
Wow!
Great show, very minimal stage set up but great performances by all the cast draws you in to the story.
Mark London Box Office customer
Do not recommend
Unfortunately the show disappointed deeply. Very childish performances at times. Singing and dancing very poor. Cuba Gooding Jr-not at his best. Costumes not existent, very boring. The stage does not change throughout, you are looking at the orchestra the whole evening. We left disappointed and ripped off.
Jason London Box Office customer
Lively
Sioned London Box Office customer
Enjoed every minute
Israel London Box Office customer
Excellent
Stuart London Box Office customer
top class entertainment
sad to say this was its final performance after a 15 year london run and was my 9 visit. will be sadly misses by many.
john London Box Office customer
Tired
The show is closing soon and it showed. the players seemed tired with it and the star replacment wooden. The male dancers looked good and were the best component of the evening
Derek London Box Office customer
Chicago
Excellent show
Bob London Box Office customer
Brilliant
From start to finish Chicago is captivating vibrant sexy sassy and witty. The cast were amazing dance routines and lyrics spot on . A special mention for Robin Cousins aka Billy Flynn .... wow wow wow ! The Garrick a charming theatre staff friendly and helpful and the location perfect as was our night out !
Larraine London Box Office customer
Lovely time had by all.
Took my father for his 70th b'day whilst visiting from Australia. He loved it. Hubby didn't enjoy it but I thoroughly enjoyed the whole thing though perhaps would have liked a few more stage props for a little bit of scenery change.
Cole London Box Office customer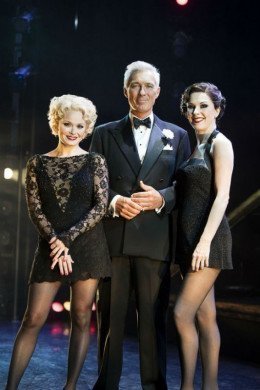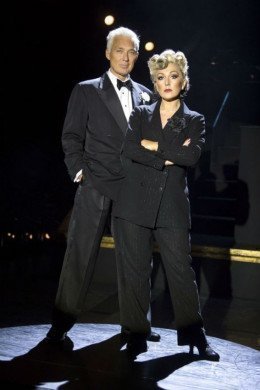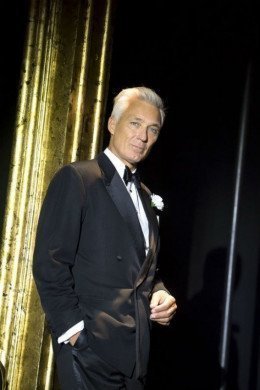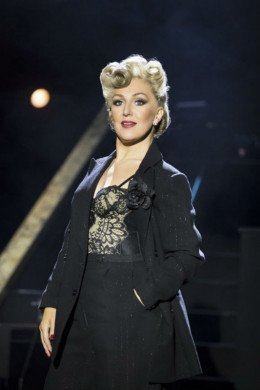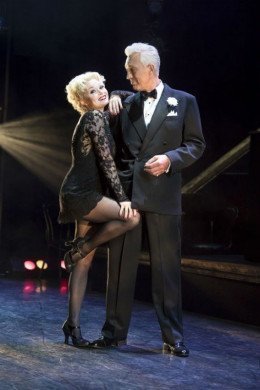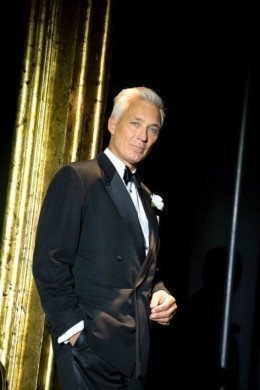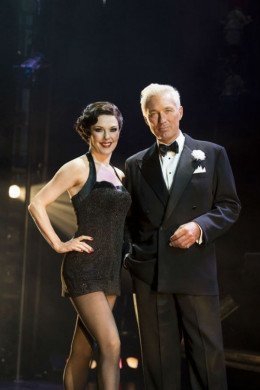 27 Dec 2017 in New Shows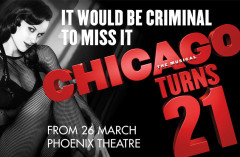 Hooray! From the end of March 2018 the West End is going to get a little sassier, more cynical and fierce with a revival of the celebrated 1996 Broadway production of CHICAGO by the song writing team behind CABARET, Kander and Ebb.
Read more
Use the search box at the top left of this page to search for Chicago tickets availability.
Quick Facts
Largest Ticket Inventory in the West End
Real time seat availability
Your booking is processed directly into the box office reservation system
Collect your tickets from the theatre for free or get them posted to your address.

Theatre Address
Phoenix Theatre
Charing Cross Road, London, WC2H 0JP GB
Facilities
Air conditioned
Bar
Disabled toilets
Infrared hearing loop
Member of Q-Park scheme
Toilets
Wheelchair/scooter access
Theatre Info
Capacity: 1000
Year built: 1930
Next Performances