The hit jukebox musical inspired by the story of Frankie Valli and the Four Seasons has announced it will be leaving the West End at the beginning of 2024.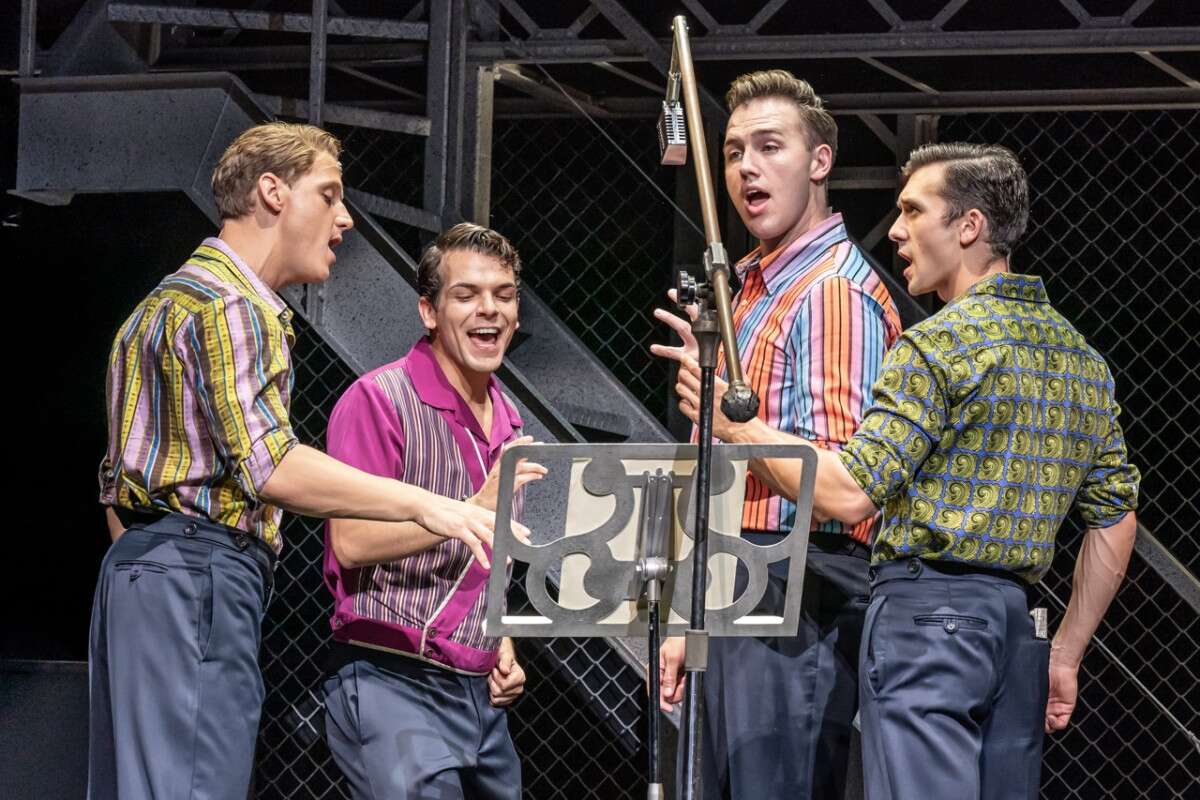 Jersey Boys production image. Photo: Marc Brenner.
JERSEY BOYS will close in the West End on 4 January.
The original Grammy, Tony, and Olivier Award-winning musical has had three hugely successful years at the Trafalgar Theatre.
JERSEY BOYS goes behind the music and explores the story of the multi-award-winning quartet, Frankie Valli and the Four Seasons. The musical features some of their biggest hits including "Sherry", "Walk Like A Man" and "December, 1963 (Oh What a Night).
The cast of JERSEY BOYS.
Leading the cast into its final performances are Luke Suri (Frankie Valli), Karl James Wilson (Nick Massi), Peter Nash (Tommy De Vito) and Declan Egan (Bob Gaudio) as The Four Seasons.
They are joined by Joey Cornish (Joe Pesci), Joseph Peters (Bob Crewe), Andy Barke (Gyp De Carlo), Kirsty Whelan (Mary Delgado), Oliver Tester (Norm Waxman/Hank Majewski), Jacob McIntosh (Barry Belson), Gracie Lai (Lorraine) Rosie Needham (Francine). The cast is completed by Danny Knott, Bonnie Page, Olly Manley, Daniel Parkinson, Matthew Lawrence and Pearce Barron.
Book JERSEY BOYS tickets.
JERSEY BOYS will perform at the Trafalgar Theatre until 4 January. Don't miss out on the opportunity to see this jukebox musical in the West End before it closes!