You may have read or heard the story of how understudy Steph Parry ran from her normal show 42nd STREET to take over a lead role in MAMMA MIA!, with no notice, last week.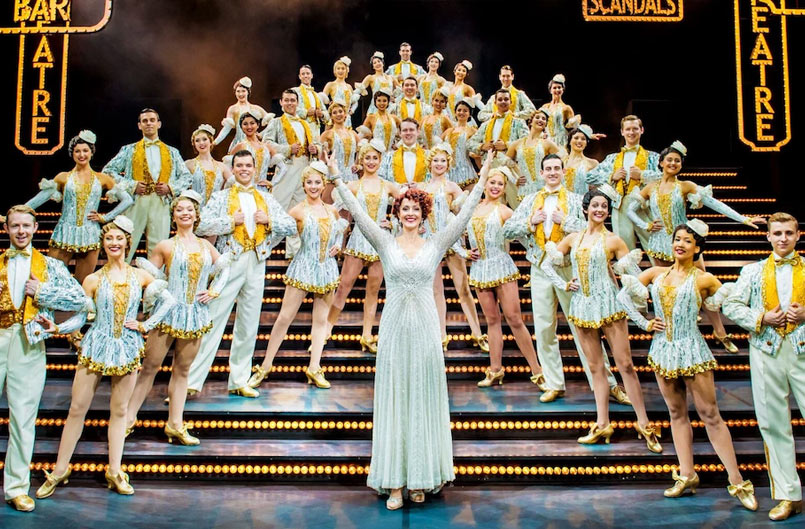 Steph Parry as Dorothy Brock and 42nd Street Ensemble. Photo Matt Crockett
She received great acclaim and the kind of press coverage that can really boost a career. Capitalising on this the producers of 42nd STREET have promoted Parry and she'll now play the lead role of Dorothy Brock when iconic pop star, Lulu, leaves the production at the end of her contract.
It's all happening just in time to celebrate the show's 500th performance of its run.
How fitting this is for a musical about how an understudy triumphs in a Broadway show when its star, Brock, is injured.
I love this gloriously old fashioned joyful show and I suspect it'll be even better with a skilled, experienced performer in the role rather than a celebrity.
The producers remind us - "42nd STREET is the song and dance, American dream fable of Broadway and includes some of the greatest songs ever written, such as 'We're In The Money', 'Lullaby of Broadway', 'Shuffle Off To Buffalo', 'Dames', 'I Only Have Eyes For You', and '42nd Street' With an all-singing, high-kicking cast of over 50 on the West End's largest stage, 42nd Street is the biggest show in town"
42nd STREET is playing at the Theatre Royal, Drury Lane.