Drury Lane Theatre Royal
Catherine Street, London, WC2B 5JF GB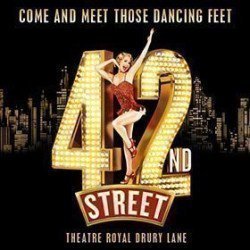 42nd Street
Tickets
Drury Lane Theatre Royal
Booking from: Monday, 20 March 2017
Booking until: Saturday, 14 October 2017
Book

tickets
Performance Times
Mon
Tue
Wed
Thu
Fri
Sat
Sun
14:30
14:30
19:30
19:30
19:30
19:30
19:30
19:30
Booking from:
Monday, 20 March 2017
Booking until:
Saturday, 14 October 2017
This is the stuff dreams are made of. If you've ever wished you had what it takes to be a leading light on the musical stage, you can experience the thrill vicariously thanks to the star of this heart-warming, funny production. Meet young Peggy Sawyer, who arrives on New York's Broadway fresh from a tiny hayseed town in middle America, determined to become a star.
42nd Street is an American musical dating back to the 1930s. The movie was set in 1933 when Art Deco style ruled the day and the world was changing fast. It was also the time of the USA's Great Depression. The book was by Michael Stewart and Mark Bramble, the lyrics by Al Dubin, the wonderful, magical music by Harry Warren. A brilliant revival of the original, on stage for the first time in 1981, won that year's Tony Award for Best Musical. And this is the first time the show has been staged in theatreland since 1990.
The new production kicks off previews in late on 20th March and will be directed by the original co-author Mark Bramble, an extra treat for audiences. The original West End production included Catherine Zeta-Jones in the cast and won the Olivier for best musical in 1984. Zeta-Jones was only a second understudy but, like the fictional star of the show Peggy, she got the chance to perform when the leading lady Barbara King and her first understudy happened to fall ill. A Broadway revival in 2001 brought further accolades, including the Tony award for Best Musical Revival.
The cast is enormous and they more or less all sing and dance, quite a sight. The costumes are set to be spectacular, as you'd expect from a plot set in the glittering 1930s. And those gorgeous, lush show tunes sound just as fresh, just as lovely. In fact the revival's producers are promising even more singing and dancing than ever before, with extra colour and sparkle plus extra songs and dances.
The theme of the piece remains the same, and it's inspirational: follow your bliss, harness your talent, work hard and dreams can – and do – come true.
42nd Street – The story
42nd Street is set in Depression-era New York, during the 1930s. Peggy hails from a small town in Pennsylvania, but her dreams are larger than life. The legendary Broadway director Julian Marsh notices her and awards her a place in the cast of Pretty Lady, his latest Broadway show. The star is Dorothy Brock, an ageing Broadway diva who dislikes Peggy on sight. Dorothy is injured during the previews, but Peggy saves the day by taking on the lead role. And she's brilliant.
Peggy's rise from showgirl to star is what dreams are made of. The story is told via a non-stop feast of complex tap dances, well-loved musical theatre hits and massive ensemble numbers. And it's set to break records in the West End. We can't wait!
42nd Street tickets – A revival to end all revivals
Want premium, full price or discount 42nd Street tickets? We have great availability and you'll enjoy really good value for money on the complete range of ticket types and seats, from the lowest cost to the best in the house.
We have a great selection of cheap 42nd Street tickets. We can help you save up to 70% on 42nd Street tickets! If you're looking for discount theatre tickets have a look below for our latest offers for 42nd Street at the Drury Lane Theatre Royal.
1

No Booking Fee

Tickets

from £25.00
Valid Mon - Thur Evening performances until 14 Oct 2017. Book by 31 May 2017.
Press Reviews
The mother of all showbiz musicals The Telegraph
Utterly moreish extravaganza of glitz The Times
Blow your mind with spectacle Metro
It roars where others purr The Stage
A golden spectacle of showbiz glamour Time Out
Customer Reviews
What to expect:
Acting:
Music:
Costumes:
Story:
Lighting:
Recommended for:
Anyone:
Families:
Teenagers:
Couples:
Theatregoers:
based on 36 reviews
Positive feel good show
Actors particularly Sheena Easton and actress playing peggy sawyer where exceptional and excelled vocally with show tapping speed of dancing. Ensemble were outstanding and it is a sight to behold at their showstopping big numbers. I am sure no one watching this show will come away disappointed.
rebecca London Box Office customer
Excellent tap dancing
Pamela London Box Office customer
A wonderful colourful entailing show Best I have seen for years
We would go back and see this show again. Music fantastic ,dancing the very best. Wonderful show Full mark to all concerned
Margaret London Box Office customer
Razzle dazzle escapism
A coyple of hours spent watching this show lifted my spirits and sent me away tapping my feet and humming the tunes. What mire can you ask for.
Karen London Box Office customer
You Can't Help But Enjoy It
A fabulous interpretation! Better than the original. Beautifully choreographed and fabulously colourful. You can't help but smile throughout.
Robin London Box Office customer
Fantastic
Recommend the show to anyone. It was fantastic. Everything about he show very professional , very well done. Some scenes gave me goose bumps.
Linda London Box Office customer
Wonderful
Very entertaining and the scenes were well organised and the costumes most colourful.
John London Box Office customer
Foot tapping extravaganza.
Benjamin London Box Office customer
Colourful and great music
Tim London Box Office customer
Highly professional
Highly entertaining. Stage changes professionally carried out. Costumes terrific Venue excellent
Roy London Box Office customer
Lost in the details
I became lost in the perfectly planned details and professionalism of this performance, and cannot remember a better experience at the Theatre! My humble words cannot do it justice, so I will end with a simple recommendation; go experience it for yourself!
Derrick London Box Office customer
A must see Extravaganza
adel London Box Office customer
Old style spectacular
Robert London Box Office customer
Superb dancing by the largest chorus I've ever seen on live stage
Graham London Box Office customer
Good entertainment
Richard London Box Office customer
Fantastic show
My husband and I were spellbound from beginning to end. The costumes, dancing, songs and acting were superb. So lavish. Loved it.
Susan London Box Office customer
Music-hall like at broadway !
Johanna London Box Office customer
Wonderful musical
A great evening of excellent music & acting. Shame about the lady with a large haircut that didn't seat still for the whole performance 2 rows in front of us, it didn't spoil the show for us.
John London Box Office customer
FAntastic show
Loved the show aand fantastic dancing and Music. Highly recomended
Arve London Box Office customer
Amazing
Absolutely loved it , amazing customs, colourfully great songs such talanted dancers would love to be able to tap dance like they do
Julie London Box Office customer
A Must See Classic
Love all the dance and singing in this musical. In the end I felt like I was in New York City. This is how a theater should be. A must see before It goes.
Salih London Box Office customer
Lively
Fantastic, dancing. Costumes. Suitable for everyone to enjoy
Janet London Box Office customer
Tap-tastic Show
The show was attention grabbing from the very start with the music playing and then the partial raising of the curtain to show the tapping feet of the dancers before revealing them in their outstanding costumes. The stamina of the cast to perform this 8 times a week is nothing short of incredible! This is a show that the whole family will enjoy and if you are in any doubt about whether to go or not its a simple answer...GO!! As you can tell, I loved the show as did the friend I went with and I will definitely be going again.
Sheila London Box Office customer
great old fashioned show
Lots of dancing, glitz and great singing. Sheena Easton was a real surprise. She had a great voice. The dancing was amazing.
Catherine London Box Office customer
Brilliant show fantastic tap dancing wonderful costumes mass dance sections unbelievable great acting and singing- loved it
Nigel London Box Office customer
Most entertaining
It is a great show. It doesn't have much of a plot but for sheer spectacle it cannot be bettered. It is Busby Berkley reborn. If you don't like musicals don't go - for every one else - book a ticket.
John Howard London Box Office customer
Our London's West End at it's Best !
As a Professional musician very connected to working with the West End over many years, it is heartening to see such an outstandingly good show. It again proves that we lead on this side of the Atlantic both in the standard of production and the performance of our world class musicians.
Elizabeth London Box Office customer
Fantastic
Lorraine London Box Office customer
Amazing tap dancing numbers
Mark London Box Office customer
excellent
from the start of the show until the end was fantastic
brenda London Box Office customer
Absolutely brilliant! Strong cast just great. Lots of nostalgia x
A must see show. Underrated. Never expected it to be so good!
Susan London Box Office customer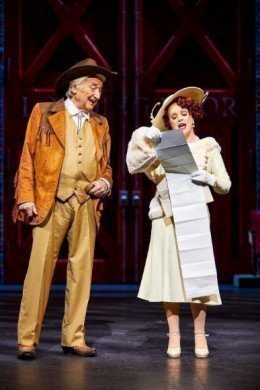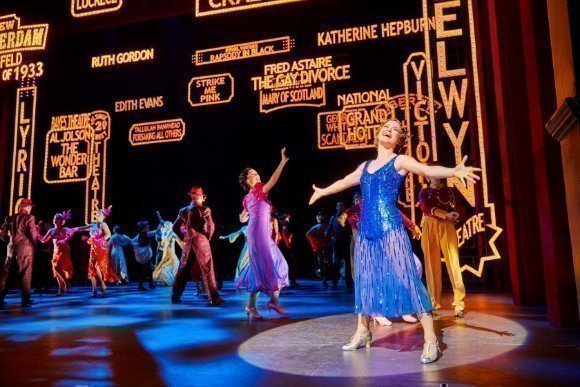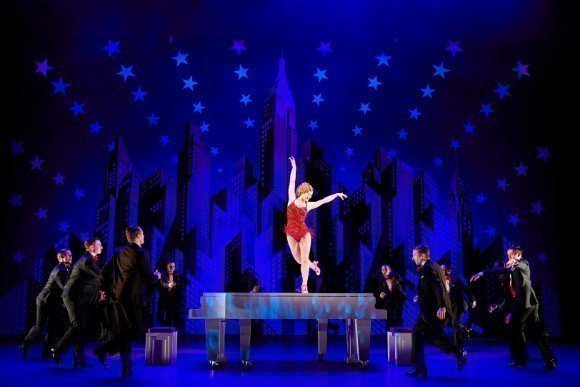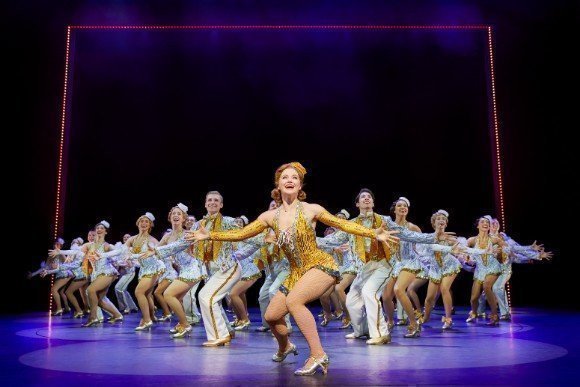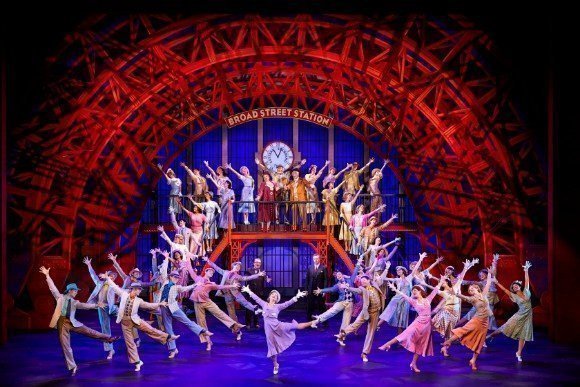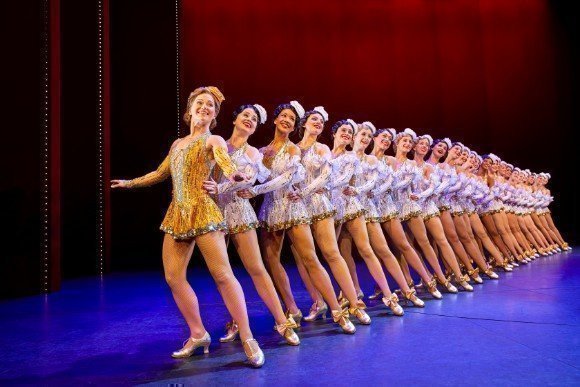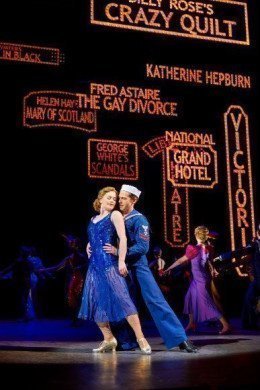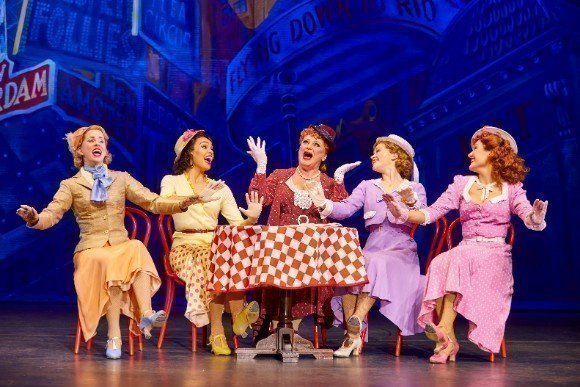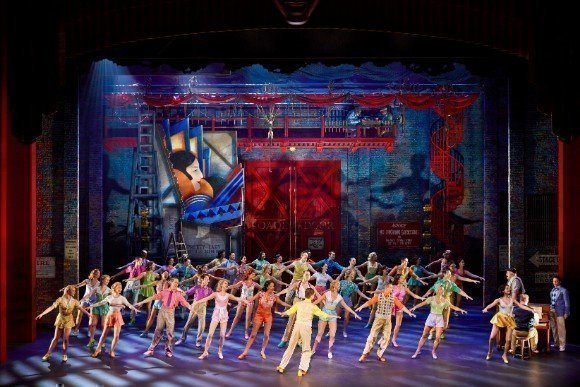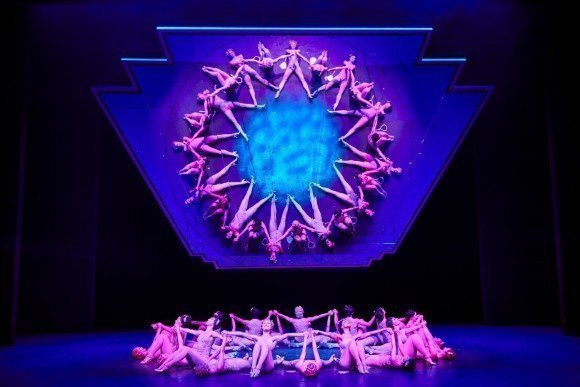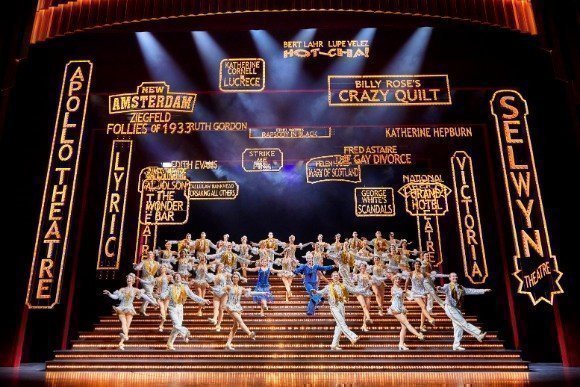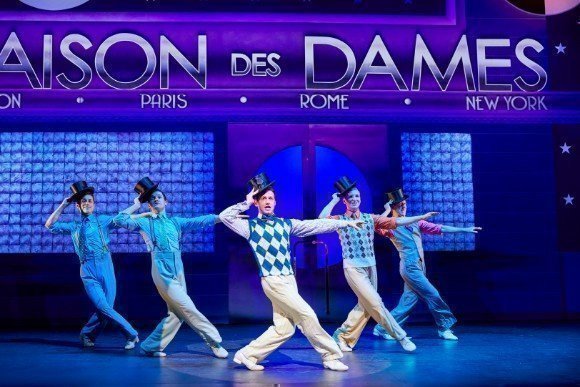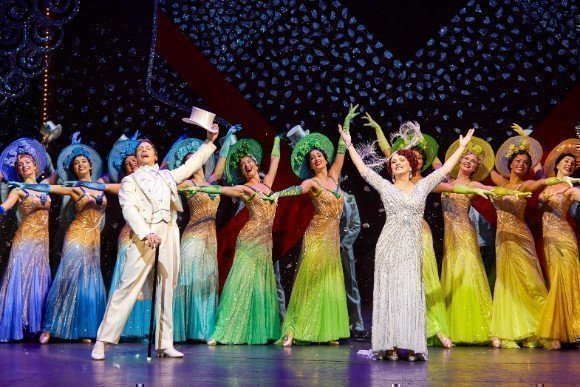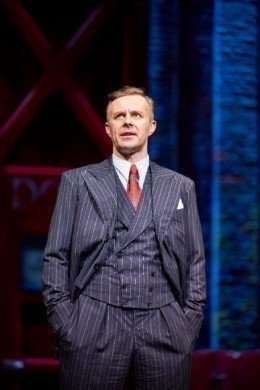 Use the search box at the top left of this page to search for 42nd Street tickets availability.
Quick Facts
Largest Ticket Inventory in the West End
Real time seat availability
Your booking is processed directly into the box office reservation system
Collect your tickets from the theatre for free or get them posted to your address.

Theatre Address
Drury Lane Theatre Royal
Catherine Street, London, WC2B 5JF GB
Facilities
Air conditioned
Bar
Disabled toilets
Infrared hearing loop
Member of Q-Park scheme
Toilets
Wheelchair/scooter access
Theatre Info
Capacity: 2200
Year built: 1812
Next Performances