Theatre Royal Stratford East
Gerry Raffles Square, Stratford, E15 1BN GB
Now showing at
the Theatre Royal Stratford East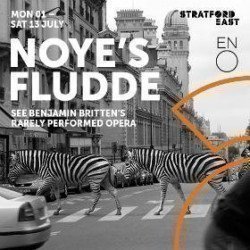 Noye's Fludde
Theatre Royal Stratford East
Tickets from £10.00
God is angry, and a flood is coming.
But Noah is building a boat: wide enough and deep enough not just for his family, but for a cargo of birds and beasts, both great and small.
For forty days and forty nights, this chorus of unlikely shipmates endure a mighty storm, in the hope that a new world will be waiting for them on the other side.
Booking from: Monday, 1 July 2019
Booking until: Saturday, 13 July 2019
Running time: 1 hour 10 minutes
Noye's Fludde tickets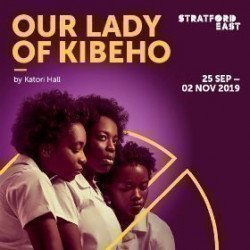 Our Lady of Kibeho
Theatre Royal Stratford East
Tickets from £10.00
In 1981 at Kibeho College in Rwanda, a young girl claimed to have seen a vision of the Virgin Mary who warned her of the unimaginable: Rwanda becoming hell on earth.
She was ignored by her friends and scolded by her school but then another student saw the vision, and another, and the impossible appeared to be true.
 
Katori Hall's Our Lady Of Kibeho presents us with a haunting insight into the true events that captured the world's attention.
A vibrantly theatrical meditation on faith and everyday miracles, it was hailed "the most important play of the year" by The Wall Street Journal when it premiered in New York in 2014.
It is directed by Royal & Derngate Artistic Director James Dacre, who premiered Katori Hall's The Mountaintop which won the Olivier Award for Best New Play in 2010.   Featuring stirring original music, the London premiere of Our Lady Of Kibeho promises to be an epic event.
Booking from: Wednesday, 25 September 2019
Booking until: Saturday, 2 November 2019
Running time: 2 hours 35 minutes
Our Lady of Kibeho tickets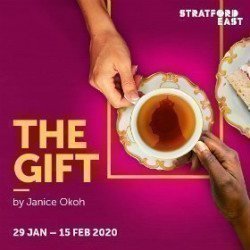 The Gift
Theatre Royal Stratford East
Tickets from £10.00
An outrageously quirky comedy about imperialism, cultural appropriation and tea drinking.
Brighton, 1852. Sarah, an African girl adopted by Her Royal Highness Queen Victoria and brought up alongside royalty.   After perfecting tea etiquette, Sarah is due to return to Africa. Will Sarah do as she's told?   The Present. Sarah, a well-heeled middle-class black woman who lives with her husband and child in Cheshire.   Their inquisitive white neighbours unexpectedly pay them a visit, armed with gluten-free muffins and some probing questions.
Booking from: Thursday, 30 January 2020
Booking until: Saturday, 15 February 2020
The Gift tickets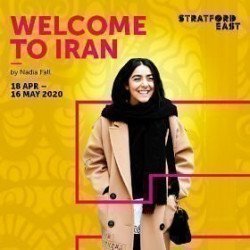 Welcome to Iran
Theatre Royal Stratford East
Tickets from £10.00
Ava is a twenty-something Londoner.  Following the death of her estranged father, she journeys to Iran in search of his past and her extended family.  
Exploring the rich culture and thriving art scene of this oft misunderstood country, Ava is swept into a world of raves, raids and illicit love, all whilst negotiating family politics, Tehran traffic and the morality police.   Based on real-life testimonials, this new play by Nadia Fall (Home, Dara) offers a tender and witty snapshot of modern life in Iran.
Booking from: Saturday, 18 April 2020
Booking until: Saturday, 16 May 2020
Welcome to Iran tickets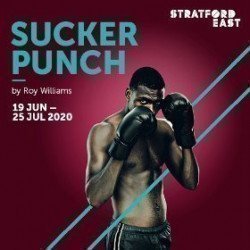 Sucker Punch
Theatre Royal Stratford East
Tickets from £10.00
1981, South London. Thatcher's Britain.
 
Jab. Double jab, cross. Jab, hook to body.
 
Leon and Troy are best mates trying to figure out their place in the world amid mounting unemployment and simmering racial tensions. After finding solace in Charlie's gym, they start forging their path into the ruthless world of professional boxing.
 
Roy Williams' bruising play examines what it was like to be a young black man in 1980s Britain and asks, how can you fight a system that's desperate to see you fail?
 
Booking from: Friday, 19 June 2020
Booking until: Saturday, 25 July 2020
Running time: 1 hour 30 minutes
Sucker Punch tickets
Theatre Royal Stratford East Location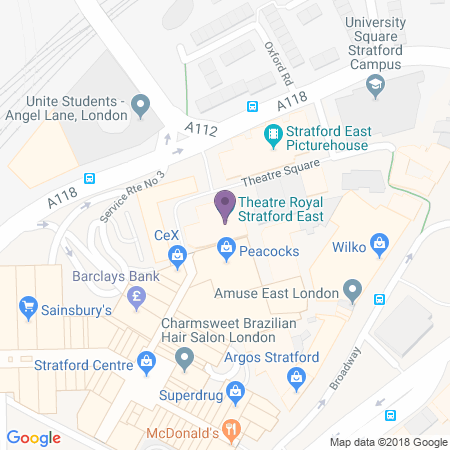 Directions
Travel Information