Lyceum Theatre
21 Wellington Street, London, WC2E 7RQ GB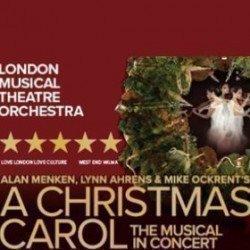 London Musical Theatre Orchestra presents A Christmas Carol
Tickets
Lyceum Theatre
Starring: Griff Rhys Jones
Book

tickets
Show Closed
This show is now closed.
Your venue is the splendid Noel Coward theatre, the author is Charles Dickens, the story is A Christmas Carol and it's been specially resurrected and adapted for the West End stage by the hugely talented Patrick Barlow.
Directed by Phelim McDermott, this special show marks a long-anticipated return to the stage for Jim Broadbent, who plays a key part in bringing Dickens' classic back to life once again, for your seasonal entertainment.
You'll adore the ghosts, the plot, the greed, grief, terror and Scrooge's eventual redemption, as he transforms from a nasty, unpopular man into someone warm, forgiving, kind, tolerant, gentle and generous. Perfect for the season when goodwill is everywhere in the air!
Barlow's adaptation is, according to those in the know, incredibly imaginative, bringing Dickens' hugely popular and well-known characters to life. He's also the writer behind The 39 Steps, a harum-scarum three-actor hit that everyone's still talking about. And he and Jim Broadbent have worked together before, notably in Barlow's famous cult comedy group, The National Theatre of Brent.
Director Phelim McDermott is the proud owner of a coveted Olivier award and he's the Artistic Director at the seriously creative and well-respected Improbable theatre Company, one of the nation's finest. He also directed Theatre of Blood at the National Theatre, where Jim Broadbent last appeared on stage.
Since it's Christmas, the show is also donating money to a very good cause. A 50p donation will be made automatically every time a ticket is sold, to help the homeless. The cash goes direct to the St Martin-in-the-Fields' Christmas Appeal and will help provide essentials like shelter, food, help and advice.
All that's left to say is we hope you enjoy the show, the festive experience of a lifetime. See you there!
A Christmas carol – The story
Scrooge is mean. He treats his workers and servants horribly. He's super-rich but he keeps all his wealth to himself, and he's extremely unpopular as a result. But his life is about to change thanks to a host of ghostly apparitions tasked with showing him the error of his ways...
A Christmas Carol tickets
Want premium, full price or discount A Christmas Carol tickets? We offer great availability and excellent value for money on the complete range of ticket types and seats.
Press Reviews
Jim Broadbent is a genius Scrooge The Times
One of the most charming things I've ever seen on the stage… inventive and clever, with puppets and all, and the brilliant Jim Broadbent Daily Mail
It's Christmas cake, plum pudding AND trifle, all rolled into one. We are simply overwhelmed, what with poltergeists, the magic carpets, the angel wings and the (brilliant) puppetry The Times
Phelim McDermott's production is full of invention, with neat puppetry and plenty of cheeky, lo-fi vibrancy Evening Standard
It sheds fresh light on Dickens' classic The Daily Telegraph
The return of the charismatic, hilarious Jim Broadbent is as good a Christmas present as Theatreland could hope for. Time Out
Customer Reviews
What to expect:
Acting
Music
Costumes
Story
Lighting
Recommended for:
Anyone
Families
Teenagers
Couples
Theatregoers
based on 37 reviews
A Christmas Carol with a difference!
This show was an excellent alternative from the brilliant story that is " A Christmas Carol". If you enjoy orchestral music then you should not miss this show.
Caroline London Box Office customer
Excellent show with a good cast
After a problem with the show being at a different theater to the one advertised, very quickly resolved by London Box office, we enjoyed the show. The lighting and atmosphere was wonderful and the cast presented the show in a joyful style. Could not ask for more and would highly recommend.
Steve London Box Office customer
Really cleverly done - the puppets and flying were amazing!
Helena London Box Office customer
Brilliant
Went for my mums birthday with my Nan, suitable and funny for all generations.. Great production!
Taome London Box Office customer
Hearttickling
Maria London Box Office customer
Excellent fun!
Nicola London Box Office customer
Exceptional Play
A truly exceptional performance by all involved. A wonderful interpretation of Dickens!
Anne London Box Office customer
Fun and thought-provoking take on a classic tale
All our group loved it - 3 generations.
Beryl London Box Office customer
Best way to start 2016!
Went with my children and friend and had a fab time with a great upgrade to excellent seats. Panto had a great feel good message and we loved Jim Broadbent as Scrooge. All in an excellent night and well worth our trip down from Scotland and braving Storm Frank.
Evelyn London Box Office customer
An Enchanting glimpse into the past!
We loved the show!! A timeless Christmas Classic! We would like to thank the wonderful and helpful staff who arranged to move us into better seats because my husband could not fit comfortably into our original seats due to his hip and knee problems!
Judith London Box Office customer
Very creative Christmas Carol
Loved the whole package. Jim Broadbent was great, hats for Kratchit kids brilliant as was tiny Tim.
Stewart London Box Office customer
Must see
Excellent show for all
kevin London Box Office customer
Humorous, excellent acting, atmospheric
The actors were great and some played multiple parts. The show incorporated a revolving stage with different rooms, plus lots of props which were used very effectively and imagnatively. It was very funny in parts (particularly the false legs!), even the ghosts were friendly! All in all, itwas a good show - maybe I expected it to be a bit more 'luscious' in its design and scenery though.
Philip London Box Office customer
Great show
Brilliant show - Broadbent and Akhtar stole the show.
Hannah London Box Office customer
My first theatre experience and was absolutely brilliant!
The acting was spectacular and the way they had the set as a revolving stage was great. It was comical and takes you through a whole range of emotions, a definite must see.
Luke London Box Office customer
Awe Inspiring!
Andrew London Box Office customer
Very enjoyable play. Loved it.
Jackie London Box Office customer
Must see Christmas spirit
Loved the show, theater, and the amazing atmosphere!
Christopher London Box Office customer
Not as we expected so disappointed!
Linda London Box Office customer
Really great show
Sue London Box Office customer
Ghost of Christmas Carol Pass
Very disappointing evening of theatre. The production tried to be serious at times or was panto and farce at others. The uncomfortable mix was a mess. As soon as any serious conveying of the point of the story began, it would be interrupted with a stupid joke or gesture. Jim Broadbent whom we were very keen to see on stage did not seem comfortable in the mash up of a show. Give it a pass.
Kenneth London Box Office customer
Seasonal & highly entertaining !
Eric London Box Office customer
An adult pantomime
Nina London Box Office customer
Spellbinding
A wonderful, wonderful, wonderful performance. Utterly spellbinding from start to finish. It makes you want to read all of Dickens over again.
Anonymous
Cracking Callow
Brilliant tour de force
Anonymous
Perfect Christmas show
As this is a one-man show and requires a certain level of familiarity with the story, understanding of the period and ability to use the imagination, ability to use the imagination, I would not recommend it for children with short attention spans or under the age of 8. There were 2 children in the seats next to me who fidgeted , kicked the seats in front and were generally bored throughout (brought up on a diet of Disney no doubt!) I thought the parents probably wanted to see it, rather than the children, who were probably expecting something that did not require them to concentrate. A pity, because I thought it was excellent!
Anonymous
A Christmas Carol Revisited
Simon Callow is a total delight in Dicken's A Christmas Carol. A perfect performance of a timeless story.
Anonymous
Simon Callow as brilliant as ever
A brilliant rendering of an old favorite with Simon Callow doing what he does best
Anonymous
Poor toilet facilities @ theatre
Anonymous
Great Christmas entertainment for all the family
The theatre itself is a bit run down, but that takes nothing from the performance, a one-man tour de force. A great Christmas evening out.
Anonymous
17 Dec 2015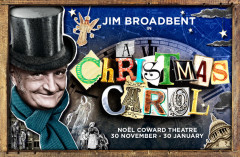 This new, much anticipated version of A CHRISTMAS CAROL is not only a celebration of all things festive but also of theatre itself.
Director Phelim McDermott has long been a master of unlocking an audience's imagination with simple and clever use of props in magical ways, so it makes sense that he has staged this most Victorian of stories amidst the back stage chaos of a Victorian theatre.
01 Sep 2015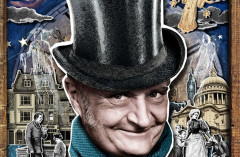 If a seasonal theatre trip is one of your Christmas traditions you'll be thrilled to hear that the rumours are true, movie star and national treasure Jim Broadbent is to star as Scrooge in a new production of A Christmas Carol.
Intriguingly it's to be adapted by his former comedy partner, Patrick Barlow.
07 Jul 2015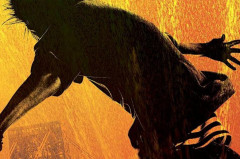 This week: The Daily Mail, Baz Bamigboye, Whatsonstage, A Christmas Carol at the Noel Coward Theatre, In the Heights in the West End, and more.
Use the search box at the top left of this page to search for London Musical Theatre Orchestra presents A Christmas Carol tickets availability.
Quick Facts
Largest Ticket Inventory in the West End
Real time seat availability
Your booking is processed directly into the box office reservation system
Collect your tickets from the theatre for free or get them posted to your address.

Theatre Address
Lyceum Theatre
21 Wellington Street, London, WC2E 7RQ GB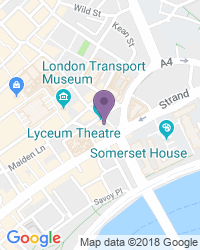 Facilities
Air conditioned
Bar
Disabled toilets
Infrared hearing loop
Member of Q-Park scheme
Toilets
Wheelchair/scooter access
Theatre Info
Capacity: 2082
Year built: 1834