Quick Facts
Largest Ticket Inventory
in the West End
Real time
seat availability
Choose
your seats
Your booking is processed directly into the box office reservation system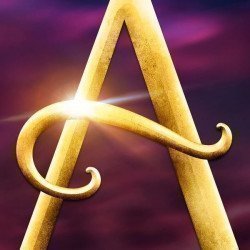 Anastasia The Musical
Tickets
Coming soon
About Anastasia The Musical
Anastasia The Musical description
Anastasia The Musical – A brand new Broadway smash
The Russian Grand Duchess Anastasia Nikolaevna was the youngest daughter of Tsar Nicholas II, the last king of Imperial Russia, and his wife, Tsarina Alexandra Feodorovna. In 1918 the royal family was removed forcibly from the throne and killed by revolutionaries. This is an adaptation of Anastasia's story, based on the tale of the mysterious woman who turned up in the 1920s claiming to be the lost princess.
Anastasia is a stage musical with music and lyrics by Lynn Ahrens and Stephen Flaherty. The book comes from Terrence McNally. It's actually based on the 1997 movie of the same name, adapting the legend of Grand Duchess Anastasia Nikolaevna, who legend has it may have escaped the slaughter.
Many years later an orphan called Anya, who had lost her memory, hopes to trace her family. She gets involved with two con men who take advantage of her similarity to the Grand Duchess.
She wasn't the only one, but Anya Anderson was certainly the most famous of a number of impostors claiming to be Anastasia. It eventually turned out that the real Anastasia was in fact killed in Yekaterinburg in 1918, murdered along with her parents, sisters and brothers. Her body was found in 2007 and her extraordinary story was finally laid to rest.
What's the plot?
Anastasia is a musical with music and lyrics by Lynn Ahrens and Stephen Flaherty, and a book by Terrence McNally. Based on the 1997 film of the same name, the musical adapts the legend of Grand Duchess Anastasia Nikolaevna, who for many years was thought to have escaped her family's execution.
Anastasia the Musical re-interprets the 1956 movie, which is similar to the 1997 film. Anya Anderson shows up in Paris in 1928. She claims to know facts about the Russian Tsar and his family that nobody else other than a family member could possibly know. In actuality she was cleverly groomed by two Russian conmen who wanted to claim a fortune left in an old bank account by the dead Tsar.
When Anya meets with the old Dowager Empress Marie Feodorovona, the real Anastasia's paternal grandmother, having agreed to announce her engagement to a prince, she ends up eloping with a commoner instead.
What the media says
"A SERIOUS HIT! Broadway's got a bright new star – its name is Anastasia." - NBC-TV
Anastasia whisks audiences to the end of the Russian Empire and then onwards to 1920s Paris. It features wonderfully opulent settings, incredible costumes, and a fantastic, unforgettable musical score. If you're interested in discovering who you are and defining who you're meant to be, this one is for you.
Who is this show for?
This awesome musical treat is probably best for people aged 7 and over.