Phoenix Theatre
Charing Cross Road, London, WC2H 0JP GB
Dirty Dancing
Tickets
Phoenix Theatre
Booking from: Tuesday, 6 December 2016
Booking until: Saturday, 31 December 2016
Running time: 2 hours 20 minutes
Book

tickets
Performance Times
Mon
Tue
Wed
Thu
Fri
Sat
Sun
17:30
14:30
19:30
19:30
19:30
19:30
20:30
19:30
Age restrictions
Recommended for 12+
Children under 5 years and babes in arms will strictly not be admitted.
The show features a limited amount of mild swearing and themes of a sexual nature. Children under 16 must be accompanied by an adult.
Booking from:
Tuesday, 6 December 2016
Booking until:
Saturday, 31 December 2016
Running time:
2 hours 20 minutes
Dirty Dancing – Captivating, uplifting, gritty
You'll have the time of your life. And you will carry a watermelon! If you get what I mean, you'll have seen the film starring the late and sadly missed Patrick Swayze. A genuinely charming man. This production does the film more than justice, with absolutely stunning choreography. Wow!
Dirty Dancing - The story
It's the summer of 1963. Seventeen year old Frances Houseman, nicknamed Baby, is right on the edge of adulthood. On a family holiday she discovers an unexpected amount about herself, womanhood, the grown up world and, of course, dancing. Not the polite kind. The dirty kind.
At first the mellow Catskills holiday resort doesn't seem to offer much entertainment for Baby. Until she discovers the exciting, darker side of the place when she stumbles upon the staff quarters, where there's a party in full swing. It's no ordinary party – they're dancing like nothing she's seen before. It's raw. It's raunchy. At the centre of everything there's the gorgeous Johnny Castle, the resort's charismatic dance instructor. And she's spellbound.
Not a baby for much longer, she's soon involved to a deeper level than she'd imagined possible, dancing with Johnny, discovering a natural talent for it and falling truly, madly and deeply in love.
A heart-pounding affair
Expect breath-taking dance routines and you won't be disappointed. Dirty Dancing - The Classic Story on Stage is a heart-pounding affair packed with passion and full of sensationally sexy dance moves. It's colourful, vibrant, exciting, thrilling… a splendid version of the story of the most challenging and joyful summer in two fiercely independent young people's lives.
Searing hot tunes
Sing along to Hungry Eyes, Hey Baby, Do You Love Me?, the classic I've Had The Time Of My Life and loads more. This is a real feel good show - you'll leave with a huge smile on your face!
Dirty Dancing theatre tickets – Seriously stunning dance
What a delightful show. Big, bold and brave. If you'd like to treat yourself to premium, full price or discount Dirty Dancing tickets, we sell the lot and we offer excellent availability.
We have a great selection of cheap Dirty Dancing tickets. We can help you save up to 70% on Dirty Dancing tickets! If you're looking for discount theatre tickets have a look below for our latest offers for Dirty Dancing at the Phoenix Theatre.
1
Was £47.50
Now £35.00

-26%

valid on Tuesday, Thursday evenings and Friday matinee performances from 6 - 30 December 2016. Book by 16 December 2016..
Press Reviews
'The live theatre phenomenon of our globalised age' The Sunday Times
Customer Reviews
What to expect:
Acting:
Music:
Costumes:
Story:
Lighting:
Recommended for:
Anyone:
Families:
Teenagers:
Couples:
Theatregoers:
based on 82 reviews
Colourful
Katerina London Box Office customer
Absolutely fab
It's the second time I've seen the show and would definitely see it again and again, loved it.
Lorraine London Box Office customer
Brilliant night out
Get your drinks at a pub as very expensive in theatre
Gordon London Box Office customer
I'd never seen the film but loved the show
It's well acted, the accents are 99% perfect, the dancing is brilliant and the enthusiasm from the die hard fans was infectious.
Tony London Box Office customer
in awe
The show was fantastic - it is a shame the run is coming to an end, I hope I can see it again somewhere. The dancing was amazing - especially Jonny, Baby and Penny - I am thoroughly in awe of anyone who can dance like that! fantastic!
Belinda London Box Office customer
fabulous
worth every penny
mark London Box Office customer
Amazing!
Fantastic show! True to the film dancing and singing was super, we had a fantastic time.
Louise London Box Office customer
Nobody puts baby in the corner
Brian taylor London Box Office customer
lead singers should be able to sing
Anonymous
Dirty Dancing
Laura Michelle London Box Office customer
amazing
watched the show with my daughters it was brilliant
vicky London Box Office customer
A great musical show.
A must see musical show. Excellent.
Josephine London Box Office customer
A great start to the weekend
Women will love this show, men must watch the film first. Very good
Warren London Box Office customer
We had wonderfull time
Sharon London Box Office customer
absolutely briliant!
Enjoyed every minute- a must see! We even got moved to better seats and the view was amazing!
Becky London Box Office customer
Excellent entertainment!
The show was excellent ! I had been concerned that the show would not portray the key points and sensuality of the film. My fears were unfounded! The show was as captivating and sensual as the film. Throughly enjoyed the show and highly recommend this to all!
Ruth London Box Office customer
Poor choice of actors and props.
Actors were nothing like Patrick Swayze and Jennifer Grey. They had little presence or appeal. This prevented tension from building throughout the plot and for me to identify with them.
Anonymous
Dirty Dancing
The story was almost spot on to the movie and the music was excellent
Gary Hunter London Box Office customer
A great show
Wonderful though, as usual, much too loud. I hope the cast wear really good ear plugs.
Diana London Box Office customer
Amazing show!
Malike London Box Office customer
Just fantastic
David London Box Office customer
Great show, very entertaining, a must see!
I would have given the show 5 stars but the lights towards the end of the show were shining into the audience and were blinding. Couldn't see some of the final act because of this.
Lucy London Box Office customer
Best musical i have ever seen!
Karin London Box Office customer
Best musical i have ever seen!
Anonymous
Celebrations
No chemistry between the lead characters. Penny was the only amazing dancer/actress. The show seemed rushed. Set basic for a West End show. Expected more.
Sarah London Box Office customer
Good
Ive seen this show in a bigger theatre in the West End, tho Ienjoyed it I found the atmosphere wasn't the same and some of the scenes had been missed out or shortened and there wasn't as many dancers.
Elaine London Box Office customer
IF YOU LOVE THE FILM DON'T GO AND SEE THE MUSICAL
The worst musical I have ever been to. The only musical I have ever been to that I didn't enjoy. Terrible.
Jaffa London Box Office customer
Very disappointing. Set very basic,amateur and done on cheap Music very poor. A big disappointment, would not recommend anyone to see this show
Anne London Box Office customer
1st show...was not disappointed
It's the first time I've been to a show. I wasn't expecting the exact story line of dirty dancing. And I wasn't disappointed. The theatre was lovely, plenty of leg room in the seats. The show.....well the if al dance scene with the famous lift...gave e tears. The actors were brilliant. Especially the understudies who p.ayed baby and jonny.....jonny in particular was a fabulous patric swayze. I went with my partner who wasn't happy about going but at the end said he actually enjoyed it. Would go back again to Piccadilly
Zoe c London Box Office customer
Fab fun fantastic
Excellent show , true to the film, brilliant cast, lovely theatre, perfect only advice would be take your own sweets , drinks, as they are expensive to buy in the theatre,
June London Box Office customer
Main actor Johnny unfortunately spoilt the musical
It's a shame as I really love "Dirty Dancing" but unfortunately main actor Johnny spoilt the whole musical. He was just not the right choice for the Johnny character. Acting, singing and dancing of some of the supporting roles stuck out a lot more (especially Penny and Johnnys cousin). Additionally I expected a lot more "musical" - means a lot more singing and dancing and less plain acting. In my opinion it's too expensive for what you get compared to other musicals!
Lisa London Box Office customer
Fantastic.
The dancing and the songs also the acterors were brilliant will go to see the show again. This was a birthday treat for me from my grandaughter
Beryl London Box Office customer
Classic film transferred beautifully to the stage
You won't be disappointed, unless its very hot and humid - the air conditioning isn't great
Kimberley London Box Office customer
Very good entertainment
I didn't feel the actors always really connected with their character, which at times made their lines clipped and quite abrupt. Otherwise it was a super show and I'm very impressed at how they overcame the scenes played in the field and the water. Super effort.
Bonnie London Box Office customer
A really good dancing show - but my daughter remarks that it is not a real musical because the main actors don't sing ... but it's the right stuff to remember the film: a really good dancing show with music ...!
Kirsten London Box Office customer
wonderful
Daniela London Box Office customer
Loved the Film
Strange, We both love the film, and the show follows the film almost word for word, so why was I so under-whelmed by the first half of this show, The second half and the finale were superb, we saw phantom the day before which lacks a strong finish IMO, this finished brilliantly just a real shame about the lack of energy in the first half
David London Box Office customer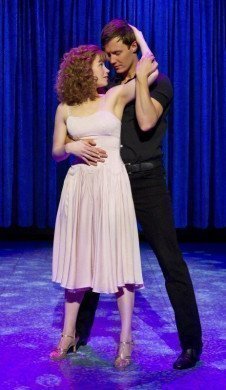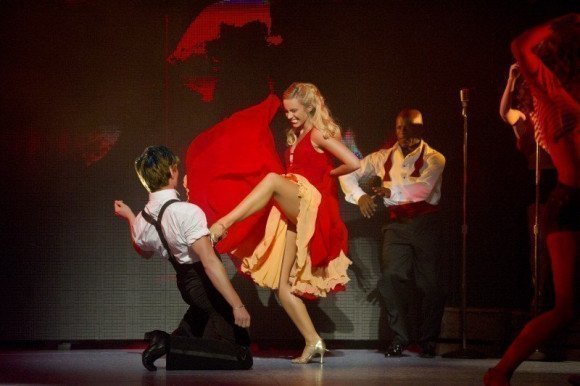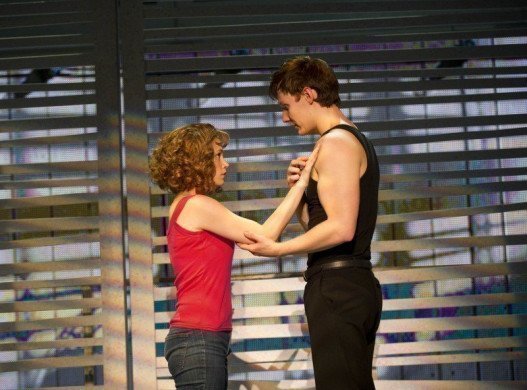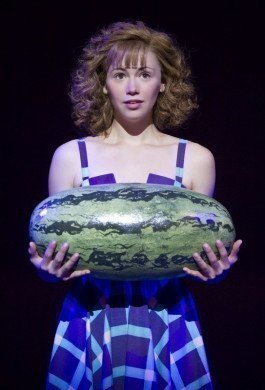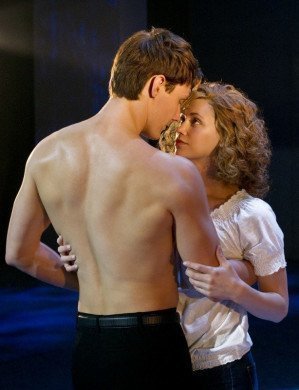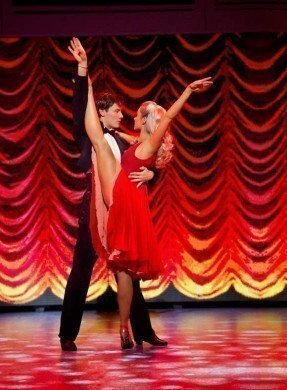 Use the search box at the top left of this page to search for Dirty Dancing tickets availability.
Quick Facts
Largest Ticket Inventory in the West End
Real time seat availability
Your booking is processed directly into the box office reservation system
Collect your tickets from the theatre for free or get them posted to your address.

Theatre Address
Phoenix Theatre
Charing Cross Road, London, WC2H 0JP GB
Facilities
Air conditioned
Bar
Disabled toilets
Infrared hearing loop
Member of Q-Park scheme
Toilets
Wheelchair/scooter access
Theatre Info
Capacity: 1000
Year built: 1930
Next Performances