Quick Facts
Largest Ticket Inventory
in the West End
Real time
seat availability
Choose
your seats
Your booking is processed directly into the box office reservation system
This show is now closed.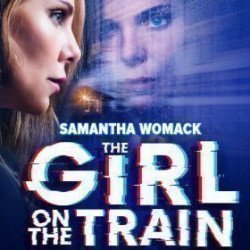 The Girl On The Train
Tickets
4.4/5
-

based on

20

reviews
Starring: Samantha Womack
About The Girl On The Train
Performance Times
Starring:
Samantha Womack
The Girl On The Train description
The Girl on the Train Play – The Play of the Book!
The novel The Girl on the Train was released in 2015, and the book had sold 15 million copies by 2016. It still sells like hot cakes, and these days total sales are way over 20 million. Not bad for Paula Hawkins' first novel, a book that rocketed her onto the rich list of the world's wealthiest authors. It has already been turned into a hit movie starring Emily Blunt, and a winning stage show has toured the nation. It may even be made into a Bollywood movie, thanks to Anil Ambani's Reliance Entertainment, which has announced an official Hindi remake of the 2016 Dreamworks thriller.
Now it's going to transfer to the West End, a transfer that's very well deserved indeed. Whether or not you've read the book or seen the film, come and see it for yourself.
Samantha Womack, who played the leading role of Rachel Watson on the UK and Ireland tour, will reprise her role in theatreland. Simon Friend, Amblin Parners and Josh Andrews present The Girl on the Train, with Oliver Farnworth. It's adapted by Rachel Wagstaff and Duncan Abel, and by all accounts it's a 'first class thriller'.
The story? We don't want to give the plot away, so here's a brief précis. Rachel Watson is miserable. She hates her life. She's split with her husband and lives with an acquaintance. She drinks too much and her life is going badly wrong. But she escapes now and again into the fictional lives of a couple she sees from the train, on the way to a job she no longer has.
They look like they're happy and in love... or are they? When the woman she's been obsessing about disappears, Rachel becomes a witness, then a suspect in the case, and her life unravels even more until she's at the end of her tether. Who actually killed 'Jess', and is Rachel really the total mess she seems? The ending is a bombshell. You won't expect it, and even if you've already read the book it's still a thrill-and -a-half. This gripping play will keep you guessing until the last second.
Samantha Womack is a big TV star in the UK, as well as a darling of the movies and stage. She played a wonderful Ronnie Mitchell in the hit BBC soap EastEnders, played a leading role in Mount Pleasant and made Game On special. She also starred in the box office hit 'The Kingsman' movies. Oliver Farnworth has enjoyed a glittering stage career and has also starred in the TV soap Hollyoaks as well a splaying Andy Carver in Coronation Street.
Who is this show for?
This show is perfect for people aged 12 or more.
The Girl On The Train reviews
4.4 out of 5
based on

20

reviews
What to expect:
Acting
Music
Costumes
Story
Lighting
Recommended for:
Anyone (50%)
Families (50%)
Teenagers (60%)
Couples (75%)
Theatregoers (85%)
Latest customer reviews

All in a evenings entertainment...
Reviewed on 18 August 2019 by Stephen, Reading, United Kingdom

You need to see this
The acting was really good. There was alot of emotion and energy put into delivering the lines. The actors were clear and you could hear every word. The story kept you hooked and guessing to the end.
Reviewed on 18 August 2019 by Samantha, Bromley Kent, United Kingdom

Powerful!
A brilliantly acted, gripping play that captivated the audience. Must see!
Reviewed on 18 August 2019 by Victoria, Bristol, United Kingdom

Great production!
Reviewed on 16 August 2019 by Susan, Reading, United Kingdom

Disappointed by the sound
The sound was not good. Difficult to hear. One of pur group was partially deaf and unable to follow the story.
Reviewed on 12 August 2019 by Gaenor, Barnet, United Kingdom

Brilliant show
Having read the book and seen the movie I was not sure what to expect but what a treat,it was brilliantly done and very well acted.A show definitely worth going to see.
Reviewed on 08 August 2019 by Selwyn, Hermanus, South Africa

Never seen the film or read the book so didn't know what to expect. Was gripped from the start. Sam Womack was brilliant
Reviewed on 31 July 2019 by Alys, East Molesey, United Kingdom

Excellent show
Actors/actresses were outstanding. They played their parts with great intensity and credibility. I would recommend it to my friends
Reviewed on 30 July 2019 by Brian, Newburyport, United States Of America

Great adaptation
Very clever use of stage with minimal scenery. Use of lighting and music really creates the atmosphere of a train. Samantha Womack great in the part of Rachel
Reviewed on 30 July 2019 by Deborah, London, United Kingdom

A must see
I was disappointed to have missed Samatha Womack playing the lead role but the understudy was brilliant.
Reviewed on 25 July 2019 by Louise, New Eltham, United Kingdom

Better than the film
It was a very hot evening but for once I didn't fall asleep. Very good show.
Reviewed on 25 July 2019 by David, Buntingford, United Kingdom
29

Jul
2019

Review: THE GIRL ON THE TRAIN at the Duke Of York's Theatre
by Phil Willmott | Monday, July 29 2019, 10:03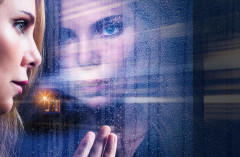 After a national tour, The Girl On The Train has pulled into The Duke Of York's for a limited four week run, so if you are a fan of the book or film then you don't have long to catch this well known thriller.
Review: THE GIRL ON THE TRAIN at the Duke Of York's Theatre