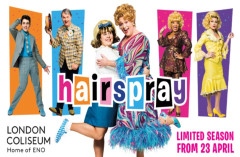 "We all need a dose of Hairspray" says its returning star, Michael Ball. He's not wrong - as a celebration of cultural diversity, positive body image and the fluidity of sexuality, it looks like audiences everywhere could use a repeat prescription.
"I knew it wasn't going to be the last time I'd be wearing the heels and boobs" Michael Ball jokes, a wry grin splashed across his face. Indeed, this April sees the actor reprising his Olivier Award-winning role as Edna Turnblad in a newly revived version of Hairspray The Musical at the London Coliseum. According to its producer Adam Spiegel, Ball's busy schedule meant that it has taken 10 years for the creative team to pin him down. For Spiegel, It was inconceivable that anyone but Ball should play the role of Edna, "intertwined" as they are. Finally though, the cast and crew are on the threshold of a stonking return to the West End, and it seems Ball couldn't be happier.
One would be hard pressed to find as uplifting a musical as Hairspray, or one with as perfect a resolution. Its navigation of contentious topics – most notably a collision of racial, gender and body politics – is delivered with such positivity, meaning that Hairspray could be the tonic that our divided Britain so desperately needs. Set in Baltimore, 1962 (coincidentally the year Ball was born), the production charts recent history. When Tracy, a fun-loving and full-figured teen secures a spot on her favourite TV dance program 'The Corny Collins Show', there follows a battle with the series' reigning champion, and a fight for racial integration on screen.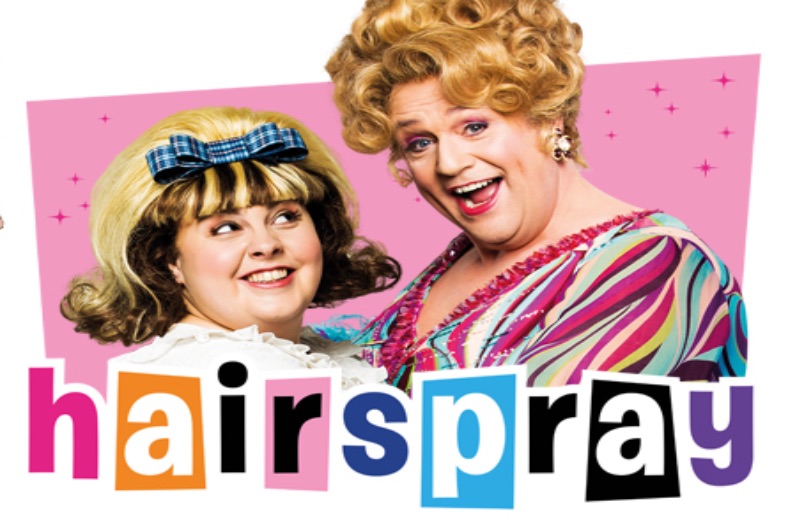 Lizzie Bea and Michael Ball in Hairspray
With a small sea of journalists gathered at Soho's Boulevard Theatre for a press launch, what would have been a regular Tuesday morning is transformed into an altogether more thrilling affair. Cameras blink red in the face of a collection of colourful posters, all showing company members with stupendous hair-do's and groovy costumes. The presence of a grand piano too is offset by the whisperings of pen and paper, as reporters record the urgency with which Hairspray's principal cast speak about their project. Ball proceeds to introduce each player one-by-one, handing over first to Lizzie Bea, who will be taking to the role of his onstage daughter, Tracy.
Their excitement is palpable. Of her casting as Tracy, Bea is ecstatic. To embody a character with such strength and determination to create change has, she notes, always been a career goal. That Tracy challenges modern standards regarding beauty is also key. By Ball's admission, Bea possesses a unique star quality, an "X-Factor" he says, smiling. Bea's consequent rendition of 'Good Morning Baltimore' proves him right. She sets the audience alight: her voice is one of crystal, her energy, explosive.
Jonny Amies, Paul Merton, Marisha Wallace and Rita Simmons in Hairspray
Next, is Rita Simmons, who will be playing the hateful Velma Von Tussle. "I love playing baddies" she says, grinning. With strong views in support of segregation (along with other derogatory beliefs), her character is most representative of the reports of racism, anti-Semitism, Islamophobia and homophobia that perpetuate the modern world. As a result, Hairspray's message of inclusivity is refreshing. Equally invigorating is Paul Merton's comic timing. Known best for the TV program Have I Got News For You, Hairspray marks the comedy icon's West End debut as Wilbur Turnblad, husband to Ball's Edna.
"It's amazing how one person can ruin an entire production" Merton jokes, good-naturedly. Having only appeared in a handful of pantomimes at the Wimbledon New Theatre, he concedes that the musical's physical demands might be something of a challenge. Ball and Merton take to a stream of wisecracks with ease: "Are you a good kisser?" asks Ball, "Not to music" Merton replies, smartly. Marisha Wallace, however, is no stranger to the all-singing-all-dancing rigour of the commercial scene. Currently playing Becky in Waitress at the Adelphi Theatre, Wallace is fast becoming known for her incredible vocal ability.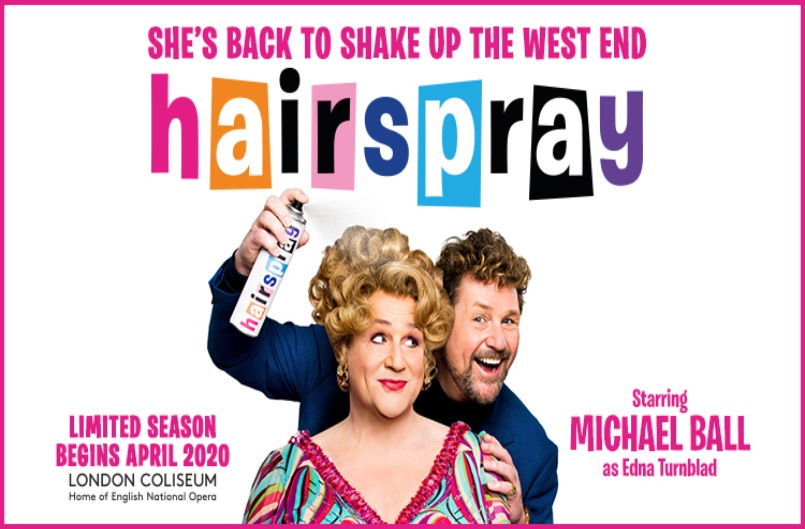 Michael Ball in Hairspray
If any semblance of sleep were still clinging to her spectators, Wallace's recital of 'I Know Where I've Been' sees it scatter. Behind, Ball mouths along, his eyes closed. A vision in pink, her voice is otherworldly; transformative, even. As the character of Motormouth, Wallace's narrative journey is a testament to the historical – and ongoing – struggles of African Americans in the US. This song in particular acts a powerful anthem. A cry against the marginalisation of black bodies, an examination of prejudice - one that is reflecting of the past, but that also looks to a more hopeful future. The last note sees Ball's eyes become slick with tears, with the rest of the room echoing his emotion.
The company don't start rehearsals for another 2 weeks, but already they are flying the flag of family. Their closeness brings to mind the constancy of the Turnblad clan, a unit of blood made stronger by water – fierce friendships and young love. Running from the 23rd April-29th August 2020, Hairspray promises an unforgettable theatrical experience. The London Coliseum may be the city's largest theatre, but tickets are expected to sell fast. So, book now and don't miss your chance to catch these awesome talents in action.
Tickets available from just £20.75