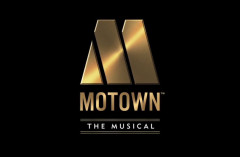 Yesterday I was discussing what were the West End's best selling shows with a prominent producer. Apparently MOTOWN THE MUSICAL is the one to beat.
Its successful "juke box" formula enssures Motown fans, and who doesn't love Motown music? a guaranteed night out with their favourite songs performed by brilliant impersonators of the original stars.
No surprise then to learn today that the producers have released over 350,000 tickets as they extend their run until October 2017. All this at the Shaftsbury theatre, long regarded as a jinxed venue where nothing lasts.
They also have a new cast member, Obioma Ugoala will join the cast in the role of Smokey Robinson from 4 July 2016. Ugoala is also a respected classical actor, particularly for Shakespeare and his previous theatre credits include Richard II, Henry IV part I & II, Henry V and The Merry Wives of Windsor for the Royal Shakespeare Company and Antony and Cleopatra for Shakespeare's Globe.
You can enjoy a sixteen piece orchestra playing 50 Motown tracks including Ain't No Mountain High Enough, I'll Be There, Dancing In The Street, Stop! In The Name Of Love, My Girl and I Heard It through the Grapevine performed by Lucy St. Louis as Diana Ross, Sifiso Mazibuko as Marvin Gaye, Keisha Amponsa Banson as Mary Wells, Cindy Belliot as Anna Gordy, Samuel Edwards as Jackie Wilson, Tanya Nicole Edwards as Florence Ballard, Portia Harry as Teena Marie, Aisha Jawando as Martha Reeves, Joshua Liburd as Eddie Kendricks, Simeon Montague as Jermaine Jackson, Cleopatra Rey as Gladys Knight, Brandon Lee Sears as Tito Jackson, Jordan Shaw as Stevie Wonder and Cherelle Williams as Mary Wilson.
Critics have criticised the lack of plot but it nominally tells the story of how Motown founder Berry Gordy gave up a career as a featherweight boxer to launch the careers of these star. The show's publicity claims "Motown the Musical uncovers the true story of the legendary record label that changed music history and created the soundtrack of a generation".
But it's the music that really matters and it's glorious.