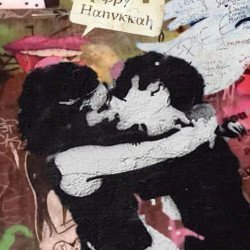 One Jewish Boy
Tickets
Old Red Lion Theatre
Book

tickets
Show Closed
This show is now closed.
Jesse is paranoid and he's frightened and it's messing up his relationship, his job, his daughter and his life, but Jesse has every reason to be frightened. From his next door neighbour and the micro-aggressions around why she would vote for Corbyn but could never support Blair, to the dinner party where his slightly left of him liberal mates can't quite grasp the difference between Likkudy foreign policy and the position of diaspora Jews. From his own wife and an argument about a hypothetical circumcision, to a vicious attack in the park that brought them together… Jesse is feeling the sting of rising prejudice in every part of his life.
Anti-Semitism rears its ugly head in a horrific way every 70-or so years, the last time it killed 6 million Jews, the time before that it resulted in their complete expulsion from eastern Europe – and with a 34% rise in violent assaults against Jewish people in the last year alone, Jesse can't bear to think where we'll end up this time.
Not with a 9-month-old daughter to protect.
Charting the kind of love affair that legends are born of, One Jewish Boy explores key moments over a four-year relationship between a nice Jewish boy from North London and the French-Algerian woman he falls desperately in love with... With the shadow of hatred festering at its very core the play is a bittersweet comedy fuelled by anti-Semitism. Told out of chronology...Break-up. Proposal. Pregnancy. Moving in together. Birth. Post-breakup. Meeting, it focusses us squarely on those filthy, ugly words - dirty f**king Jew - that were actually kicked into him – asking if the fear of hatred, could be even worse than the hatred itself…
Use the search box at the top left of this page to search for One Jewish Boy tickets availability.
Quick Facts
Largest Ticket Inventory in the West End
Real time seat availability
Your booking is processed directly into the box office reservation system
Collect your tickets from the theatre for free or get them posted to your address.

Theatre Address
Old Red Lion Theatre
418 St John Street, London, EC1V 4NJ GB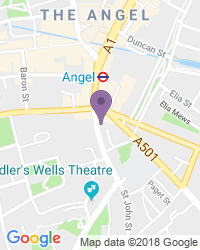 Facilities
Theatre Info
Capacity: 60
Year built: 1899