Peacock Theatre
Portugal Street, London, WC2A 2HT GB
Now showing at
the Peacock Theatre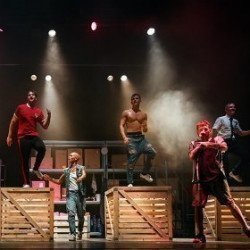 Noise Boys
Peacock Theatre
Tickets from £21.50
Nic Dodson Productions, Andrew Kay and Associates and Great Leap Forward presents… 
An exhilarating tap dancing and beatboxing spectacular straight from a smash hit run at the Edinburgh Fringe Festival. This is a full-throttle experience that will leave you on a complete high! 
Noise Boys is a high-octane show that combines unbelievable physical skill with incredible musicianship and infectious rhythms. Featuring an impressive line-up of multi award-winning champion beatboxers, world-class tap dancers and some of the best vocal and musical talent in the U.K, sit back and be amazed by the charm and the sheer unadulterated talent of the Noise Boys.
Booking from: Tuesday, 29 September 2020
Booking until: Saturday, 10 October 2020
Noise Boys tickets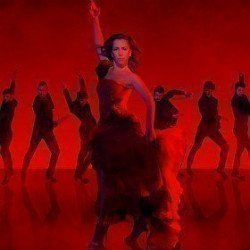 Flamenka
Peacock Theatre
Tickets from £21.50
Latin and Flamenco join forces in a thrilling performance combining the power of Riverdance with the sultry heat of the Mediterranean. 
Flamenco legend Karen Ruimy leads an exceptional company of male dancers from Madrid and South America in a passionate fusion of two of the most exhilarating dance forms. As worlds collide, feet stomp and hips twirl, Flamenka takes you on an electrifying journey of a forbidden love affair. 
Directed and choreographed by Arlene Phillips CBE, famed for her work as a choreographer, director, television judge and presenter, and former dancer.
Booking from: Monday, 2 November 2020
Booking until: Saturday, 7 November 2020
Flamenka tickets
The Snowman
Peacock Theatre
4.7/5
-

based on

20

reviews - (Read reviews)
4.7

20

reviews
Tickets from £21.50
You know the song – everyone does. You've seen the animated film. You have read the book. Maybe you've experienced all three? Now it's time to treat the family to the theatre production, a wonderful bitter-sweet, feel-good show that has been delighting audiences of every age since 1986, and is still going strong.
Booking from: Friday, 1 January 2021
Booking until: Sunday, 3 January 2021
Running time: 1 hour 50 minutes
The Snowman tickets
Peacock Theatre Facilities
Air conditioned
Bar
Infrared hearing loop
Toilets
Wheelchair/scooter access
Peacock Theatre Location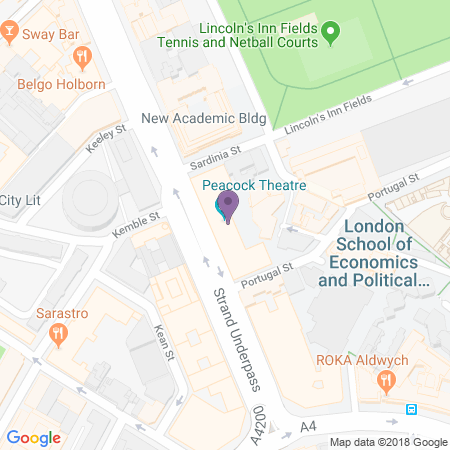 Directions
Travel Information
Nearest Tube station
Nearest Rail Station
Day buses
(Aldwych) 1, 6, 11, 13, 23, 59, 68, 87, 91, 139, 168, 171, 172, 188, 243, RV1, X68
Night buses
(Aldwych) 6, 23, 139, 188, 243, N1, N11, N13, N26, N47, N68, N87, N89, N91, N155, N171, N343, N551
Peacock Theatre history
From the outside
An unassuming modern concrete block from the outside, the Peacock Theatre is used for London School of Economics university lectures during the day. Inside you'll find a well- equipped space with fan shaped seating and open stage with excellent views wherever you sit, used by the Sadler's Wells dance company at night.
Peacock Theatre architecture and history
There has been a theatre on the site of the modern concrete Peacock theatre since was back in 1660, when a staging of Shakespeare's Othello at the Vere Street Theatre, also oddly known as Gibbon's Tennis Court, saw a female take the stage for the first time.
The site has had a chequered history, clocking up six different names over the years: London Opera House, National Theatre of England, Stoll Theatre, Stoll Picture Theatre, The Royalty Theatre and now, the Peacock.
The original theatre was damaged by fire, re-built and re-opening as the stunning 2,600 seat London Opera House, in competition with the nearby Royal Opera House. Perhaps not surprisingly, it closed in 1912 and stayed resolutely shut until re-opening yet again as the Stoll Picture Theatre, a cinema that screened silent movies accompanied by a full in-house orchestra and showing the occasional variety show. Which was its saving grace at the time, at least until 1957 when it closed again, only to be demolished and replaced by the current modern office block.
In partial compensation, the theatre's owners built a small theatre in the basement of the new office building, which opened in 1960 and soon became known – mostly tongue in cheek – as the Royalty Theatre. At first it was home to a series of drag shows, then deteriorated again and spent time as a TV studio, hosting the hit TV show This is Your Life.
The prestigious London School of Economics eventually bought the building for use as a university lecture theatre, renaming it The Peacock Theatre, and it remained so until the world famous dance company, Sadler's Wells, decided it'd make the perfect London home. Today it is still used by students during the day and comes to life as a premier dance venue at night.
One of the Peacock Theatre's more dubious claims to fame is the fact that it once hosted what is widely thought of as the worst musical ever, called Barnardo.
Ghostly dolphins at the Peacock Theatre!
Sadly, during the 1930s a water tank was kept under the stage to house dolphins. People have reported hearing ghostly dolphin noises in the theatre to this day.
Past shows at the Peacock Theatre
Under the name The Royalty, the building hosted the massive hit Oh Calcutta and Bubbling Brown Sugar in the late 1970s. The Rat Pack played at the theatre in 2002, with Doldrum Bay premiering in 2003. Today' it's a dedicated dance venue for the Sadler's Wells company.
Peacock Theatre access
The Peacock Theatre has an access door on Kingsway, two wheelchair spaces at the back of the Dress Circle with room for companions, and transfer seats in the aisles. There's also an infra-red system and guide dogs are welcome in the auditorium.
Peacock Theatre tickets
We're a popular destination for a wide variety of seat types and prices, with excellent availability on the full range of Peacock Theatre tickets.