Dominion Theatre
268-269 Tottenham Court Road, London, W1T 7AQ GB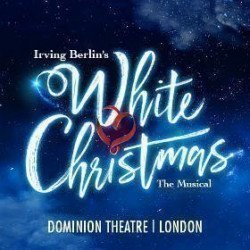 White Christmas
Tickets
Dominion Theatre
Booking from: Saturday, 16 November 2019
Booking until: Saturday, 4 January 2020
Running time: 2 hours 40 minutes
Book

tickets
Customer Reviews
What to expect:
Acting
Music
Costumes
Story
Lighting
Recommended for:
Anyone
Families
Teenagers
Couples
Theatregoers
based on 126 reviews
I HAVE WATCHED A LOT OF SHOWS IN LONDON AN I CAN SAY IS WAS THE BEST SHOW I HAVE WATCHED I LOVED IT AND IF IT IS ON IN DECEMBER AGAIN I WILL BE BRINGING MY DAUGHTER TO SEE IT.
Anonymous
Wow excellent show
Anonymous
Christmas outing
Feel good show which put me in the mood for Christmas
Anonymous
Christmas outing
Feel good show which put me in the mood for Christmas
Anonymous
wonderful christmas show
Really enjoyed this seasonal singing and dancing extravaganza. Slick, fun and very uplifting.
Anonymous
White Christmas
We were a little underwhelmed, although the production, costumes and props were excellent. It got better after the interval, but was still a high price for what was really an average show.
Anonymous
The acting was very good but something was missing. Seen much better shows in London before.
Anonymous
Excellent production but storyline a bit weak
The show was excellent with a decent sized orchestra, so the music was really good. Tom and Aled were great in it and can both sing AND dance. Wendi Peters was a surprise, she was a very good singer. Lighting was good and the set was excellent. Costumes were brilliant. The storyline is a bit weak but also deviated a bit from that of the film and I guess that if you hadn't seen the film it might have been difficult to follow. We understood what was happeni ng because we knew the story. Some of the changes made were unnecessary.
Anonymous
Great Christmas night out
Our group had a wide age range (including two teenage boys and an 8 year old) and everyone enjoyed White Christmas. Terrific staging, fab dancing, beautiful singing - a top night!
Anonymous
Fantastic
Great show lovely seating with good view. Music lovely would thoroughly recommend show lovers to go.
Anonymous
superb
There were a few empty seats when the show began but I really don't know why. The show was superb from every aspect. Amazing songs and singers, very effective sets and lighting, great cast. A real night of top class entertainment
Anonymous
Wonderful dancing and singing by ensemble
I am not that keen on musicals. But I could see that this was a production of high quality and for those who love musicals this would surely be in the top class.
Anonymous
White Christmas
Absolutely fabulous.
Anonymous
First class line up
Amazing line up of actors and actresses. ... really lovely show
Anonymous
Wonderful show
It is better than the film. Thoroughly enjoyed it.
Anonymous
Very disappointing
I decided to take my mum for Christmas. She has adored the film with Bing Crosby and Danny Kay for as long as I can remember. I am now 47. We purchased the tickets for £85 each. We had greT seats, row e and seated in the middle. From the opening act it was badly acted, poor script and absolutely no chemistry between Aled Jones and Tom Chambers. The sisters couldn't act it sing, I gave seen and heard better at the local am dram performance.This was without doubt the worst west end show I have been to. The hi light was that of Martha who was by far the best performer.
Anonymous
white chirstmas
The acting and singing was top rate.
Anonymous
Excellent White Christmas
The show was excellent, the cast, music everything was spot on. Good old fashion song and dance to suit all ages. Please do it again next winter.
Anonymous
White Christmas-Excellnet night out
Anonymous
First class line up
Anonymous
Firstly class line up
Anonymous
Cheerful Xmas show
Anonymous
Overall a wonderful experience
Anonymous
A dancing delight
Excellent show, Tom Chambers shone, his dancing never disappoints!
Anonymous
Great Show for Families
Orchestra & music was great, supplemented by beautiful dancing with lovely costumes making it visually stunning.
Anonymous
The lack of Aled
The show was excellent. All lead cast members were brilliant, Tom and Wendi .. Wendi stole the show .. Brilliant ! The key down was the actor who played Bob Wallis .. I expected to see Aled Jones, I bought the ticket to see Aled and an unknown presented himself on stage and was the most unconvincing performance ever. Ruined the show for me. In addition the alteration in the storyline from the film fell well short. Again dissapointing!! The performances though bar one were brilliant!
Anonymous
Exceptional family entertainment
This shows was everything I imagined and more. As a child I watched bing Crosby in white Christmas and this brought my childhood right back to those happy Christmas memories. What a fantastic production for all that family makes you believe.
Anonymous
Christmas memories
Feel good show with comedy, memorable songs and splendid dance routines. Loved every minute of it!
Anonymous
A perfect family show that gives you a warm loving feel at Christmas
If you want to be filled with happiness and laughter this show is a must
Anonymous
Spectacular Christmas fare
Anonymous
Fantastic Christmas show
A wonderful show with a story that is timeless and adapted superbly for the stage My favourite part was the housekeeper she was outstanding
Anonymous
White Christmas a must see
A lovely show to see at Christmas, fun for all the family, something for everyone. Can't fail to make you happy.
Anonymous
enjoyment
Back to good old songs and music . First class orchestra Professional cast.
Anonymous
Review from Aberdeen visitors
Anonymous
How to Get That Christmas Feeling - Fabulous End to Shopping Day!
We booked after interview on Lorraine morning programme. We were looking forward to seeing Aled Jones in his leading role and despite him not playing his part (probably night off) it did not disappoint. All the cast were simply fabulous and true professionals in their roles.
Anonymous
WC review
NOT BAD SHOW BUT ONLY AVERAGE AND CERTAINLY NOT VERY CHRISTMASY!!
Anonymous
Awesome
I got tickets to this show for my wife as White Christmas is one of her favourite films. We always travel to London over the Christmas period to take in a show and this one seemed perfect. This show didn't disappoint. Absolutely brilliant and got us both in the festive mood. Highly recommended!!
Anonymous
Enjoyed the show but £87.50 per ticket was overpriced, especially when a couple nearby chatted throughout
Anonymous
a show not to be missed
What a wonderful evening lovely old favourite songs great stage settings and wow what a brilliant cast so talented. Wendy Peters what a voice loved her and always a joy to see tom Chambers. All this in a beautiful old theatre . Very festive show. Great.
Anonymous
Christmas has Started
A show you can really lose yourself in. Brilliant. Should be an annual event. Well done. brilliant casting, staging and the Orchestra were amazing.
Anonymous
white christmas review
An excellent show and cast. Just the thing to set you up for Christmas. I wouldn't wear so many clothes though, it was so hot in the theatre.
Anonymous
Really loved the show. For those who do not know the story they may benefit from watching the film first.
Anonymous
White Christmas - 13 December 2014
A good feel good show. Good for all ages. Would have like to see more of Tom Chambers.
Anonymous
A super end to a lovely day in London.
After a tiring day sightseeing it would have been good to have been able to sit and relax in the bar with a coffee as we arrived an hour before the show started and there were no seat in the beautifully decorated foyer but the tall coloured gentleman attendant was so friendly and the show excellent,a nice start to Christmas.
Anonymous
Fabulously festive
Festive romance, humorous and fabulous entertainment with great singing and dancing. A wonderful performance.
Anonymous
Night to remember
The show was great, funny, dancing amazing and fantastic songs. The cast did a great job and there are some great voices on the stage, at least one you do not expect. The theatre staff are also friendly and helpful, the theatre itself is wonderful. Would recommend anybody to go a great nights entertainment.
Anonymous
very enjoyable evening!
Anonymous
As good as the Film !
If you loved the film you'll love this. No one disappoints !
Anonymous
Lacking a Westend Pazzaz
Missed the Christmas feel and I'm not a fan of merry/happy Christmas becoming happy hour holidays.
Anonymous
Tapperlarious
That American theme of Christmas with all the dance and magic That they have made the show special
Anonymous
White Christmas 2014
Show was good second half better than first half - very disappointed though that The Show high lighted the fact that Aled Jones was staring when infact he played an adequate part as the General but did not sing one song beginning to end solo - That's what we went to see and hear !!
Anonymous
White Christmas 2014
Show was good second half better than first half - very disappointed though that The Show high lighted the fact that Aled Jones was staring when infact he played an adequate part as the General but did not sing one song beginning to end solo - That's what we went to see and hear !!
Anonymous
very disappointed with the singing. although the dancing was very good
Anonymous
A real musical
A great old fashioned musical with a great musical arrangement. A little disappointed that Aled Jones was not performing as I felt his understudy needed a stronger voice to match the other singers. Great dance routines and good costumes. Loved the snowy finale.
Anonymous
Mother in law xmas pres
It was just wonderful & took me right into the story/show. The best part for me was the end when everyone was dressed as & the stage looked very festive. A seat nearer the front in the circle would be best as you are part of the falling snow. We were further back & didn't have that atmosphere. But that didn't spoil anything at all really.
Anonymous
Brilliant show for all ages
Anonymous
Loved the Christmas theme of the show. Arrive in plenty of time, at least a half beforehand if you do not want to queue for a drink.
Anonymous
A great way to start Christmas
Anonymous
top class professional show
All were excellent, top show all round
Anonymous
White Christmas
Anonymous
Worst show I've ever seen!
I love the film, the music. So why not keep to the music of the film? The scenery was ill thought out and poorly done. The choreography was terrible. Tom Chambers did a tap dancing number, and that was it. Where were the professional dancers to add some Wow? I have never come away from a show feeling so disappointed.
Anonymous
Superb White Christmas
I must admit that I was going to compare it to the film version with Bing Crosby and Danny Kaye and that set some high standards. I shouldn't have had any concerns however as this stage version managed to do the musical justice. Alright, the film was able to show outside scenes but then again that's what they do but, if you use a little imagination and allow yourself to be enveloped by the brilliant performances it works on so many levels. Tom Chambers tap routine is astounding. Aled Jones really projects his voice so well and with such feeling in the more atmospheric numbers but the real surprise was Wendi Peters, WOW ! what a fantastic voice, truly amazing. All in all we both enjoyed it and came away with a little bit of Christmas in our hearts. Thank you all.
Anonymous
Such talent!
Show is fabulous. Talent is jaw-dropping. Singing, dancing, costume, choreography, lighting. It is everything you hope for. You will love it.
Anonymous
A true hollywood musical production
We loved the show and preferred it to the Bing Crosby movie. Lots of excellent songs, fantastic choreography and powerful voices (especially the actress who played the Inn receptionist!) The storyline has always been rather drawn out, even in the movie, but the glitzy production and beautiful Irving Berlin songs kept you interested. My only criticism would be that sometimes there were some minor delays in scene changes and I felt they could have made an awful lot more of the final 'White Christmas' song/scene. Well worth going to see though.
Anonymous
This production lifted our spirits and put us in the Christmas mood.
Anonymous
Amazing
this is a must see show excellent
Anonymous
A good show.
It was well presented, acted and sung. the orchestra, lighting, costumes were excellent. I do not feel that it would be suitable for children or teenagers. Although very enjoyable it lacked the spirit of Christmas.
Anonymous
White Christmas
Arrive early book your interval drinks and enjoy a pre show drink while settling in .Everything was hassle free.I enjoyed the seasonal nature of the show and easy underground access for people not used to underground travel.
Anonymous
Thoroughly enjoyed this production. would recommend it to anyone who is a fan of the movie. Aled Jones does a brilliant job, and the dancing in the blue skies segment was fabulous!
Anonymous
A Show to Remember -For All the Right Reasons
An absolutely fantastic show. I would thoroughly recommend going to see White Christmas. Big smiles on our faces from start to long after the show finished. The cast were tremendous but I would like to make a special mention of Aled Jones, I really didn't know his voice was so strong and so beautiful. Not only did it make the hair on the back of your neck stand up it also brought a tear to the eye.
Anonymous
Christmas Spirit
We all thoroughly enjoyed the show, a great start to get us all in the Christmas Spirit.
Anonymous
Your Wife Will Love It, Hubby will be Bored
The wife loved it, to me it was one step up from a High School Musical. Not ready for the West End. Good for the mostly bus tour crowd that was there, but not worth the price paid for a "real" show.
Anonymous
superb!!
brilliant all round, singing, dancing, costumes all wonderful!!
Anonymous
white Christmas treat
Very good show and a definite must for all the family to get you in the Christmas spirit
Anonymous
Great Irving Berlin songs
can't go wrong with this sort of material
Anonymous
Christmas delight
Great show that gets you into the Christmas Spirit, very well staged and followed the story very well. Paula and I loved singing along to White Christmas. Lots of laughs, lots of dancing and singing all in all a great night out. Ho Ho Ho Merry Christmas!
Anonymous
Kick start to Christmas!
Amazing show and a surprise at the end!
Anonymous
Smash hit
terrific musical
Anonymous
It was a lovely feel good show. My Husband has a brain tumour, and has been very poorly, but the show really cheered him up.
Anonymous
Excellent show and cast really puts you in the mood for Christmas - only downside was the noise of the underground trains below the theatre!
Anonymous
Excellent 'feel-good' night out.
Great songs, excellent dance routines and a good opportunity to get into the festive spirit. It's a weak storyline and it is of course dated to the 1950's, but this is a welcome revival of a an all-time favourite.
Anonymous
Christmas cheer!
Thoroughly enjoyed this feel good factor show. Had seats in row E in the circle which provided a really good view of the entire stage. The singing was excellent. I would recommend seeing this show to get you into the festive spirit.
Anonymous
feel good show
having seen the film many times its difficult to compare, but as a stage show they made a good job,the singing was great, did not like the accent but all in all it was very enjoyable.
Anonymous
not quite what we were expecting p
Found the noise from the underground throughout the show annoying.The story wasn't what we expected.
Anonymous
Old fashioned musical, with
Anonymous
Old fashioned musical, with
Anonymous
Getting in the festive mood!!
Watched this movie growing up, every Christmas and seeing it on stage brought back wonderful warm memories! Highly recommended as part of the Christmas warm up...and with a glass of champagne!!
Anonymous
Uplifting and heartwarming show
White Christmas was excellent, really worth going to see, the music was familiar, dancing great and ambience lovely
Anonymous
Not for us!
Aled Jones, ha ha ha. Poor set. Not at all Christmassy
Anonymous
Great show with a really good cast
Anonymous
Use the search box at the top left of this page to search for White Christmas tickets availability.
Quick Facts
Largest Ticket Inventory in the West End
Real time seat availability
Your booking is processed directly into the box office reservation system
Collect your tickets from the theatre for free or get them posted to your address.

Theatre Address
Dominion Theatre
268-269 Tottenham Court Road, London, W1T 7AQ GB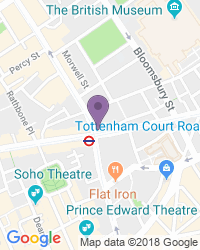 Facilities
Air cooled
Bar
Disabled toilets
Infrared hearing loop
Toilets
Wheelchair/scooter access
Theatre Info
Capacity: 2000
Year built: 1929
Next Performances