Quick Facts
Largest Ticket Inventory
in the West End
Real time
seat availability
Choose
your seats
Your booking is processed directly into the box office reservation system
This show is now closed.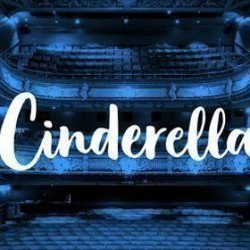 Cinderella (Lyric Hammersmith)
Tickets
4.7/5
-

based on

43

reviews
About Cinderella (Lyric Hammersmith)
Performance Times
Starring:
Natasha Barnes
Cinderella (Lyric Hammersmith) description
A star-studded event is yours thanks to one of London's best-loved venues, the Palladium. It's the classic tale of rags to riches, Cinderella, and the producers are promising a star-studded cast for Christmas 2016. Once famous for its glittering panto extravaganzas, this is the first time the venue has hosted a panto for almost three decades. Welcome back!
The festive family action is due to be staged by the respected Qdos Entertainment, the world's biggest pantomime producer, which means the signs are looking particularly good. You can fully expect a theatrical experience you won't forget in a hurry. They're the talent behind the smash West End hits Gypsy and Mrs Henderson Presents. And there's more. Add the considerable creative skills of the award-winning choreographer Andrew Wright to the mix and you get a stage legend in the making.
The show has already been described as "breath-taking", with glittering sets. And 'spectacular' apparently doesn't cover it. It's due to be stuffed with well-loved acting talent and the extraordinary production will include a full-on horse-drawn carriage as well as a flying sports car. How does that happen? You'll have to come and see!
Cinderella – The story
The story of Cinderella comes in many guises, a tale that transcends time and place. Its origins lie in an ancient Chinese story. In French it's called Cendrillon, or La petite pantoufle de verre. In Italy it's called Cenerentola and in Germany it's Aschenputtel. Whatever language or country, the theme is the same: rags to riches. The most popular version was first published by Charles Perrault in1697, but most of us today are familiar with the 1812 Brothers Grimm version.
A classic folk tale, it embodies the myth of triumph over oppression, where a young woman at the centre of the plot lives in unfortunate circumstances which suddenly change to shoot her into a new world of love, happiness and riches. Over the decades literally hundreds of film adaptations have been made, some directly and some indirectly based on the traditional story.
Cinderella's ugly sisters and stepmother – who are ugly in spirit as well as physically unattractive – force her to keep house for them, treating her like a servant. When a great ball is announced, Cinders knows she won't be allowed to attend. But when a fairy appears and magics a gorgeous ball gown out of thin air, plus a coach conjured from a pumpkin, everything changes. She will go to the ball... the handsome prince will fall in love with her, there's a happy ending to look forward to and the rest is history. Don't miss this spectacular Christmas show.
Cinderella tickets – Breathing glittering new life into a classic fairytale
Want premium, full price or discount Cinderella tickets? We always have great availability and you'll enjoy excellent value for money on the complete range of ticket types and seats, from top of the range to low cost.
Cinderella (Lyric Hammersmith) reviews
4.7 out of 5
based on

43

reviews
What to expect:
Acting
Music
Costumes
Story
Lighting
Recommended for:
Anyone (77%)
Families (86%)
Teenagers (79%)
Couples (91%)
Theatregoers (86%)
Latest customer reviews

Must see show
Reviewed on 01 January 2020 by Ingrida, London, United Kingdom

Not worth the price
It was low standard on the show and not worth the price. The original story Cinderella was also completely changed. Left the show after the first act.
Reviewed on 16 December 2019 by Jeanette, Bergen, Norway

Funny
Reviewed on 19 March 2017 by Noura, Kuwait City, Kuwait

Brilliant Panto
Reviewed on 16 January 2017 by Karen, Wellingborough, United Kingdom

fantastic shiw
absolute brilluant performance from all the cast. Julian made it for me with his dry wit.
Reviewed on 16 January 2017 by Michael, Dagenham, United Kingdom

Un-missable Cinderella - I'm so glad I went!
The show was fantastic! Atmosphere was vibrant, the costumes, Julian Clary and Paul O'Grady were superb and really made the show as well as Paul Zirdin the ventriloquist (normally I don't like this kind of thing but he was so funny and it was brilliantly done!) The special effect of the floating carriage was amazing. It was star-studded and the best show I've ever seen in London! By the way, seeing Nigel Havers was also a lovely treat! The Palladium has a great feel good London theatre feeling, the bar areas were spacious enough without having to wait too long for a drink.
Reviewed on 16 January 2017 by Judith, Kings Hill, United Kingdom

Awesome
Reviewed on 16 January 2017 by Pamela, London, United Kingdom

Amazing!
Reviewed on 16 January 2017 by Henrique, London, United Kingdom

The Best Pantomime Ever!
Absolutely funny. The actors was very good.
Reviewed on 16 January 2017 by Adriany, London, United Kingdom

Vulgar sense of humour and barely about cindirella.
Reviewed on 15 January 2017 by Hayate, Dagenham, United Kingdom

Fun and Quite Spectacular
The show was luxurious and spectacular with a traditional pantomime format. All the cast were truly professional. The set, lighting and costumes were jaw dropping. My only criticism would be some of the jokes crossed the line from being harmless innuendo to smut. In these instances, it felt slightly uncomfortable in a family friendly panto.
Reviewed on 14 January 2017 by Richard, Reading, United Kingdom

Absolutely amazing!
This was one of the best shows I have ever seen. My face was aching from laughing so much. The set and costumes were sensational. Such an excellent story line, casting, acting and special effects. Have recommended to everyone.
Reviewed on 14 January 2017 by Alison, Watford, United Kingdom

We really did go to the ball
Cinderella was a delight from start to finish, albeit a tad long at around 3 hours; however, like Cinders at the ball, time just flew. Messrs O'Grady & Clary stole the show, you can't really go wrong with such seasoned performers, more than ably assisted by Nigel Havers and the rest of the cast. We've already booked for next season, can't wait to see what Nick Thomas does with his Dick (couldn't resist ;) )!
Reviewed on 13 January 2017 by Denise, Orpington, United Kingdom

A must see!
Reviewed on 13 January 2017 by Torie, Lytham St Annes, United Kingdom

A must see. Best Panto I've seen!
An excellent show from start to finish. I haven't laughed as much in ages. Packed full of excellent stars, Amanda Holden, Paul O'Grady & Julian Clary were exceptional and made the show. Costumes, music and stage effects were fantastic.
Reviewed on 12 January 2017 by Neil, Sunderland, United Kingdom

Our first panto was fantastic
Reviewed on 11 January 2017 by Richard, Centurion, South Africa

Good crack
Reviewed on 08 January 2017 by Gary, Staffs, United Kingdom

Out Standing
Every thing was excellent. We collected our tickets on the night, it was very straight forward, and hassle free. It was of the best show's i have ever seen.
Reviewed on 05 January 2017 by Angela, Boston, United Kingdom

Fabulous
Reviewed on 05 January 2017 by Fiona, Manningtree, United Kingdom

The best panto I've ever seen!
All of it was fantastic.....totally blown away. From costumes, special effects, dancing, singing, acting and pure comedy. Cannot remember it all through laughter. Brilliant show.
Reviewed on 04 January 2017 by Paul, Billericay, United Kingdom

Magical hysterical extravaganza!
I got the tickets for my daughter and 2 granddaughters aged 8 and 5 who were visiting from the US. They all loved it and the kids managed to stay awake for the whole show even though they'd had a busy day. My daughter said she hadn't laughed as much in a long time.
Reviewed on 04 January 2017 by Eileen, London, United Kingdom

Spectacularly over-the-top!
More suitable for adults but the inuendos and double entendres will go right over the heads of children - like the gloriously extravagant coach and horses did!
Reviewed on 03 January 2017 by Jane, London, United Kingdom

good traditional stuff with spice
All the stars entered fully into the spirit of pantomime and played with the script as only professionals can do. The ventriloquist , whose name, I don't recall, was SUPERB.
Reviewed on 02 January 2017 by David, London, United Kingdom

Great night out
Really enjoyed the show, have seen it twice now. More for an adult audience though.
Reviewed on 01 January 2017 by Linda, London, United Kingdom

Fabulously entertaining for all the family!
Absolutely fantastic show .. such fun! Better than we ever expected. Julian Cleary particularly was hilarious. The costumes were out of this world :) We had our 9 year old with us who enjoyed the show equally, specially the flying carriage, scooter & fairy Godmother!
Reviewed on 01 January 2017 by Stephanie, Hatch End, United Kingdom

Amazing Pantomime
What an amazing Pantomime, the set, costumes, cast and music, far outweighed my expectations. Enjoyed by everyone.
Reviewed on 31 December 2016 by Kim, Chichester, United Kingdom

Brilliant show but!!
Brilliant show but do not like being ripped off (like many others who comment) by un - necessary high cost booking fees. Would certainly make me think twice next time purely on principle.
Reviewed on 30 December 2016 by Graham, Newcastle Upon Tyne, United Kingdom

What a performance
We absolutely loved it It was so funny the cast were fantastic and the costumes stunning one of my best Christmas presents ever
Reviewed on 28 December 2016 by Hazel, Lobely Hill Gateshead, United Kingdom

Excellent for all ages
This show was pure gold. Had something for everyone. From the first 5 minutes the humour started and didn't stop the whole time!! Excellent in ever way
Reviewed on 27 December 2016 by Marie, London, United Kingdom

Fantasmagoric
wonderful, colourful, hilarious(I haven't laughed so much in a long time). although the jokes were a little (little?) risqué they were done so that only the worldly wise would get the smut. well done, we both enjoyed the show immensely; it's up there among the top 5. hadn't realised JC was so funny and the ventriloquist was totally ace. thank you for a really great night out.
Reviewed on 14 December 2016 by David, Sutton, United Kingdom

fantastic show, worth discomfort of awful seats
Fantastic show with gorgeous costumes and hard working cast. Band was a bit overpowering, and so was the reaction of the audience - but cannot blame the producers for this!
Reviewed on 12 December 2016 by Ronald, St. Leonards-on-sea, United Kingdom

Fabulous Christmas Experience!
Cinderella at The Palladium London - absolutely FANTASTIC - go & see it if you can!! The whole experience was amazing from the big name cast to the costumes to the atmosphere....worth every penny! I took my husband for his 60th birthday & we laughed and laughed, sang the songs, enjoyed every minute. Can thoroughly recommend this show - the cast worked their socks off for a wonderful evening of panto - well done guys!!
Reviewed on 12 December 2016 by Kathleen, Wemyss Bay, United Kingdom

Fabulous
Reviewed on 11 December 2016 by Linda, Halstead, United Kingdom