London Coliseum
St Martin's Lane, London, WC2N 4ES GB
Now showing at
the London Coliseum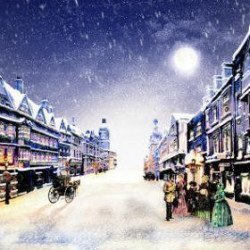 London Musical Theatre Orchestra presents A Christmas Carol
London Coliseum
4.7/5
-

based on

37

reviews - (Read reviews)
4.7

37

reviews
Tickets from £17.90
Families (86%)
Couples (81%)
Theatregoers (86%)
i
Taken on a magical and transformational journey by the Ghosts of Christmas Past, Present and Future the cold-hearted miser, Scrooge becomes a changed man overnight. 
A new staging with the orchestra and chorus of the English National Opera and the London Musical Theatre Orchestra brings this fabulous re-telling of Charles Dickens' heart-warming tale of redemption and the true spirit of Christmas to the London Coliseum stage. 
Booking from: Tuesday, 1 December 2020
Booking until: Sunday, 6 December 2020
London Musical Theatre Orchestra presents A Christmas Carol tickets
The Nutcracker - English National Ballet
London Coliseum
4.9/5
-

based on

31

reviews - (Read reviews)
4.9

31

reviews
Tickets from £16.70
Families (100%)
Couples (84%)
Theatregoers (84%)
i
The timeless Christmas story of Nutcracker makes its way back to the London Coliseum for Christmas, performed by the brilliant English National Ballet.
On Christmas Eve in Edwardian London, Clara is given a Nutcracker doll for Christmas, and the pair go on an enchanted adventure to discover a magical world. Clara battles with a Mouse King, discovers a handsome prince, and journeys to the Land of Sweets, which is ruled by the Sugar Plum Fairy. The pair meet sweet-makers from all around the world, and eventually take off in a hot air balloon ride over the glistening Land of the Snow, where Clara's adventure is only just beginning.
Booking from: Friday, 1 January 2021
Booking until: Saturday, 2 January 2021
Running time: 2 hours
The Nutcracker - English National Ballet tickets
Raymonda
London Coliseum
Tickets from £18.00
Love and courage in a time of war. 
England, 1853. Raymonda runs away from her comfortable life to become a nurse in the Crimean War. There, she becomes engaged to a soldier, John, but soon develops feelings for his friend Abdur, a leader of the Ottoman army. As turmoil grows around and inside her, who will she give her heart to?
Booking from: Thursday, 7 January 2021
Booking until: Saturday, 16 January 2021
Raymonda tickets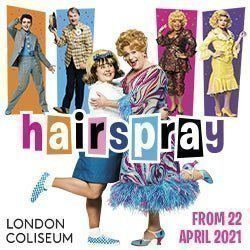 Hairspray
London Coliseum
Tickets from £20.80
Hairspray is a musical from the USA, inspired by the 1988 smash hit film. The music is by Marc Shaiman, and the lyrics by Scott Wittman and Marc Shaiman. It's a magical feast of 1960s-style music and rhythm and blues tunes, and it's guaranteed to get your feet tapping at the magnificent London Coliseum. It's on from April 2020, and the anticipation is mounting fast!
Booking from: Friday, 1 January 2021
Booking until: Saturday, 28 August 2021
Starring: Michael Ball
Hairspray tickets
London Coliseum Facilities
Air conditioned
Bar
Infrared hearing loop
Toilets
Wheelchair/scooter access
London Coliseum Access Tickets
Disabled theatregoers and their carers can get discount tickets. Please phone the London Coliseum access line on 020 7845 9300.
London Coliseum Location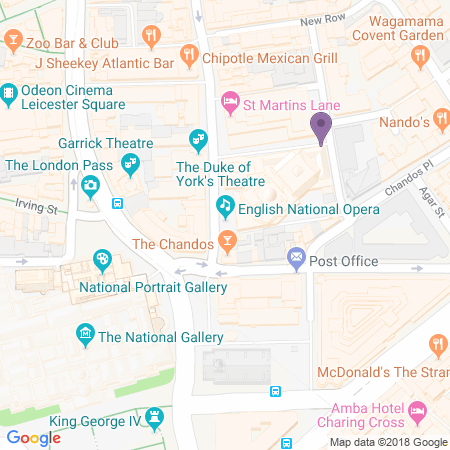 Directions
Travel Information
Nearest Tube station
Leicester Square

Covent Garden
Nearest Rail Station
Day buses
24, 29, 176 / 6, 9, 11, 13, 15, 23, 87, 91, 139
Night buses
24, 176, N5, N20, N29, N41, N279 / 6, 23, 139, N9, N15, N11, N13, N21, N26, N44, N47, N87, N89, N91, N155, N343, N551
London Coliseum history
From the outside
The London Coliseum Theatre is a landmark on St Martin's Lane with its enormous tower and grand exterior. The home of the English National Opera company, it has unusually shallow balconies so you enjoy amazing unimpeded stage views. The theatre's impressive life-size sculptures of charioteers make the interior a splendid feast for the eyes.
London Coliseum Theatre architecture and history
The London Coliseum was designed by Frank Matcham for Sir Oswald Stoll. Built in 1904 specifically as a venue for variety shows, a 'people's theatre', it had a very broad appeal at the time. A record breaking size, it had more than 2,300 seats and amazingly luxurious facilities. It features London's widest proscenium arch, a massive 55 feet wide and 34 feet high. The stage is enormous too, at 80 feet wide. One of the earliest West End theatres to feature clean, relatively safe electric lighting, its impressive revolving stage was only rarely used despite costing a massive £70,000.
It was famous for its revolutionary modern features, which included electric lifts, a beautiful roof garden and a unique Information Bureau, where doctors and important people could take calls. Sadly the huge initial investment didn't pay off and the venue shut its doors only two years later.
In 1907 it reopened to enjoy a successful run of variety shows until the 1930s, at which point film revolutionised entertainment and it changed its name to the Coliseum Theatre. The venue hosted a number of popular musicals, ballets and pantomimes, including a bunch of stateside hits from the USA: Annie Get Your Gun, Kiss Me Kate and Guys and Dolls hit the big time in the '40s and 1950s.
By the 1960s variety had become less popular and the theatre converted into a super-cinema, an enormous big screen venue that saw success for most of the '60s. Then, in 1968, the Sadler's Wells Opera Company, now the English National Opera, relocated there and the venue was once again refurbished, adding a new orchestra pit in 1992.
In the early 2000s it was completely refitted again, in readiness for the Royal Variety Performance, held at the Coliseum in 2004 and again in '06. Supported by National Heritage Lottery Fund, English Heritage, The National Lottery Vernon & Hazel Ellis and many more generous patrons, the end result is quite simply magnificent.
Past shows at the London Coliseum Theatre
Past shows at the London Coliseum include the fast moving tale of torture and murder Tosca, and Strictly Gershwin, a dazzling celebration of George Gershwin's Hollywood smashes. Simon Boccanegra, a torrid tale of feuding and grief and widely lauded as one of Verdi's finest masterpieces, played there as did Shen Yun, a New York based Performing Arts group who performed ancient Chinese culture-inspired dance.
London Coliseum Theatre access
There are two wheelchair spaces in the Stalls, two in the Dress Circle and four in the Stalls Boxes. There are four transfer seats in the Dress Circle and six in the Balcony. There are two lifts which give access to most of the auditorium and all the venue's bars and restaurants. Plus an enhanced sound system for the hard of hearing and regular sign language-interpreted performances.
London Coliseum Theatre tickets
We're a favourite destination for a wide variety of seat types and prices, with excellent availability on the full range of Coliseum Theatre tickets.