London Coliseum
St Martin's Lane, London, WC2N 4ES GB
Now showing at the
London Coliseum
Booking until: Friday, 22 February 2019
Jonathan Miller's classic production returns to celebrate the 40th anniversary of the director's ENO debut.
Booking until: Thursday, 7 March 2019
Akhnaten is a mesmerising work whose text draws on ancient hymns, prayers and inscriptions sung in their original Egyptian, Hebrew and Akkadian. The opera's unique mood will transport you to the ancient world through music that combines Glass's characteristic minimalist voice with stylised movement and choreographed juggling to visualise the rhythms of his score.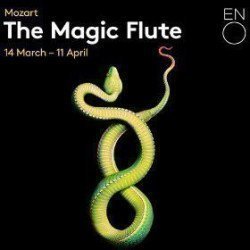 Booking from: Thursday, 14 March 2019
Booking until: Thursday, 11 April 2019
Following his success with The Encounter at the Barbican, Simon McBurney's five-star production of The Magic Flute returns to ENO, concerning the search for truth and reason, love and enlightenment.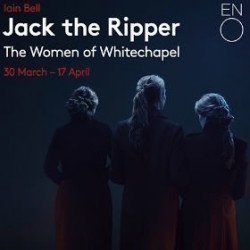 Booking from: Saturday, 30 March 2019
Booking until: Friday, 12 April 2019
The world premiere of Iain Bell's Jack the Ripper: The Women of Whitechapel, following his critically-acclaimed In Parenthesis. A disadvantaged group of working-class women are drawn together in their determination to survive the murderous terror that stalks London's Whitechapel in 1888.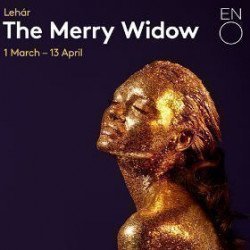 Booking from: Friday, 1 March 2019
Booking until: Saturday, 13 April 2019
The London Coliseum is home to ENO, the English National Opera. And they're responsible for the latest, greatest version of Franz Lehár's comic masterpiece of an operetta, The Merry Widow, which has been delighting audiences since it was written way back in 1905. It's set to be an event you're unlikely to forget, rich in talent, stacked with great opera tunes and genuinely enjoyable.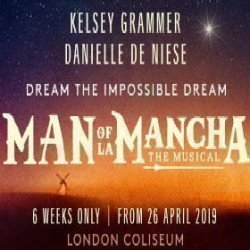 Booking from: Friday, 26 April 2019
Booking until: Saturday, 8 June 2019
Man of La Mancha is a 1965 musical with a book by Dale Wasserman, lyrics by Joe Darion, and wonderful show tunes by Mitch Leigh. It is adapted from Wasserman's non-musical 1959 teleplay I, Don Quixote, which was itself inspired by Miguel de Cervantes' 1600s classic tale Don Quixote. It's on at the London Coliseum in 2019 and the anticipation is already mounting for this quirky musical, loved by millions.
Starring: Danielle De Niese , Kelsey Grammar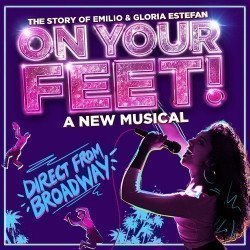 Booking from: Friday, 14 June 2019
Booking until: Saturday, 31 August 2019
Do you remember Gloria Estefan? The brilliant Cuban-American singer, songwriter, actress, and businesswoman kicked off a glittering career as the lead singer in the band Miami Latin Boys, which ultimately changed its name to Miami Sound Machine and scored a load of smash chart hits. Now she has collaborated with her husband Emilio Estafan to create a brand new musical, On Your Feet.
London Coliseum history
From the outside
The London Coliseum Theatre is a landmark on St Martin's Lane with its enormous tower and grand exterior. The home of the English National Opera company, it has unusually shallow balconies so you enjoy amazing unimpeded stage views. The theatre's impressive life-size sculptures of charioteers make the interior a splendid feast for the eyes.
London Coliseum Theatre architecture and history
The London Coliseum was designed by Frank Matcham for Sir Oswald Stoll. Built in 1904 specifically as a venue for variety shows, a 'people's theatre', it had a very broad appeal at the time. A record breaking size, it had more than 2,300 seats and amazingly luxurious facilities. It features London's widest proscenium arch, a massive 55 feet wide and 34 feet high. The stage is enormous too, at 80 feet wide. One of the earliest West End theatres to feature clean, relatively safe electric lighting, its impressive revolving stage was only rarely used despite costing a massive £70,000.
It was famous for its revolutionary modern features, which included electric lifts, a beautiful roof garden and a unique Information Bureau, where doctors and important people could take calls. Sadly the huge initial investment didn't pay off and the venue shut its doors only two years later.
In 1907 it reopened to enjoy a successful run of variety shows until the 1930s, at which point film revolutionised entertainment and it changed its name to the Coliseum Theatre. The venue hosted a number of popular musicals, ballets and pantomimes, including a bunch of stateside hits from the USA: Annie Get Your Gun, Kiss Me Kate and Guys and Dolls hit the big time in the '40s and 1950s.
By the 1960s variety had become less popular and the theatre converted into a super-cinema, an enormous big screen venue that saw success for most of the '60s. Then, in 1968, the Sadler's Wells Opera Company, now the English National Opera, relocated there and the venue was once again refurbished, adding a new orchestra pit in 1992.
In the early 2000s it was completely refitted again, in readiness for the Royal Variety Performance, held at the Coliseum in 2004 and again in '06. Supported by National Heritage Lottery Fund, English Heritage, The National Lottery Vernon & Hazel Ellis and many more generous patrons, the end result is quite simply magnificent.
Past shows at the London Coliseum Theatre
Past shows at the London Coliseum include the fast moving tale of torture and murder Tosca, and Strictly Gershwin, a dazzling celebration of George Gershwin's Hollywood smashes. Simon Boccanegra, a torrid tale of feuding and grief and widely lauded as one of Verdi's finest masterpieces, played there as did Shen Yun, a New York based Performing Arts group who performed ancient Chinese culture-inspired dance.
London Coliseum Theatre access
There are two wheelchair spaces in the Stalls, two in the Dress Circle and four in the Stalls Boxes. There are four transfer seats in the Dress Circle and six in the Balcony. There are two lifts which give access to most of the auditorium and all the venue's bars and restaurants. Plus an enhanced sound system for the hard of hearing and regular sign language-interpreted performances.
London Coliseum Theatre tickets
We're a favourite destination for a wide variety of seat types and prices, with excellent availability on the full range of Coliseum Theatre tickets.
Theatre Address
London Coliseum
St Martin's Lane, London, WC2N 4ES GB +44 (0)20 7492 0813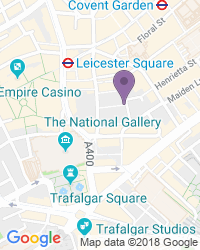 Facilities
Air conditioned
Bar
Infrared hearing loop
Toilets
Wheelchair/scooter access
Theatre Info
Capacity: 2358
Year built: 1904