Quick Facts
Largest Ticket Inventory
in the West End
Real time
seat availability
Choose
your seats
Your booking is processed directly into the box office reservation system
This show is now closed.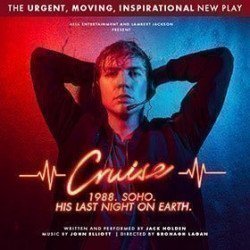 Cruise The Play
Tickets
4.9/5
-

based on

7

reviews
About Cruise The Play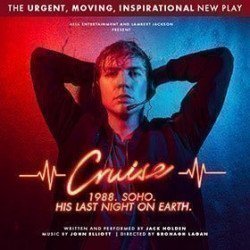 Performance Times
Starring:
Jack Holden
Cruise The Play description
This is an extraordinary new show. It's being described as 'urgent, moving and inspirational', a one-man performance written and played by the awesome Jack Holden. It's called Cruise, it's a true story, and you can catch it on stage between 18th May to 13th June 2021 at London's glittering Duchess Theatre. Welcome to 1980s Soho. You're in for a treat.
What's the plot of Cruise?
Aria Entertainment and Lambert Jackson are delighted to present 'Cruise', a brand new play written and performed by Jack Holden, who plays Michael Spencer. With live music performed by John Elliott and direction by Bronagh Lagan, the play whisks us back to Soho, in 1988, to a night that just happens to be the star of the show's last night on earth. Or is it?
Channel 4's It's a Sin knocked us for six. This play does the same. Cruise celebrates life, queer culture and survival to deliver a hugely moving,uplifting and inspirational theatrical event. The 1980s sound track alone will whisk you dramatically back to the golden days that were blighted by the killer HIV AIDS virus, and the dialogue will seal the deal.
Michael is diagnosed with HIV in 1984, and is given a maximum of four years to live. He and his partner Dave decide to sell their house, sell the car, and spend the remainder of Michael's life partying harder than they have ever partied before.
Dave dies two years later and Michael parties even harder, spending every penny on booze and drugs. Four years to the day after his diagnosis, at the end of February 1988, Michael decides to leave this life. He dresses up in his best gear, goes to Soho, and spends the night saying his goodbyes... and survives. But how can he live now, after all he's been through?
Who is Cruise for?
This is being described as a kaleidoscopic musical and spoken word tribute to the survivors of the AIDS crisis and those who didn't survive. It isn't for children, it's a wholly adult performance that'll make you laugh, cry and rejoice. If any play inspires us to live every day as though it's our last, this is it.
Buy tickets for Cruise
If you fancy being moved to tears, hurled into laughter, silenced by tragedy and inspired by unexpected joy, this one's for you. It is quite simply beautiful. You can buy tickets for Cruise here, and thanks to our brilliant theatre seating plan you can easily find the kind of seats that you love best.
Cruise The Play reviews
4.9 out of 5
based on

7

reviews
What to expect:
Acting
Music
Costumes
Story
Lighting
Recommended for:
Anyone (14%)
Families (14%)
Teenagers (86%)
Couples (86%)
Theatregoers (86%)
Latest customer reviews

Mixed views - too personal!
The subject matter of Cruise was a time in which I lived and suffered! It brought many raw memories back and the main character was essentially me! Left feeling drained and extremely sad. Still a story and period that needs to be told!
Reviewed on 14 June 2021 by Clive, Downham Market, United Kingdom

A great one-person tour de force with exceptional musical narrative
Really enjoyed this production. Very engaging and a good mix of narrative, comedy, sadness, and a slice of history. Creative lighting fx, and excellent musical accompaniment. Not too long either. 5 Stars
Reviewed on 13 June 2021 by Michael, Pulborough, United Kingdom

A tour de force performance
So glad we chose this as our first theatre visit post lockdown- what an incredible performance by Jack Holden! As the author too, the story is obviously of great personal importance, and it shows. It's a rollercoaster ride of laughter and tears , I felt very emotional throughout , and that has stayed with me. The production is very dynamic , the cuts are almost like a film edit, often achieved through the brilliant use of lighting, and the use of music is very well judged too. I would as many as possible to see this play, whether elders like myself who lived through this tumultuous period, or younger generations curious to find out more post 'It's a Sin'
Reviewed on 13 June 2021 by Ian, London, United Kingdom

Original, brilliant and compelling
Jack Holden's one man show is a tour de force of imagination, writing and performance: funny,moving and exhilarating.
Reviewed on 11 June 2021 by John, London, United Kingdom

Creative, clever, emotional
Reviewed on 09 June 2021 by David, Kentish Town, United Kingdom

Amazing
Reviewed on 28 May 2021 by Kerry, London, United Kingdom

Reviewed on 27 May 2021 by Harrie, London, United Kingdom