Quick Facts
Largest Ticket Inventory
in the West End
Real time
seat availability
Choose
your seats
Your booking is processed directly into the box office reservation system
This show is now closed.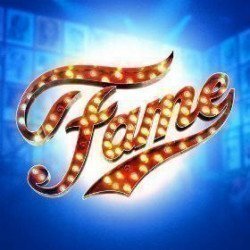 Fame the Musical
Tickets
4.4/5
-

based on

29

reviews
About Fame the Musical
Performance Times
Fame the Musical description
Fame the Musical – Back in theatreland for the 8th time
You'll probably know the song Fame, whether or not you were around in the 1980s. If you, like Irene Cara in the video, adored legwarmers and wore rara skirts, it'll all be wonderfully familiar. David De Silva's dazzling 1980 film about a bunch of talented kids at New York City's High School of Performing Arts was both critically and commercially successful at the time and even inspired a six season TV series. Now it's due in theatreland... and it's guaranteed to make you want to dance.
What's the plot? Fame The Musical tells the story of a gang of students at the NYC High School of Performing Arts. One in particular, Carmen, is obsessed with the idea of being famous. The actress Serena is also highly ambitious, joined by the comedian and classic bad lad Joe and the shy violin player Schlomo. You'll love meetings the dancers Tyrone, Iris and Mabel, and Nick the actor. What a story – no wonder the movie led to a so-called real life Fame School in Liverpool, also known as the Liverpool Institute of Performing Arts.
Irene Cara played Coco Hernandez in the movie, and sang the theme tune, the awesome Fame itself. The music by Michael Gore and lyrics by Dean Pitchford influenced a generation, and the tune won an Oscar in '81 for Best Film Theme Song, topping the UK charts in 1982 for three weeks. The rest is history.
The musical has been produced all over the world and the cast album released in numerous languages including Polish, Danish, Japanese, Korean, Norwegian, Swiss, German, Italian, Finnish and Hungarian. It just goes to show what a powerful appeal the story, characters and music have. Fame is international, sexless, ageless, and endlessly popular. And this is the show's 30th anniversary tour.
This time around it stars Keith Jack, Mica Paris and Jorgie Porter, and it's on the West End stage from September 2019. You'll love the highs and lows, the romances, the heartbreaks, and of course the brilliant dance-along score. This magical, life-affirming classic has been on the West End stage seven times since first opening on Broadway in 1988. It showcases the Oscar-winning title song and features a brilliant cast of talented folk who bring the popular story roaring back to life. Will Fame The Musical live forever? Probably!
Who is this show for?
This show is recommended for people aged 10 and over.
Fame the Musical reviews
4.4 out of 5
based on

29

reviews
What to expect:
Acting
Music
Costumes
Story
Lighting
Recommended for:
Anyone (59%)
Families (69%)
Teenagers (83%)
Couples (69%)
Theatregoers (72%)
Latest customer reviews

Different
Was expecting an uptempo singalong in keeping with the series from back in the day. Unfortunately this was nothing like what I expected, it was quite slow with very few foot tapping audience participation bits. The singing was ok with one stand out performance by miss Sherman. The dancers could do with a bit more practice because there are some serious synchronisation issues however, the musicians off stage in the wings did a wonderful job. This production could have been so much more.
Reviewed on 26 January 2020 by Errol, Enfield, United Kingdom

Fabulous evening
Reviewed on 25 January 2020 by Genete, Kingsbury, United Kingdom

Wonderful evening
Reviewed on 20 January 2020 by Maite, Barcelona, Spain

Not very engaging
The show is ok for an evening out. The music was great, some actors were singing and dancing well. However, the show and the storylines were not engaging.
Reviewed on 03 January 2020 by Gemma, London, United Kingdom

Feel good show!
Reviewed on 19 October 2019 by Isabel, Paris, France

Awesome
Reviewed on 15 October 2019 by Emerita, London, United Kingdom

Entertaining Show
Mica Paris was the star of the show.
Reviewed on 14 October 2019 by Denise, Chelmsford, United Kingdom

Mainly dull
I thought this had a very weak storyline, and was generally one of the most boring things I've ever seen. It wasn't worth half the ticket price that I paid. The singing was great, Mica Paris especially, and the dancing was good, but the storyline was just terrible and I found it very hard to get into the plot. I don't think I ever did get into the plot. I would recommend my friends NOT to pay to see this show.
Reviewed on 13 October 2019 by Fiona, Wotton Under Edge, United Kingdom

Superb fun easy to watch
Reviewed on 13 October 2019 by Stephen, Birmingham, United Kingdom

Such talent!
Reviewed on 11 October 2019 by Tara, Woking, United Kingdom

Amazing
Follows the storyline of the second film
Reviewed on 06 October 2019 by Zohar, East Grinstead, United Kingdom

Love the songs
Really good singing and dancing. THe stage is buzzing!
Reviewed on 05 October 2019 by Scott, London, United Kingdom

Fun story
Happy feel good story Light hearted Enjoyed the ballet moves
Reviewed on 29 September 2019 by Michelle, Downley, United Kingdom

A great revival loved it all
It was a relaxed feel theatre and great show with a good mix of story and music
Reviewed on 21 September 2019 by Samantha, St Ives, United Kingdom

Nice musical with talent for the future
Overall the musical was fun. It's not a big professional musical but still good enough to have a nice night. With some real talented future stars we had a fun evening.
Reviewed on 15 September 2019 by Michel, Assendelft, Netherlands