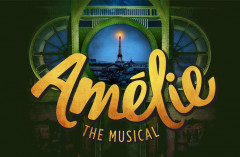 I'm seldom as direct as this but I urge you all to book for the glorious musical, AMELIE which will open for a socially distanced audience at the Criterion Theatre from Thursday 20 May.
When I reviewed it for you back in December 2019 at the Other Palace Theatre I was so charmed by it that I described it as a theatrical hug.
It's important that we support it because we all need a feel-good show in our lives right now but also because it's a modest show with no celebrities which may struggle to survive without us spreading the word. This would be a tragedy as it's exactly the kind of quality, imaginative, creative, funny and poignant show that the West end needs if it's to blossom as we emerge from lock-down. The "new" London Theatre scene will be much poorer with out productions like this.
What's the plot of AMELIE?
As previously reported Little Amélie grows up lonely when her eccentric parents conclude her racing heart means she must be cocooned from real life. But when her best friend, a goldfish, is killed and sings her a goodbye song she breaks out into the world as a young adult with a mission to make people's lives better from her humble position as a waitress.
Amongst the people she helps is an artist who collects discarded and torn pictures from the city's photo booths. Their mystery and the divided nature of many of the lives she encounters are solved, wounds healed and hearts mended as love breaks out all around her.
I must confess, at first I felt resistant to all that whimsy, but from the point when the fish sang I was dragged into the action and captivated by the joy of the story and down-beat loveliness of Amélie herself. The fish isn't the only unlikely soloist. Expect to hear from a sinister fig and a globe-trotting garden gnome!
The restaurant setting of Amélie's workplace allows the narrative to embrace a range of gorgeous little characters, all one step away from happiness, a step their waitress allows them to take.
Are there any well known songs in AMELIE?
No but I found the music by Daniel Messé to be "a constant delight of smile inducing resolutions, sweeping themes and captivating key changes". I downloaded it immediately after I left the theatre.
Who's appearing in AMELIE?
I'm delighted to tell you that Olivier-nominee Audrey Brisson will return to the role of 'Amélie'. Her other credits include The Elephantom, Pinocchio and Pericles at the National Theatre.
I found her completely adorable in the title role and I'm sure that once again she will lead "an equally charismatic cast who all sing, act and whirl around the set playing musical instruments with such ease".
What do LONDON BOX OFFICE customers say about AMELIE?
"The best piece of theatre in London!", "Poetic...a must see!", "Extraodinary", "I've cryed and laughed. I've felt like being in a nutribullet of my emotions" are just a few of our customers reviews for AMELIE The Musical.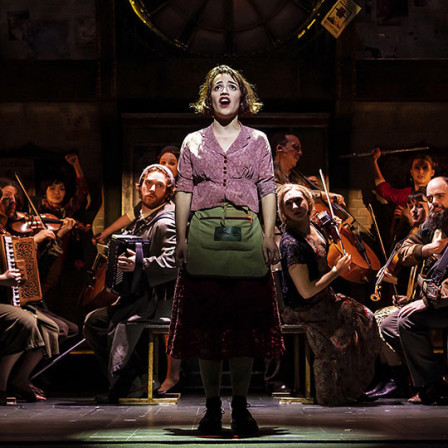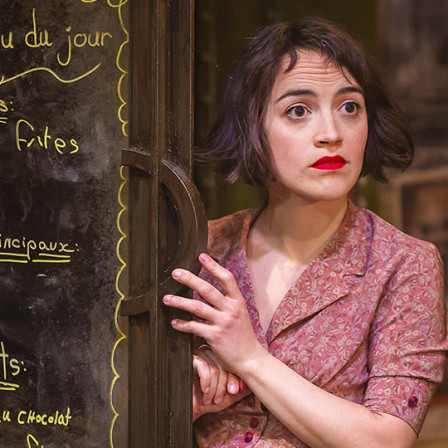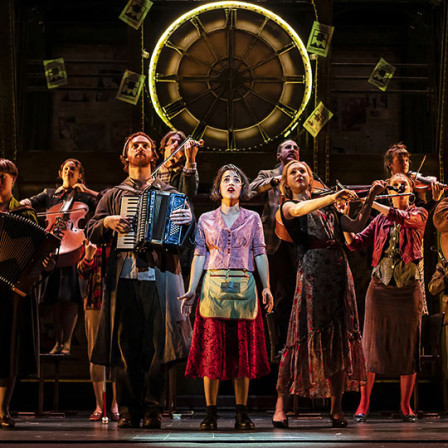 Frequently Asked Questions about AMELIE
Where and when can I see AMELIE?
AMELIE will be performed at the beautiful Criterion Theatre on Piccadilly Circus. Once inside the unassuming entrance way you'll descend into a gorgeous jewellery box of a venue, restored and presented in all its Edwardian glory.
The nearest tube station is, as you'd expect, Piccadilly Circus but Leicester Square and Green Park are also a short walk away.
Who is AMELIE for?
This musical will delight anyone old enough to crave a little more magic and romance in their lives.
Is there a dress code?
No, dress comfortably and as you would for any public space.
Fun fact about AMELIE
According to Wikipedia a species of frog has been named Cochranella Amelie by a scientist who declared the Amelie story as one in which little details play an important role "like the important role that glass frogs and all amphibians and reptiles play in the health of our planet"