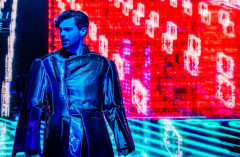 Booking tickets for the hit musical Be More Chill demands the opposite temperament to that of its title. Get excited and get yours now - having just become the longest-running musical in the history of The Other Palace Theatre, seats are selling like hot cakes.
Based on Ned Vizzini's bestselling novel of the same name, the Broadway musical Be More Chill has proven a cult-sensation. Now running at London's The Other Palace, the production takes over from Amelie The Musical, which closed earlier this month. Already in overwhelming demand, an extra six weeks have recently been added to its run, with the production extended until the 14th of June 2020. Now stretched to a total of 11-weeks, Be More Chill has earned its stripes as the longest-running musical to grace the stage of The Other Palace.
Featuring a Tony Award nominated score, with original music and lyrics by Joe Iconis, Be More Chill has become well-known for its vivid, catchy beats. Set within an indeterminate plane of suburban America, the musical is something of an alternative love story. When high school junior Jeremy Heere becomes infatuated with his peer, fellow outcast and theatre-enthusiast Christine Canigula, he hopes to supersede rival suitors with a secret weapon: SQUIP (a super quantum Intel processor). Made to pop in pill form, the drug boots up a supercomputer in Jeremy's consciousness – a device with all the answers. As this foreign body helps him to achieve ultimate coolness, his inner monologue sets the course for a system overload.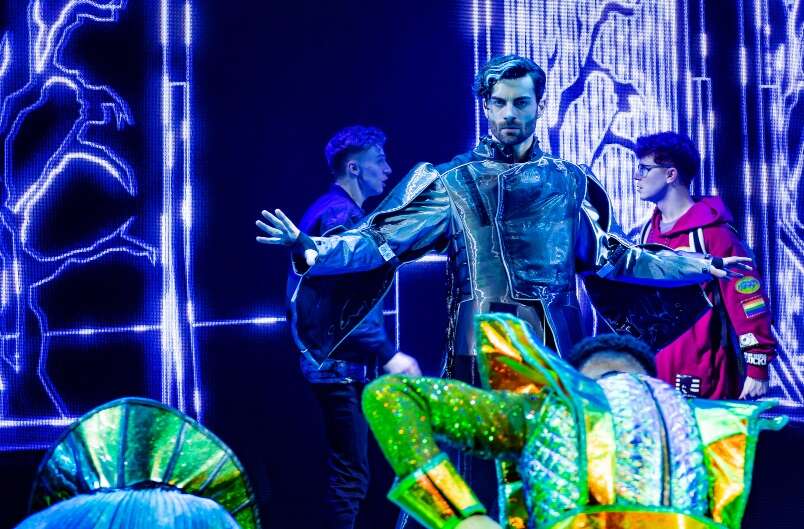 Scott Folan, Stewart Clarke and Blake Patrick Anderson in Be More Chill
An original cast recording was released upon Be More Chill's world premiere in 2015, and still remains one of the most popular Broadway albums of this generation. With a hefty collection of award nominations, the production has also developed a dedicated fandom. Elements of sci-fi make this musical a mind-altering theatrical ride – it is little wonder then, that Be More Chill has been cherry-picked by producers Shawn Levy and Greg Berlanti for a big screen adaptation. Its highly-caffeinated charge and contagious humour will certainly translate well, though further details regarding its release date and casting remain hush-hush.
Directed by Stephen Brackett (who also took to the helm on Broadway) and a book by Joe Tracz, the success of Be More Chill also points to a potential tour. It goes without saying that this musical is one for your 2020 calendar. So, look alive and book your tickets now!
Tickets from £23.25, subject to popular demand