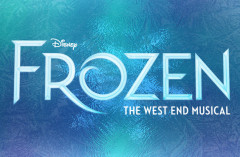 Recently I wrote of the value of taking kids to the theatre, especially following the isolation of lock down. After staring at our individual screens all day we can now engage as part of an audience again, finding joy in sharing in the drama and laughter of a story, together.
If there's one forth-coming show that's guaranteed to hook every generation this year it's the stage musical version of Disney's animated modern-classic FROZEN.
It's been quite a wait for the opening dates, postponed a number of times due to Covid restrictions but at last we know that production will make its long awaited move from Broadway to the newly-renovated Theatre Royal Drury Lane from 27 August 2021, and we have tickets available now.
For any of you recently arrived from another planet (the only reason you may not already be aware of the phenomena) the movie cartoon FROZEN blasted its way into all our hearts like few live action films did, back in 2013. Going on to become the highest-grossing animated film of all time, with a worldwide box-office gross of over $2 billion, it netted 37 major awards including two Oscars. More importantly it prompted little kids all over our planet to want to dress up as the characters and listen to the film's central song 24/7.
Legend has it that a stage version was planned even before the cinema release of the original and various VIPs at Disney stated that they were going to take their time to get it exactly right.
Subsequently a series of directors, designers and stars were engaged to try bringing things to life, before being fired and replaced. Eventually British director Michael Grandage was hired and stuck, taking the helm of the try out in Colorado and the Broadway Debut.
As I reported from the New York opening, the result was not quite the soar away success everyone was expecting. And New Yorkers reacted with a collective "meh" and a shrug of the shoulders.
Although it generated the kind of box-office takings most shows can only dream of, when Disney executives considered that three shows was unsustainable during the Covid crisis, they opted to maintain ALADDIN and LION KING and closed FROZEN ahead of various major tours and international replications of the production.
But don't let my slight reservations put you off because the director and his team are some of the best creative minds in the world and they'll have been thinking long and hard about improvements to make.
I have no doubt that the London version will emerge with the all heart stopping magic and spectacle that was missing the first time.
What's the plot of FROZEN?
You can check up on all the details with any passing little girl, and most little boys but in a nut shell: There are two young princesses in the fictional kingdom of Arendelle, feisty Anna and the troubled Elsa who flees her coronation to protect everyone from a curse that means everything she touches turns to snow and ice. Anna embarks on a quest to bring her home and the two meet lots of colourful characters and cute creatures and make fortunate and less fortunate choices in boy-friends.
Are there any well known songs in FROZEN?
You are joking, right? The score contains "Let it go" THE hit show tune of our young century. You can hear it sung and played everywhere from the great centres of the western world to (probably) distant clearings in the jungles of Borneo. In fact stick your head out of the window or tune your radio to any easy listening station and hear it right now.
The stage show also incudes a heap of new songs but fear not the show also includes the much loved "Do You Wanna Build a Snowman?", "The First Time in Forever" and my favourite "Love is an Open Door".
Who are the FROZEN stars and creative team?
London audiences will see Samantha Barks as Elsa and Stephanie McKeon as Anna.
Full Cast list: Samantha Barks, Stephanie McKeon, Craig Gallivan, Oliver Ormson, Obioma Ugoala, Richard Frame, Ashley Birchall, Mikayla Jade, Cameron Burt, Hannah Fairclough, Danielle Fiamanya, Joe Griffiths-Brown, Emily Lane, Jason Leigh Winter, Emily Mae, Gabriel Mokake, Leisha Mollyneaux, Sarah O'Connor, Joshua St. Clair, Jacqui Sanchez, Jak Skelly, Jake Small, Isabel Snaas, Monica Swayne, Chris Fung and Kerry Spark.
Director: Michael Grandage
Songs by: Kristen Anderson-Lopez and Robert Lopez
Lighting: Natasha Katz
Design: Christopher Oram
Choreography: Rob Ashford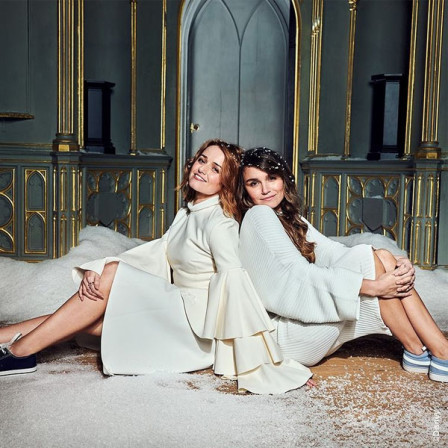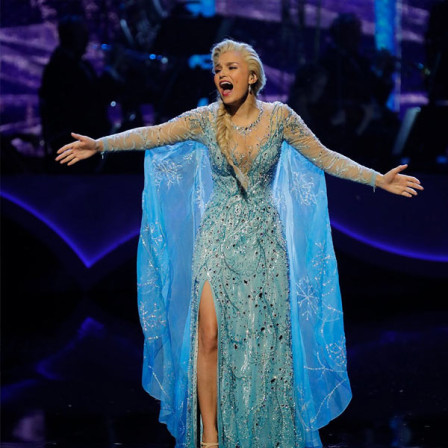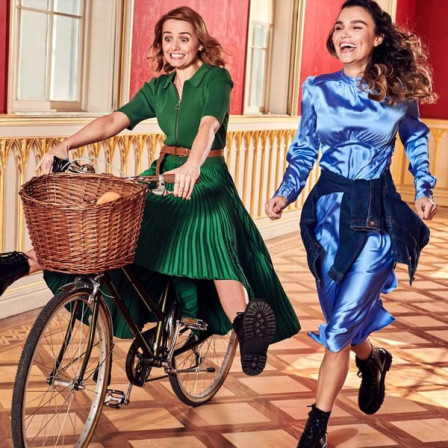 FREQUENTLY ASKED QUESTIONS ABOUT FROZEN
Where and when can I see FROZEN?
Performances begin at the newly-renovated Theatre Royal Drury Lane from 27 August 2021. It's a grand "can't miss it" building 5 minutes walk from Covent Garden Station.
Who is FROZEN for?
YOU and everyone you know who's old enough to sing a few lines of "Let it Go".
Is there a dress code?
Dress comfortably and as you would for any public space OR show up dressed as one of the characters, if the NYC crowd is anything to go by, lots of people will. I'd go as Olaf if I could carry it off!
Fun facts about FROZEN
The films' seven or so songs have been increased to nearly 25.
The original full-body costume used to represent the reindeer Sven, had a ballet dancer inside holding stilts in his hands and walking on tiptoe. It was so strenuous that a second ballet dancer had to be hired to play it at some performances to allow the main Sven to rest.