The critically acclaimed production of TINA – THE TINA TURNER MUSICAL is based on the life of the legendary artist. It's produced in association with Tina Turner herself, received its 2018 world premiere in London and broke all Box Office records at the Aldwych. Now there's a new cast, we have some stunning production images to inspire you, and the show is extending booking until 15th January 2023.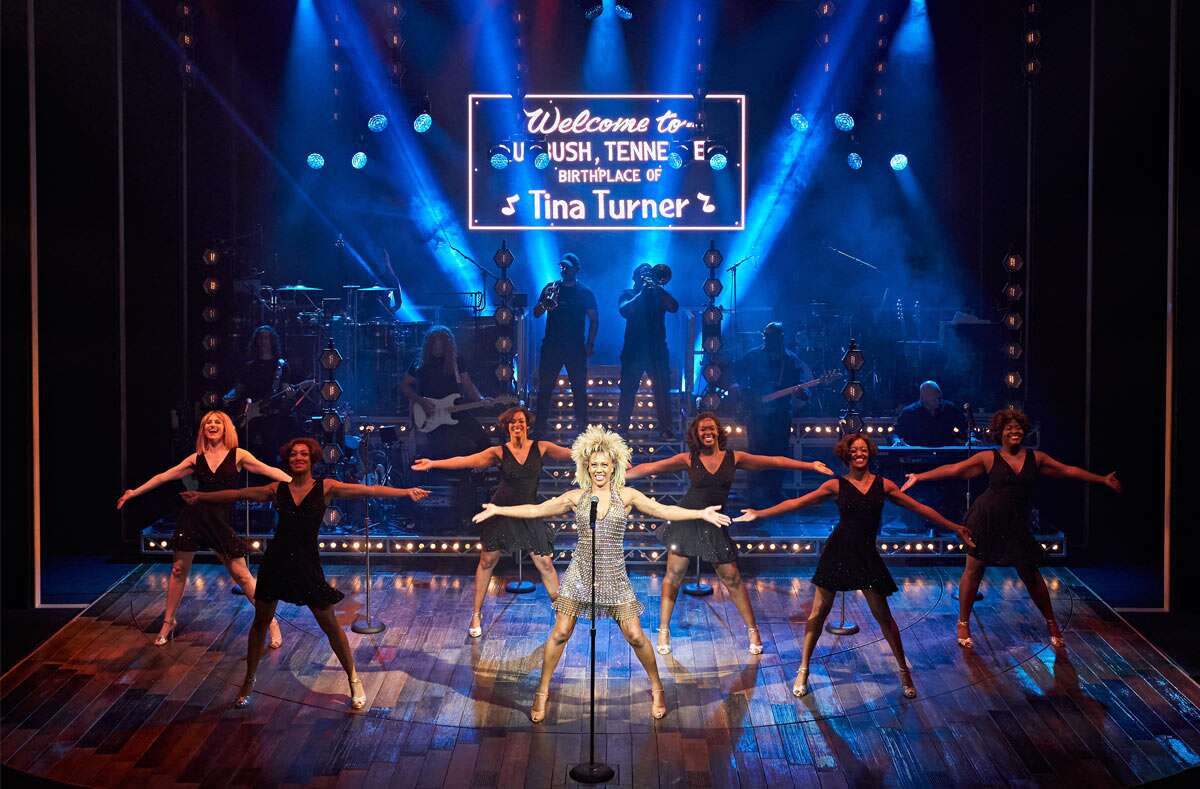 Elesha Paul Moses (Tina Turner) and Company, photo by Manuel Harlan
Who's involved in Tina – The Tina Turner Musical?
Discover the heart and soul behind the Queen of Rock 'n' Roll, a mega-set to the pulse-pounding soundtrack of her best-loved hits. This is Tina Turner's triumphant story, revealed live on stage in an exhilarating celebration of the woman who dared to dream, break barriers, and conquer the music world against all the odds. She's a legend, and so is this epic show. Here's the new cast:
Aisha Jawando and new cast member Elesha Paul Moses now share the role of Tina
Caleb Roberts joins to play Ike
Paula Kay plays Tina's mother Zelma Bullock
Charis Alexandra playsTina's sister Alline Bullock
George Jennings plays Tina's Manager Roger Davies
Irene Myrtle Forrester plays Tina's Grandmother
Kelly Hampson plays Ike and Tina's manager Rhonda Graam
Gregory Haney plays Tina's father Richard Bullock
Cordell Mosteller plays Tina's first love Raymond Hill
Chris Grahamson plays Record Producer Phil Spector and Lyricist Terry Britten
Joseph Richardson plays record company Marketing Manager Erwin Bach
Ensemble members are Megan Armstrong and Vanessa Dumatey, Thomas Sutcliffe who plays Carpenter, Turrell Barrett-Wallace who plays Tina's son Ronnie and Joey James plays Tina's son Craig, the Ikettes are played by Karis Anderson, Marie Finlayson and Natorii Illidge and swingsare Lauren Allan, Richard Appiah-Sarpong, Joshua Da Costa, Miles Anthony Daley, Amber Sylvia Edwards, Livvy Evans, Imogen Rose Hart, Jaz Robinson, Brad Veitch, Saran Webb and Samuel J Weir
The children's cast from 25th July 2022 comprises Isabella Francis, nine years old from Bromley, Tia Roche, twelve years old from Bedfordshire and Maya Parks, eleven years old from Bromley, who share the role of Young Anna Mae; Cece Somolu, ten years old from Richmond, Kizzy Murrell, eleven years old from Surrey and Eden Butcher, ten years old from Barking, share the role of Young Alline; Spencer Salami, nine years old from Lambeth, Jhobe Duncan, nine years old from Waltham Forest, and Cohen March, eight years old from Lambeth, share the role of Young Craig.
Directed by Phyllida Lloyd and written by Pulitzer Prize-winner Katori Hall with Frank Ketelaar and Kees Prins
Choreographed by Anthony van Laast, with set and costume designs by Mark Thompson, musical supervision by Nicholas Skilbeck, lighting by Bruno Poet, sound by Nevin Steinberg, projection design by Jeff Sugg and orchestrations by Ethan Popp
TINA – THE TINA TURNER MUSICAL is produced in the West End by Stage Entertainment, Joop van den Ende and Tali Pelman, in association with Tina Turner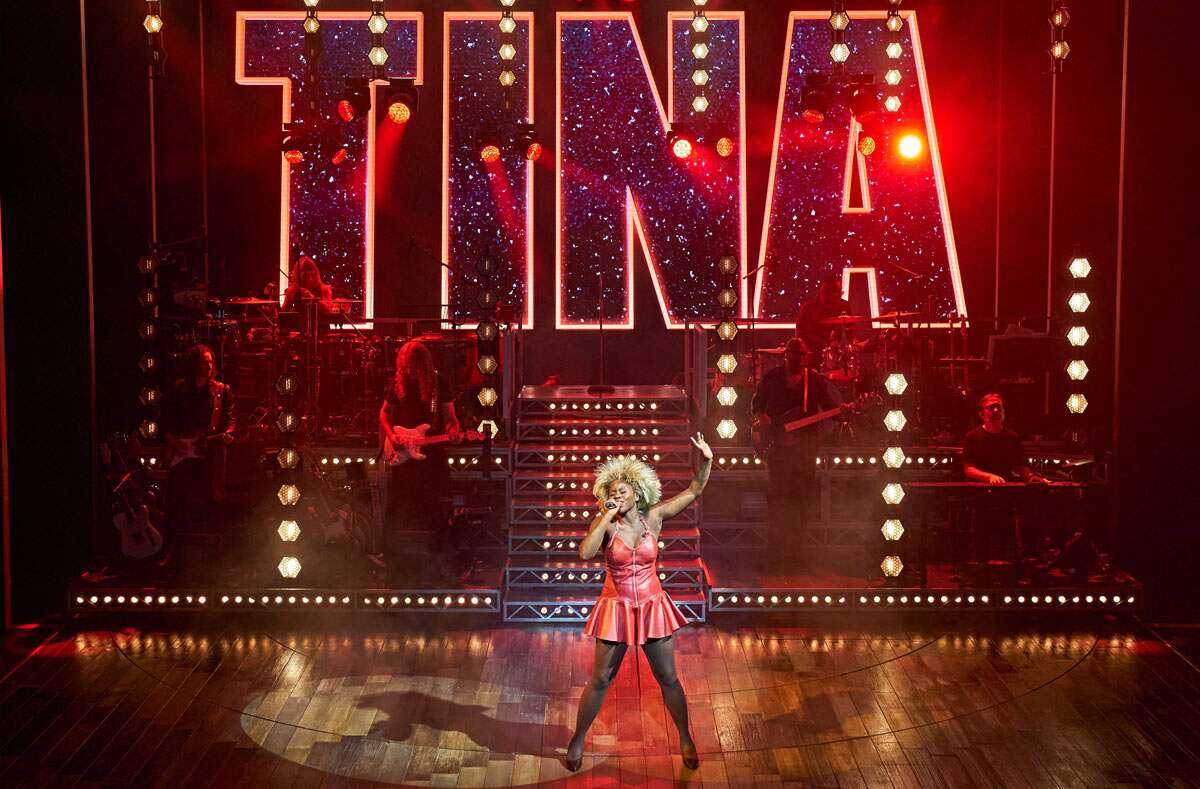 Aisha Jawando (Tina Turner), photo by Manuel Harlan
Buy Tina – The Tina Turner Musical Tickets
Buy cheap Tina – The Tina Turner Musical tickets online via our site for exceptional service. Pick great views using our Aldwych Theatre seating plan. Show your etickets at the door on the day. Job done!
About the Aldwych Theatre
On 15th December 1960 it was announced that the Royal Shakespeare Company, then headquartered in Stratford Upon Avon, would make the Aldwych Theatre its London base in for three years. In fact they stayed there for more than two decades. Past shows at the Aldwych Theatre include Beautiful: the Carole King Musical, Stephen Ward, Top Hat, and Dirty Dancing.