Garrick Theatre
2 Charing Cross Road, London, WC2H 0HH GB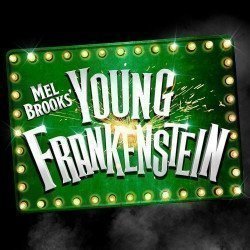 Young Frankenstein
Tickets
Garrick Theatre
Booking until: Saturday, 29 September 2018
Was £49.50 Now £17.50
Book

tickets
Performance Times
Mon
Tue
Wed
Thu
Fri
Sat
Sun
14:30
14:30
19:30
19:30
19:30
19:30
19:30
19:30
Age restrictions
Parental guidence recommended.
Booking from:
Sunday, 1 October 2017
Booking until:
Saturday, 29 September 2018
It's a laugh a minute. Some of the jokes from the original 1974 smash hit film are really, really bad... but in a good way. The characters are hilarious, and the plot is ridiculous. Mel Brooks' marvellous Young Frankenstein opens for its pre-West End season at the Newcastle Theatre Royal in late summer 2017, in preparation for its grand theatreland opening later the same year.
Young Frankenstein – The story
This fabulous stage show is inspired by the Oscar-nominated film, co-written with Thomas Meehan, who actually wrote the book for the musical stage adaptation in 2007.
When the famous medical lecturer Dr. Frederick Frankenstein, played by Gene Wilder in the film, finds out he's due to inherit his eccentric grandad's Transylvanian estate, he can't resist trying to reproduce the evil man's hideous experiments. His ancestor's servant Igor, brilliantly played by Marty Feldman in the movie, is still in residence. So is the lovely assistant Inga and the terrifying Frau Blücher. Once he's made a monster of his own, new complications arise thanks to his fiancee, who arrives in Transylvania out of the blue...
The show is produced by Mel Brooks, Michael Harrison, Fiery Angel and Hani Farsi, and the brilliant Broadway director and choreographer Susan Stroman is also involved. The all-singing, all-dancing new production is already being eagerly awaited. Watch this space to find out more about the cast when it's announced.
Young Frankenstein tickets – Laugh yourself silly
Want premium, full price or discount Young Frankenstein tickets? We always have great availability and you'll enjoy excellent value for money on the complete range of ticket types and seats, from low cost to the finest seats in the house.
We have a great selection of cheap Young Frankenstein tickets. We can help you save up to 70% on Young Frankenstein tickets! If you're looking for discount theatre tickets have a look below for our latest offers for Young Frankenstein at the Garrick Theatre.
1
Was £49.50
Now £25.00

-49%

Valid Mon - Fri until 30 May 2018.
2
Was £74.50
Now £45.00

-40%

Valid Mon - Fri until 30 May 2018.
3
Was £64.50
Now £35.00

-46%

Valid Mon - Fri until 30 May 2018.
4
Was £49.50
Now £17.50

-65%

Valid Mon-Thu from 26 Feb - 31 Mar 2018.
Press Reviews
An evening of gloriously impure fun The Guardian
Bodice-bustingly bawdy Daily Mail
This is a wonderful night out, frequently reaching that all too rare comic plateau where it becomes literally impossible to stop laughing What's On Stage
A comic tour-de-force for the entire cast London Theatre
Hadley Fraser is wild-eyed and tirelessly exuberant as Frankenstein Evening Standard
Monster of a show that promises howls of laughter The Times
Customer Reviews
What to expect:
Acting:
Music:
Costumes:
Story:
Lighting:
Recommended for:
Anyone:
Families:
Teenagers:
Couples:
Theatregoers:
based on 42 reviews
Hilarious
We loved it!!! Really hilarious!
Sabine London Box Office customer
Funny, witty, simply ace
I giggled from start to finish. Great show tgat had the audience tittering along. Definitely worth a watch
Melissa London Box Office customer
Very funny
Lorraine London Box Office customer
Great entertainent
Roberta London Box Office customer
Fabulous
The show was funny, thrilling with a great story. Would recommend for older children and theatre lovers.
Mandy London Box Office customer
laghed from start to finish
Great performances - from all the actor and actresses, fantastic sets and backdrops, clever design, a brilliant story(very much like the film) all the cast looked like they really enjoyed performing....
Janis London Box Office customer
Funtastic
Hilarious, stellar performance from entire cast. Beautiful costumes, great set and lighting. Would see it again if it tours to Australia!
Meleisha London Box Office customer
So much more than I expected, great fun!
Celine London Box Office customer
Laugh a minute
Fantastic night of comedy.
Mark London Box Office customer
Loved the film, the show a bit less so
A bit Ho-hum for me although the 'putting on the Ritz' section is wonderful and Leslie Joseph was fun and the rest of the cast gave it the beans...the show probably compares unfavourably with the Book of Mormon which we'd watched the week beforehand. The seats were bang in the centre toward the back but the low hanging ceiling made you feel like you were missing half the upper set design, something that we should have been told before booking tbh. The couple behind us were having the same conversation too so it wasnt just us Sorry Mel, one of my faves turned out a bit 6/10
neil London Box Office customer
Great Fun
Mark London Box Office customer
Original, very funny.
Adult humour and innuendo but funny. Very well produced and acted. Good comedy value
Julia London Box Office customer
not to be missed
This show has all the elements of the 1974 film and more. Excellant casting and performances. Well worth the visit
Ann London Box Office customer
Hilarious!!!
Any fan of Mel Brooks will certainly enjoy this show. Come to think of it, anyone looking for a good laugh should watch this show. Really well done; cracked me up.
Naji London Box Office customer
Frankensteen is Tremendous
The genius of Mel brooks brought to the stage in an outstanding musical production great performances from the cast and a standing ovation at the end must see production for fans of comedy and all those wanting to see a good show
andrew London Box Office customer
Hilarious entertainment
Familiar yet surprising, exceeded expectations. Deserves a standing ovation.
Hugh London Box Office customer
Great Show, catch it while you can
Very enjoyable show, based on the classic film. Great acting and lots of laughs. Highly recommended.
Karl London Box Office customer
Excellent
david London Box Office customer
Inspired
Kenneth London Box Office customer
Great laughs!
The show was superb. Great sets and costumes and fabulous comedy. My husband and I truly enjoyed it!
Melissa London Box Office customer
excellent show, very funny and the songs are great - almost as good as the movie.
Peter London Box Office customer
a must see for a fun packed afternoon
Marialessandra London Box Office customer
Talented cast
We loved the comedy, music and dancing of a very talented group of actors. We had a very enjoyable night and loved the pyrotechnics when bringing the monster alive. Thanks
Karla London Box Office customer
Hilarious!!!
I don't think I have ever laughed so much at a theatre production. Great performances from all the cast. I especially enjoyed Ross Noble's 'Igor', comedic timing at it's best.
Donna London Box Office customer
Fantastic show
Really funny great evening standing ovation
Chris London Box Office customer
Great show!
Not to be missed.
GUIDO London Box Office customer
Pure genius
Andrew London Box Office customer
Fabulous!
I cannot imagine time better spent! What a fabulous fun evening in every respect.
Duncan London Box Office customer
fantastic
a great adaptation of the film. the casting was excellent and the songs were brilliant.the show was very funny from start to finish and at times my laughter lasted minutes. i would see it again and i have recommended the show to friends and some have actually bought tickets on my recommendation
melanie London Box Office customer
Insanely funny.
The musical only slightly differs in parts from the film, so the die-hard fans of the film might wonder why, but take no notice of that. You're watching a Mel Brooks production, so be honoured and feast on it. The sets, the props, the pyrotechnics all make up the atmosphere for the Frankenstein's monster story. The acting and singing is faultless and you'll be sniggering throughout the show. Thank you Mel for bringing the musical back to life!
Vivienne London Box Office customer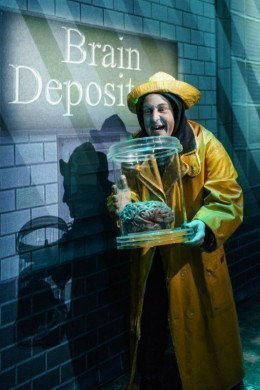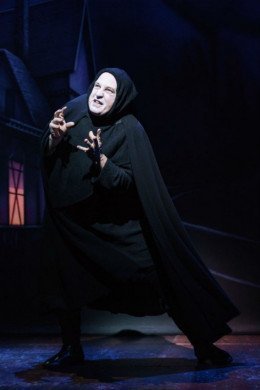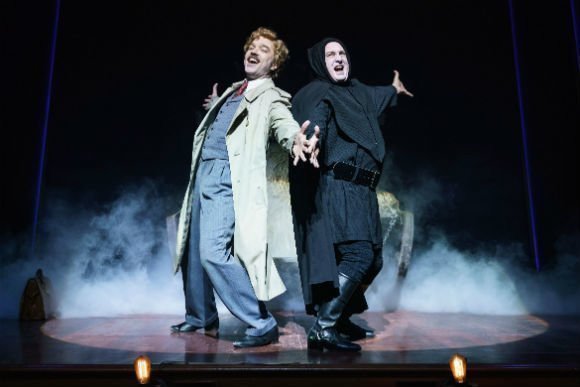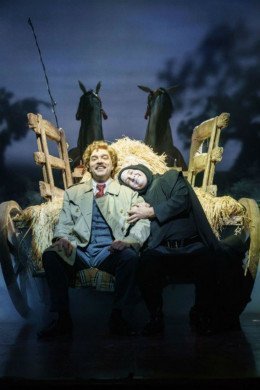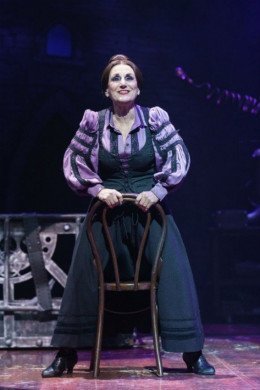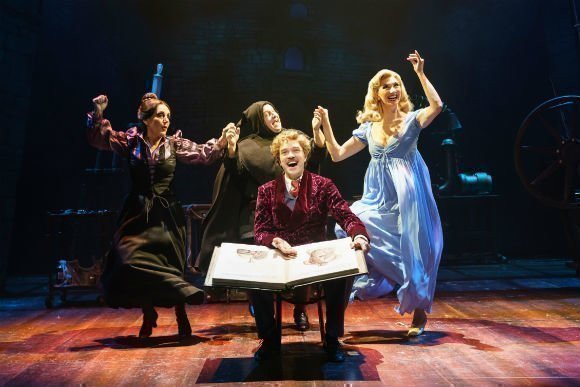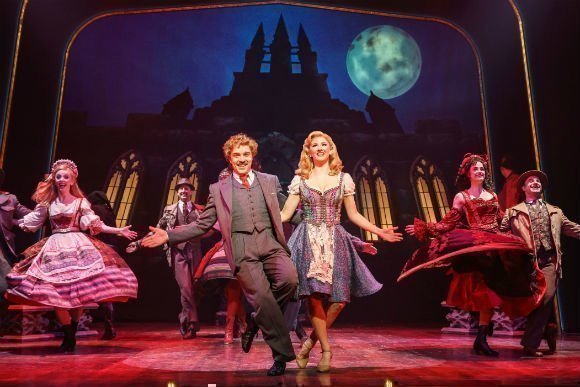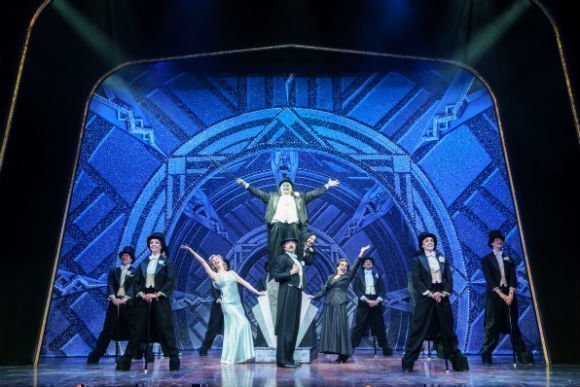 09 Feb 2017 in New Shows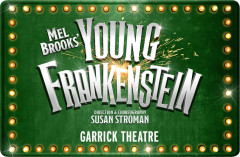 I'm very excited! It's just been announced that Mel Brooks' YOUNG FRANKENSTEIN - described today as "the new comedy musical based on the Oscar-nominated smash hit movie" - will open in the West End on Thursday 28 September at the Garrick Theatre.
Read more
Use the search box at the top left of this page to search for Young Frankenstein tickets availability.
Quick Facts
Largest Ticket Inventory in the West End
Real time seat availability
Your booking is processed directly into the box office reservation system
Collect your tickets from the theatre for free or get them posted to your address.

Theatre Address
Garrick Theatre
2 Charing Cross Road, London, WC2H 0HH GB
Facilities
Air conditioned
Bar
Disabled toilets
Infrared hearing loop
Member of Q-Park scheme
Toilets
Wheelchair/scooter access
Theatre Info
Capacity: 650
Year built: 1889
Next Performances