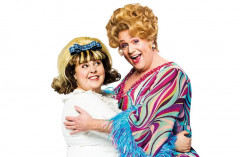 Producers have just released a punchy little video in which West End musical theatre superstar Michael Ball looks very excited to announce that the latest opening date for the much anticipated revival of feel-good, hit show HAIRSPRAY at The Coliseum Theatre will be June 22nd.
Michael Ball Has a HAIRSPRAY Date for You
And no wonder he's excited. The new opening night, he reveals, is in the same week as his birthday! Not only that but the poor cast, who have seen several opening nights announced and then cancelled due to Covid restrictions may be in luck this time. For June 22nd is also the date when the prime minister has announced that the final Covid restrictions will be lifted (provided the preceding stages of our escape have gone to plan).
We're in luck too. It will be wonderful to be packed into a grand West End theatre, (with no social distancing or our wretched masks needed after the first month) to watch a truly hilarious show that is packed with loveable characters and infectiously catchy tunes, which even manages a little social commentary.
What's the plot of HAIRSPRAY?
Our heroine is school girl Tracey Turnblad. She has a plus size figure as does her hilarious, overbearing but loving mother Edna – who is always played by a man (on this occasion Michael Ball). They live in an impoverished part of Baltimore in the early 1960s and Tracey life choices would seem limited but she's set her heart on dancing in the studio audience of a TV variety show. Everything about it is smart and preppy and the very last person the producers are likely to pick is the rotund, Tracy. But she's determined to succeed and, once Ma's on board, no jealous rivals, no authority figure, not even racial segregation issues can stop her winning success and Hairspray's own handsome prince.
Are there any well known songs in HAIRSPRAY?
Not particularly if you're not into musicals . If you are, you'll know the show and its music has quickly become a modern classic with the 1950s and 60's pastiche songs that make it so infectiously fun.
Who are the HAIRSPRAY stars and creative team?
Exactly who's still in this production after its many false starts isn't entirely clear. Certainly the only members of the original cast we can guarantee are still involved are the two who appear on the recent announcement video.
That's West End star Michael Ball who plays the show's sharp tonged, quick witted mother, Edna (a role he's played before to great critical acclaim when the Broadway production first came to London) and Marisha Wallace, who plays the R&B star, record producer and TV host, Motormouth Maybelle. Everyone else originally attached to the revival has been quietly dropped from pre-show promotion, including the popular satirist, Paul Merton who was to star opposite Michael Ball as Edna's husband. Presumably he's no longer available.
Expect announcements soon about new stars and cast members for London.
The casting department must be working flat out right now. Not only must they find high profile performers for the West End revival but the producers have also announced a UK tour which will require an entire second cast who'll attract audiences to the show.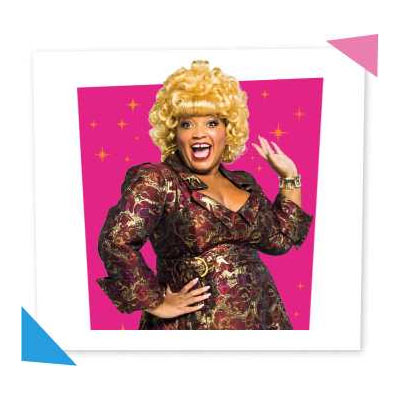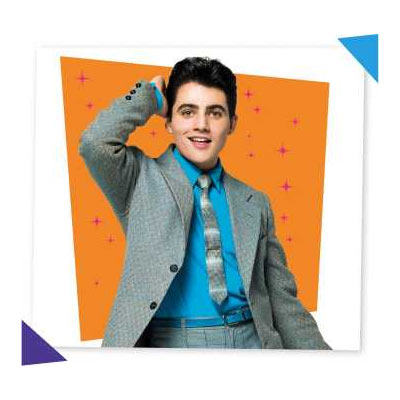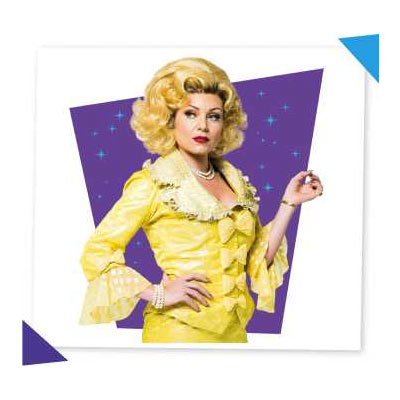 Frequently asked questions about HAIRSPRAY
Where and when can I see HAIRSPRAY?
Hairspray will begin performances at the London Coliseum on June 22, more than a year later than originally planned, and are scheduled until September 29. For the first four weeks the venue will present the show in a socially-distanced auditorium.
The London Coliseum is a vast landmark building on St Martin's Lane two minutes' walk away from transport hubs at Leicester Square and Charing Cross.
Who is HAIRSPRAY for?
This hilarious, tuneful family show will please anyone who's old enough to brush their own hair!
Is there a dress code?
No, dress comfortably and as you would for any public space.
Quick facts about HAIRSPRAY
Giving audiences a wonderful time also allows HAIRSPRAY to pose some interesting questions that are as pertinent today as they were in the 1960's, and at the turn of our century when the musical was conceived. This beloved show asks - Why can't black and white teenagers dance on television together? Why can't, as Tracy Turnblad says, "a girl who looks like me" win the love of Baltimore's heartthrob? And, why can't a leading lady (Tracy's mother, Edna Turnblad) be played by a man?