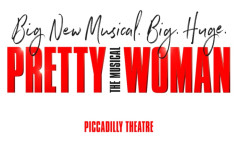 PRETTY WOMAN, the recent Broadway musical, based on the iconic 1990 film, returns to the Piccadilly Theatre from June 21st and it's undeniably a good, undemanding night out, especially for those old enough to feel a nostalgia for the original movie, via which, most of us first noticed Julia Roberts. She is at her most vivacious in it and there was so much sizzling sexual chemistry between her and Richard Gere that it was possible to ignore how inappropriate a subject the call girl / client relationship is for a romantic comedy.
There's plenty to distract you in the glossy stage show too. No Gere and Roberts of course but if you sit back and allow the improbable Cinderella plot, the 90s fashion, the sets and the songs to work their magic there's no need to think too deeply about the dated ethos behind it all. My advice is to enjoy it as a guilty pleasure!
What's the plot of PRETTY WOMAN - THE MUSICAL?
Edward, a ruthless, successful and wealthy business man hires Vivien a high-class prostitute to accompany him out in public as a pretend girlfriend. Over the seven days of this arrangement they bond, and both bend a little to fall in love and become better people. There's also a slender, newly enhanced gay subplot about a hotel manager and a bell boy.
Are there any well known songs in PRETTY WOMAN - THE MUSICAL?
I used to play the film soundtrack a lot, so it's something of a disappointment that the songs, by various pop artists of the time, haven't made it to the stage show. But it does have a raft of new songs and any new musical that risks original compositions rather than existing juke box material is to be applauded.
They're all a little bland but they are by pop star Bryan Adams (with Jim Vallance) so if his ubiquitous Everything I do, I do it for you is to you taste you're likely to have a great time.
You do get to hear the Roy Orbison's title song but it's tacked on to the end and with little context – presumably due to copyright reasons.
Who are PRETTY WOMAN - THE MUSICAL's stars and creative team?
Olivier Nominated Actress & Winner of the BBC Voice of Musical Theatre, Aimie Atkinson is currently playing Vivian. She is most known for her portrayal of Katherine Howard in the original cast of Six The Musical.
Danny Mac, a former drama school pupil of mine and star of tv's Hollyoaks and Strictly Come Dancing plays Edward. In recent years he's established himself as a reliable leading man for West End and touring musicals including in White Christmas at the Dominion, On the Town at Regent's Park and recently in the touring production of Sunset Boulevard which was live streamed from the Curve, Leicester during lock down.
The original movie writer JF Lawton and the film's director Garry Marshall have cut and pasted the screen play into theatrical form, removing anything slightly risqué and adding a few nods towards the sexual politics of today.
It's directed by Broadway big-hitter, the twice Tony Award nominated Jerry Mitchell. His past credits include the original productions of Dirty Rotten Scoundrels, Legally Blonde and Kinky Boots.
What do LONDON BOX OFFICE customers say about PRETTY WOMAN - THE MUSICAL?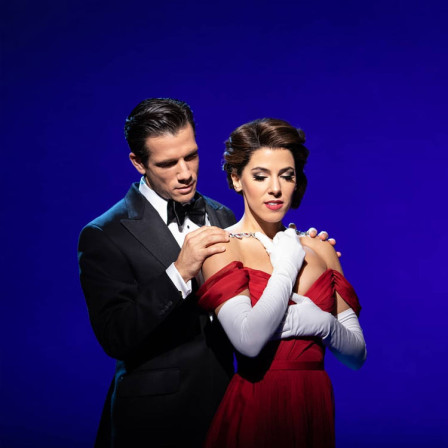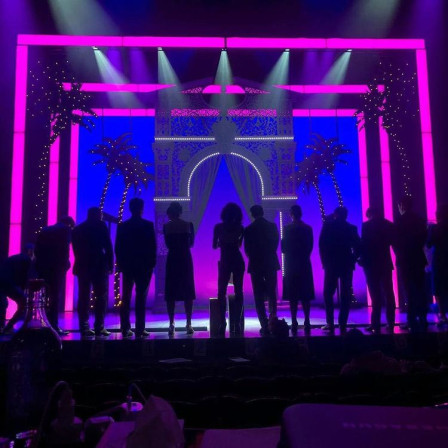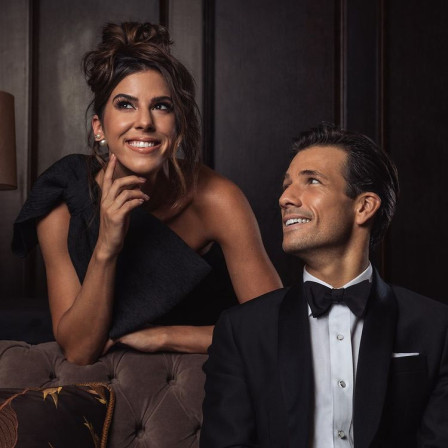 Frequently asked questions about PRETTY WOMAN - THE MUSICAL
Where and when can I see PRETTY WOMAN - THE MUSICAL?
Performances resume on June 21st at Piccadilly Theatre, 16 Denman Street,
Soho, London, W1D 7DY.
As you might expect the venue is very near Piccadilly Circus and its tube station. It's a block or so off of Shaftsbury Avenue but the side street is easy to find.
Who is PRETTY WOMAN - THE MUSICAL for?
There's little in the show to appeal to younger children beyond the glitter of it all but anyone old enough to be dating will have a good time, in fact it's a perfect show for date nights.
Is there a dress code?
No, dress comfortably and as you would for any public space.
Fun facts about PRETTY WOMAN - THE MUSICAL
In previews the musical broke Broadway box office records before its official opening. Alas harsh reviews slowed this momentum and the show closed after 27 previews and 420 regular performances. However the production went on to be successful revived in Hamburg, here in London and on a U.S. tour.
On July 9, 2019 Wesley Orbison and Alex Orbison joined the cast on stage to perform "Oh, Pretty Woman" to celebrate the 55th anniversary of the song's release and to pay tribute to their late father Roy Orbison.