As the brisk autumn air sweeps through the bustling streets of London, a unique sense of magic and excitement envelops the city. Before the arrival of Christmas, November brings with it a new month of shows opening in the West End.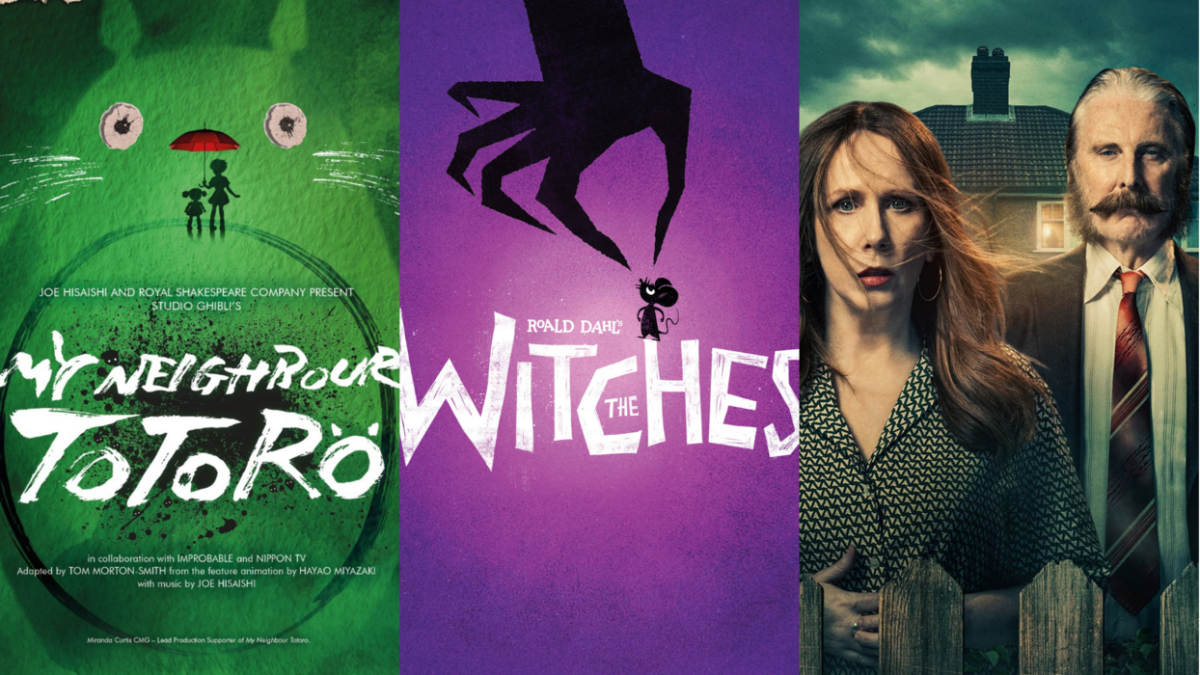 My Neighbour Totoro, The Witches and Enfield Haunting artwork.
From multi-award winning production MY NEIGHBOUR TOTORO making a well-deserved return to the Barbican Theatre, the return of ELF THE MUSICAL, to the arrival of a new musical adaptation of a Roald Dahl classic - there's so much on offer in London Theatres in November. We've got a list of just nine of the must-see shows that promise to make your November in London an unforgettable experience.
Elf The Musical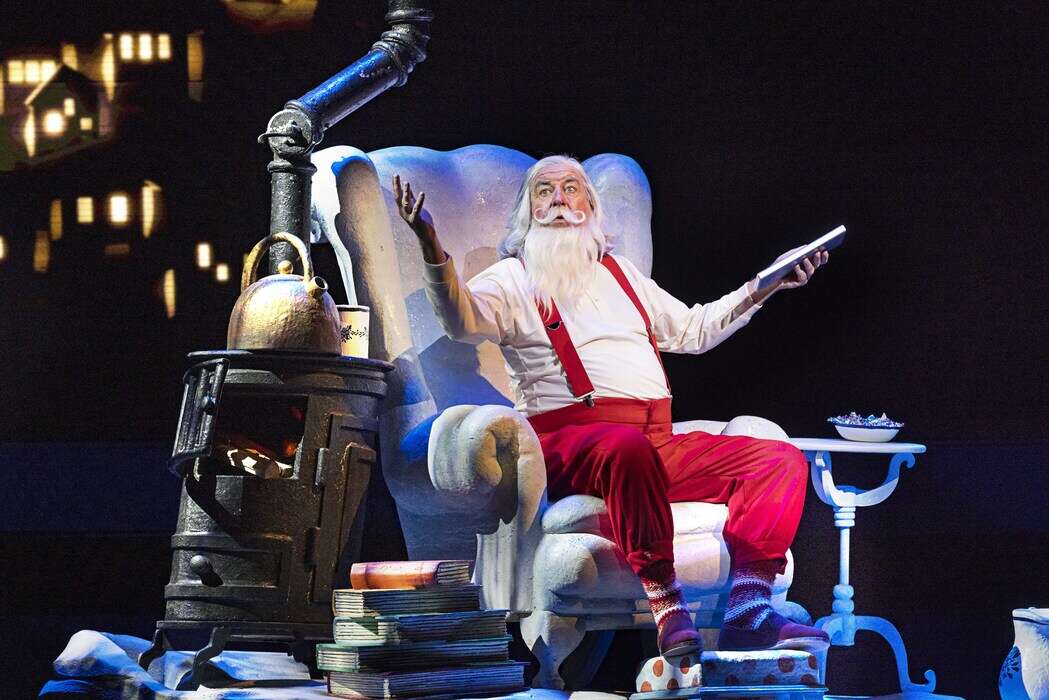 Nicholas Pound as Santa in ELF The Musical. Credit: Mark Senior
The festive smash-hit ELF THE MUSICAL returns to London's Dominion Theatre for a strictly limited 8-week season. Based on one of the nation's favourite seasonal films starring Will Ferrell, put this brilliant stage adaptation on your Christmas list! ELF THE MUSICAL tells the funny and charming tale of Buddy who grows up in the North Pole after accidentally crawling into Santa's sack one Christmas Eve. Now older, Buddy realises he's not like the other elves and goes on an adventure to New York to find his birth father and discover who he really is. This will make a brilliant treat for the family before Christmas!
Peter Pan Goes Wrong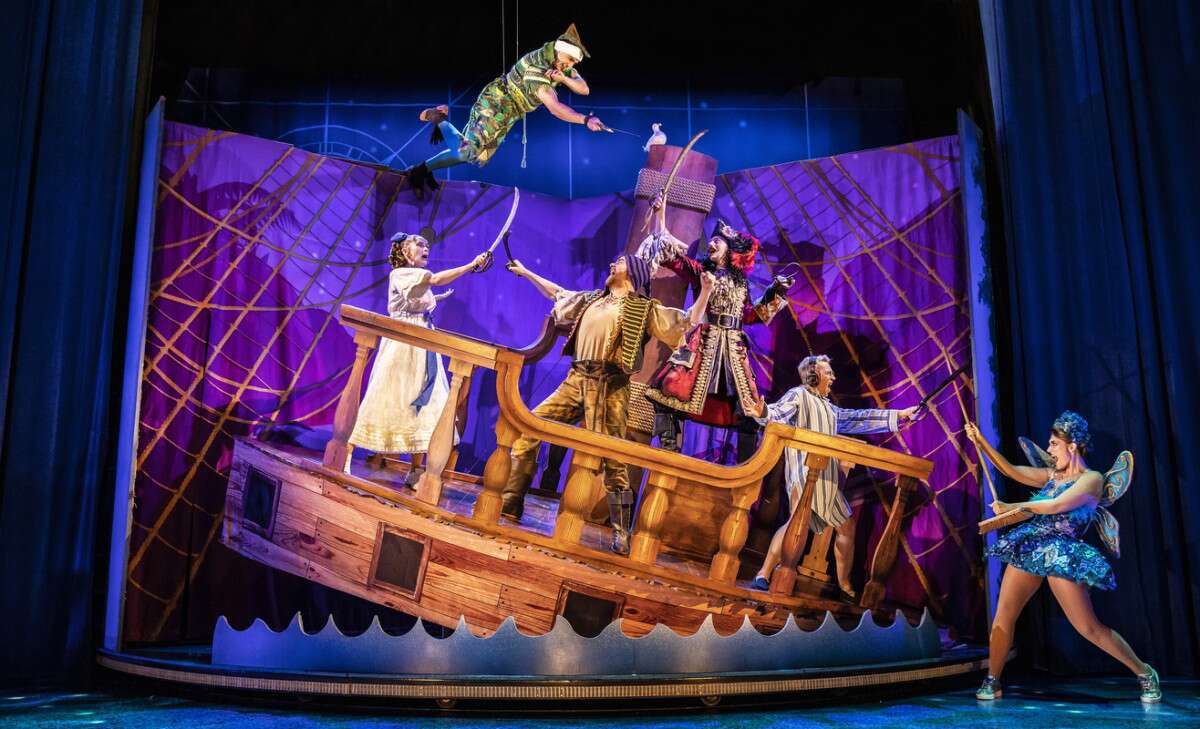 Peter Pan Goes Wrong current UK tour production. Credit: Pamela Raith
Creators of the multi award-winning, The Play That Goes Wrong, Mischief Theatre are bringing another unforgettable production to London's West End for a limited time only. The Cornley Drama Society is back again to put on another show, this time it's their take on J.M. Barrie's much-loved tale in PETER PAN GOES WRONG. Mischief Theatre has a unique brand and they deliver just that with this production! It's side-splittingly funny and brilliantly put together.
My Neighbour Totoro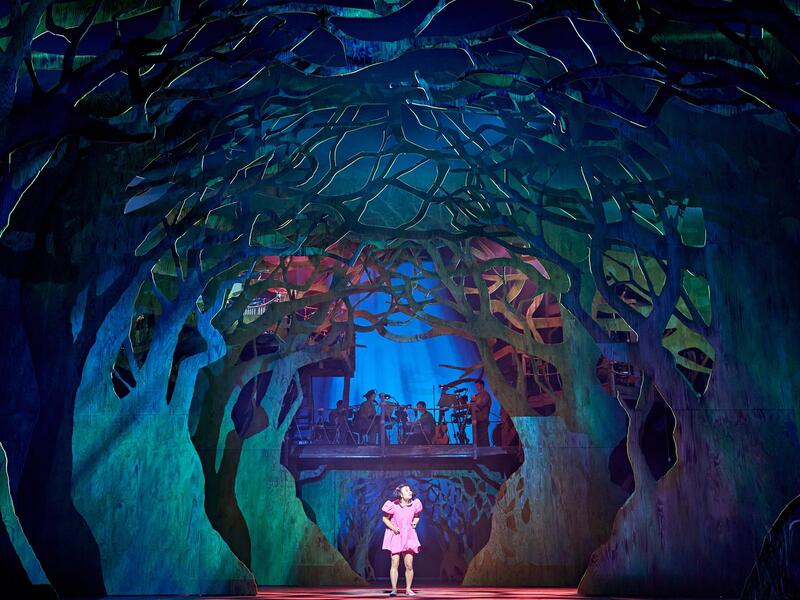 My Neighbour Totoro production image. Credit: Manuel Harlan
The winner of five WhatOnStage Awards and nominated for an incredible nine Olivier Awards, MY NEIGHBOUR TOTORO is making a return to the Barbican Theatre from 21 November. This stage adaptation of Studio Ghibli's 1988 Japanese animated fantasy film that centres around Mei and Satsuki's discovery of a giant rabbit-like creature when they move to be closer to their mother who is in the hospital is not to be missed! It's everything you want a great musical to be - awe-inspiring, unforgettable and dazzling!
The Enfield Haunting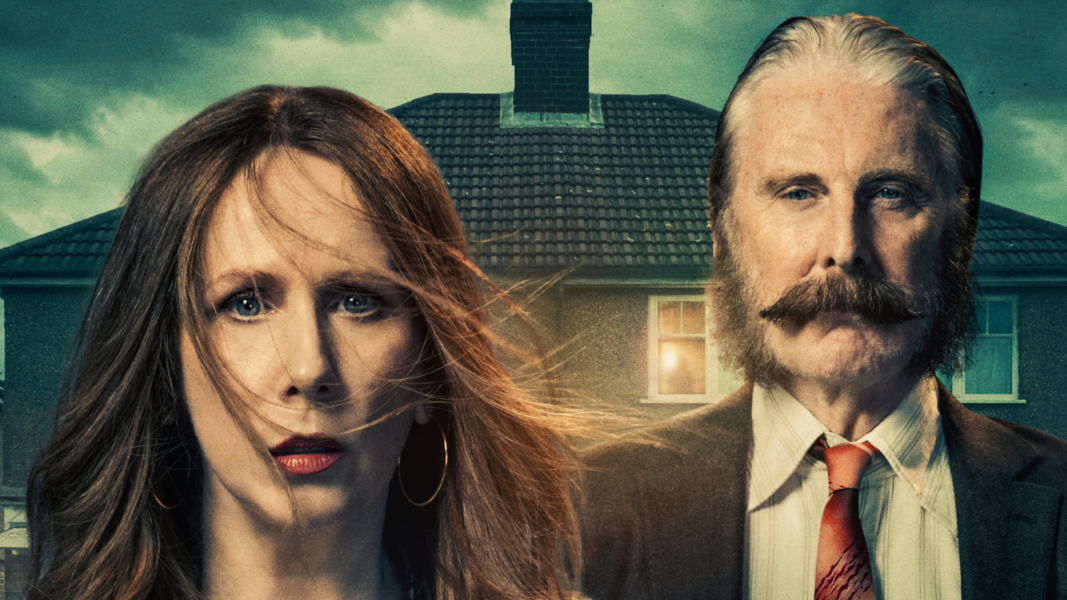 The Enfield Haunting production image
Starring Catherine Tate and David Threlfall, two of the UK's best actors bring to life the events within an Enfield council house that gripped the country's tabloids in the late 1970s. THE ENFIELD HAUNTING portrays the true story of what happened when a dedicated single mother attempted to protect her three children from something that is incomprehensible and deeply disturbing but also is heading towards a terrifying conclusion. This exciting new play heads to the Ambassadors Theatre from 30 November for a limited season.
The Mongol Khan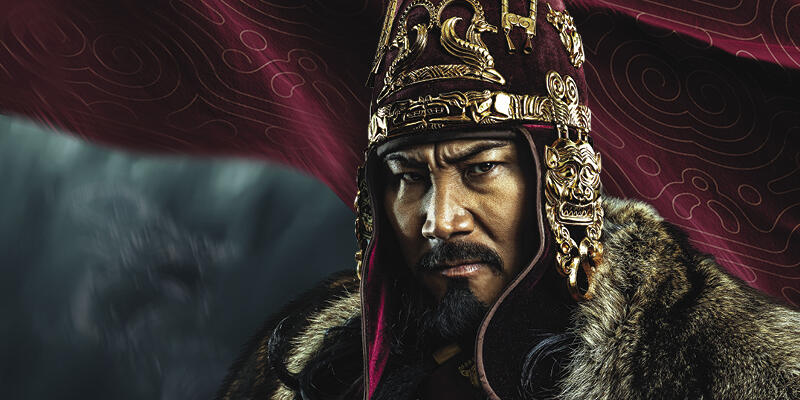 The Mongol Khan promotional image
An ensemble of over 70 performers bring THE MONGOL KHAN to life, a lavish, large-scale production that has played to sold-out audiences in Mongolia for over a year. It heads to the London Coliseum from 17 November. Based on historical events, this show explores how the Mongolian culture evolved through a gripping story. Expect a stunning original score, dance, puppetry, and elaborate sets and costumes that are inspired by the traditional nomadic culture.
Peppa Pig's Fun Day Out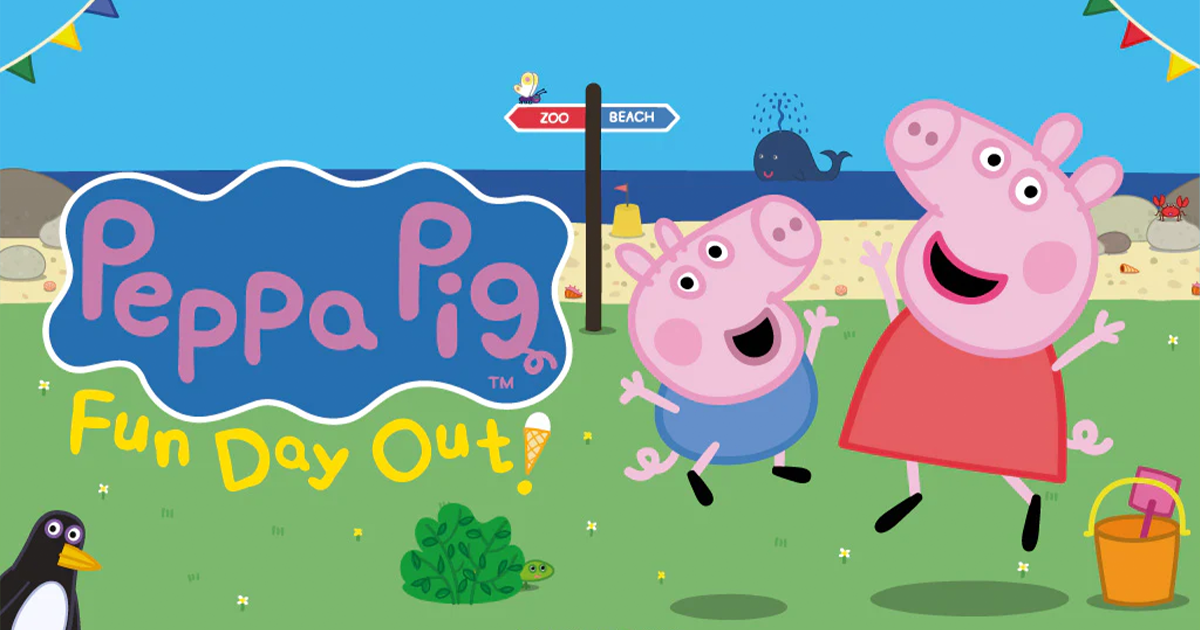 Peppa Pig's Fun Day Out promotional image
A show jam-packed with songs, dance and muddy puddles makes PEPPA PIG'S FUN DAY OUT perfect for all Peppa fans. This brand new live show is a great introduction to theatre for little ones with all of their favourite characters from the hit TV show making an appearance. Join Peppa, her family and friends as they go to the zoo and also the beach for a special party. PEPPA PIG'S FUN DAY OUT begins performances at the Theatre Royal Haymaket from 30 November.
Peppa Pig's Fun Day Out Tickets
The Witches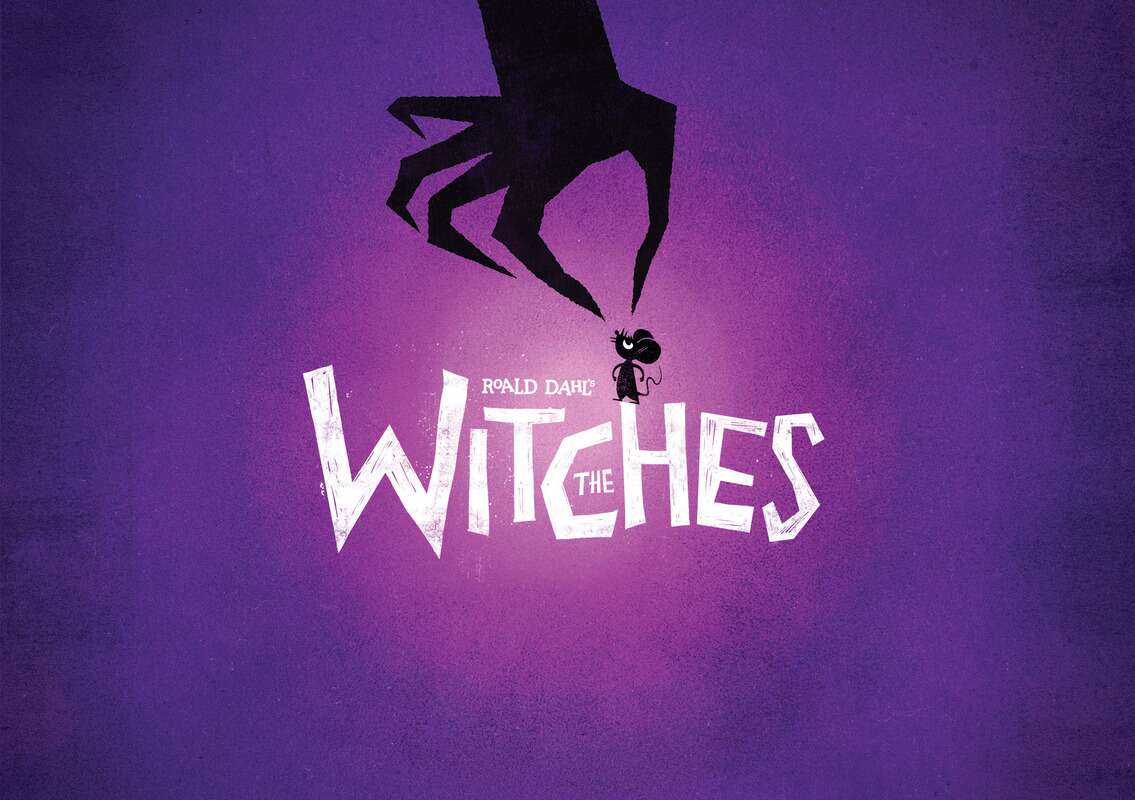 The Witches promotional image
Get your dose of a new musical in November with the arrival of THE WITCHES from the National Theatre. Roald Dahl's timeless tale about witches who plot to turn children into mice has captured the imaginations of young people for generations. This story is about a boy and his gran's plan to stop them from getting rid of all of the children in England. The National Theatre's exciting stage adaptation begins performances for a limited time from 7 November.
The Snowman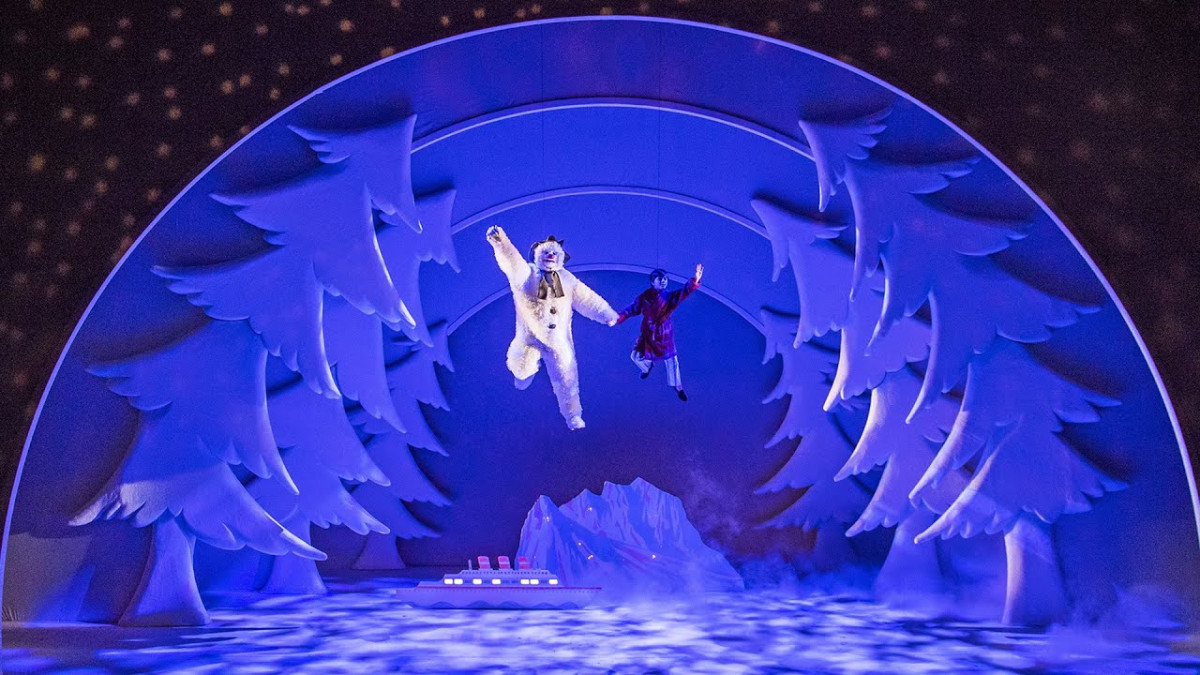 The Snowman production image.
Make sure you make a date with THE SNOWMAN this festive season. Coming to its home at the Peacock Theatre from 18 November, experience Raymond Briggs' charming book comes to life in what has been described by the Guardian as "Guaranteed to melt the heart of even the most cynical Scrooge". The production transports you on a journey with a boy and his snowman to a winter wonderland. The story will capture your heart!
So whether you want to spend your November with a dose of some early festivity from ELF THE MUSICAL or get your hands on tickets to see MY NEIGHBOUR TOTORO after missing it last year - London Theatre's have it all. So grab your tickets from London Box Office and transform your month into an unforgettable one with some marvellous theatre!