Garrick Theatre
2 Charing Cross Road, London, WC2H 0HH GB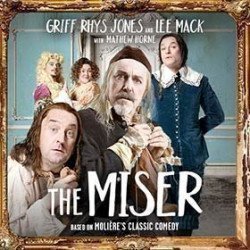 The Miser
Tickets
Garrick Theatre
Starring: Griff Rhys Jones, Lee Mack
Booking until: Saturday, 3 June 2017
Running time: 2 hours 35 minutes (One interval)
Book

tickets
Performance Times
Mon
Tue
Wed
Thu
Fri
Sat
Sun
14:30
14:30
19:30
19:30
19:30
19:30
19:30
19:30
Show Closed
This show is now closed.
Booking from:
Wednesday, 1 March 2017
Booking until:
Saturday, 3 June 2017
Running time:
2 hours 35 minutes (One interval)
Press Reviews
'Fresh, funny, farcical and splendidly silly.' WhatsonStage
'A high-octane show with a superabundance of physical comedy. I laughed a lot' Evening Standard
'The jokes are plentiful and well executed' The Times
'The Miser certainly isn't tight-fisted with the laughs. A talented ensemble of comedy titans having a laugh on stage.' Chortle
'Lee Mack is riotously funny' BritishTheatre.com
Customer Reviews
What to expect:
Acting:
Music:
Costumes:
Story:
Lighting:
Recommended for:
Anyone:
Families:
Teenagers:
Couples:
Theatregoers:
based on 37 reviews
a must see
We loved it all and laughed all the way through
Patrick London Box Office customer
Light Hearted and comical
We found this show very enjoyable with a cast of very talented actors. More light hearted than we expected. All in all it was a very good production.
Anne London Box Office customer
Must see
Great comedy show, different from anything else in the west end
John London Box Office customer
Hilarious, must see show. A laugh from start to finish.
A fair bit of swearing, so not suitable for children.
Kathleen London Box Office customer
A panto
Was really looking forward to this . It was funny but ruined a great moliere play by making it into a pantomime style production. Didn't do the play justice.
Rachel London Box Office customer
A rich vein of farce runs through The Miser
Brendon London Box Office customer
Excellent farce!
Although I thoroughly enjoyed the production, I wasn't particularly pleased to hear the crude language, it really wasn't necessary and spoilt the ambience for me. Also it was rather crude in other places which once again I found offensive.
Suzanne London Box Office customer
What a let-dow
Was expecting something along the lines of 'One man, Two Governors' and instead got a silly panto. Only Matthew Horne emerged with credit. Mack and Jones were OK but Katy Wix and Ellie White were awful.
David London Box Office customer
Actors seemed to be enjoying it.
Mildred London Box Office customer
Great acting.
Diane London Box Office customer
Amazing cast & great comedy
Go!
E London Box Office customer
very funny throughout
Didn't know what to expect but the acting was excellent and the play gave me a good laugh throughout.
Judith London Box Office customer
Must See
Excellent Show!
Greg London Box Office customer
Money & Time well spent
Colin London Box Office customer
Hilarious
Jennifer London Box Office customer
Crazy!
Bit like a panto. Lots of Adlibs. Avoid the front rows if you don't enjoy audience participation.
Chris London Box Office customer
Pointless
Poor storyline, weak jokes, very second rate. Not sure how this drivel made it to the West End. On the plus side, seeing rubbish like this makes you aporeciate the other excellent first class shows.
Lindsey London Box Office customer
Loved the show, but......
But......seating is very cramped and the view from upstairs is not the best. And some of the dialogue is very difficult to understand.
Karen London Box Office customer
A great comedy farce!
The show was excellent and played to Griff Rhys Jones strengths. It was the perfect platform for Lee Macks West end debut. Credit to Katy Wix and Matthew Horne and the rest of the cast. Thoroughly enjoyable play. Would love to see again but in better seats next time
Jane London Box Office customer
funny just isn't enough....
Fabulously funny show. The cast brought the characters to life and they looked as though they were enjoying themselves on stage. audience interaction was well placed and funny. A little but rude for younger teens but a great night out
Amanda London Box Office customer
Molliere Massacred
Do not go and see this show if you are a fan of Moliere. The poor man will be turning in his grave. His subtle, witty tragi-comedy has been inexplicably dumbed down and bears little resemblance to the original. The actors do their best but they always seem up against it with a heavily adapted script that is often lame and slapstick comedy of the most basic kind. It's as if the director has no faith in either the original play or the ability of his actors to entertain and he therefore resorts to anachronistic gags and banal interaction with the audience for cheap laughs. It's pantomime at its most puerile.
Laura London Box Office customer
Moliere meets Panto
You'll enjoy this production of The Miser if you're not expected anything highbrow. It's a good laugh. Griff Rees Jones is excellent as the miser and Lee Mack is Lee Mack.
Denise London Box Office customer
Very Funnt
Great funny show. Brilliant performances from all. Little bit rude so don't go if you are not broad minded. I loved it.
Kaye London Box Office customer
farcical in points but humorous
jill London Box Office customer
Fantastic
Really great evenings entertainment with a brilliant cast. More shows like this please!
David London Box Office customer
Great Show with brilliant cast
I found myself laughing all through this performance The chemistry of the cast is infectious
Chris London Box Office customer
Fun, lighthearted, unpredictable
Occasional bad language so not suitable for families.
Nicola London Box Office customer
Hilarious
Sunita London Box Office customer
A must see
Great performance from a talented cast!
Chris London Box Office customer
Had to sit apart from my companion because we had seats 6 and 7 also had a column/pole blocking some of my view. Felt quite let down actually.
Mark London Box Office customer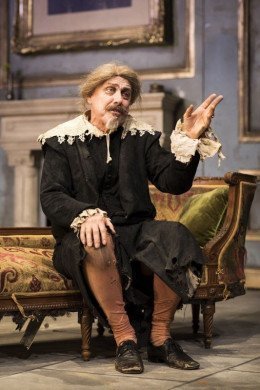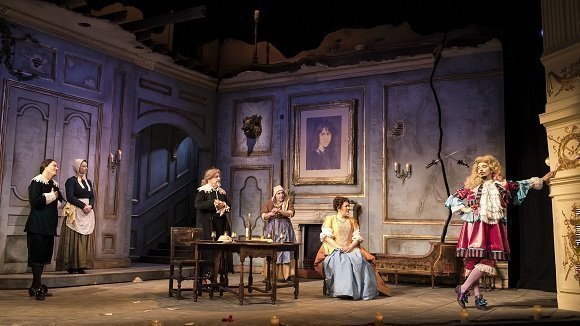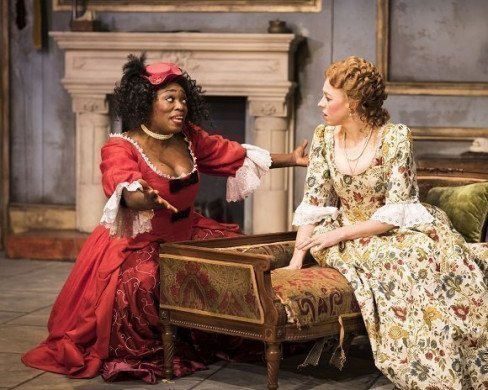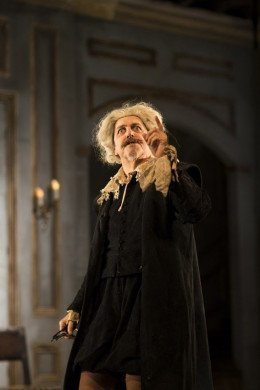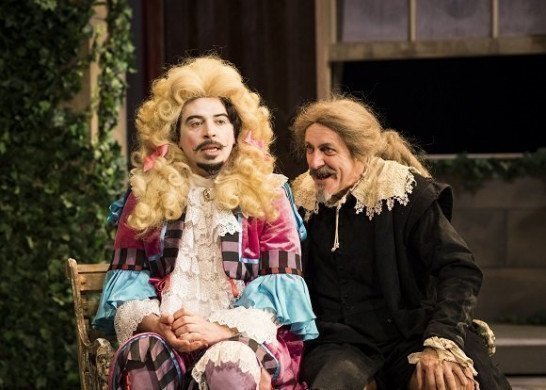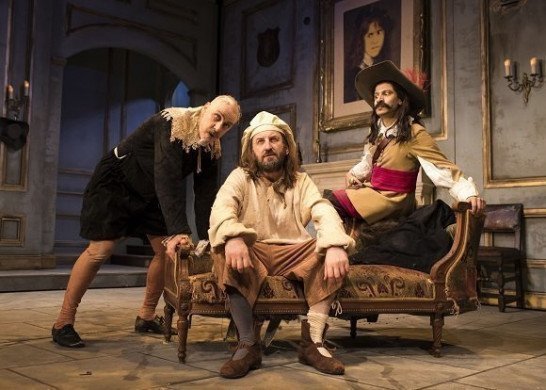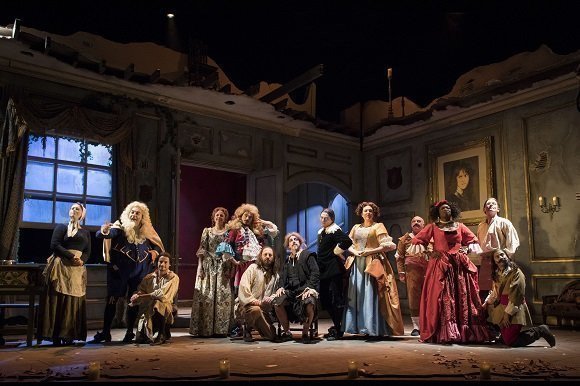 21 Mar 2017 in News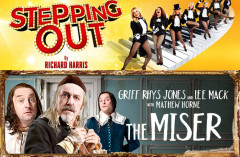 If you ask most people who work in the theatre they'll tell you they hate the system whereby shows are allocated a quality rating of 1 – 5 stars. It means audiences make a snap judgement based on the scoring and don't take time to consider the content of the review and decide for themselves whether they'll enjoy a production or not.
Read more
Use the search box at the top left of this page to search for The Miser tickets availability.
Quick Facts
Largest Ticket Inventory in the West End
Real time seat availability
Your booking is processed directly into the box office reservation system
Collect your tickets from the theatre for free or get them posted to your address.

Theatre Address
Garrick Theatre
2 Charing Cross Road, London, WC2H 0HH GB
Facilities
Air conditioned
Bar
Disabled toilets
Infrared hearing loop
Member of Q-Park scheme
Toilets
Wheelchair/scooter access
Theatre Info
Capacity: 650
Year built: 1889