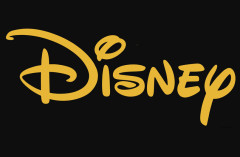 Flying carpets will be swapped for flying nannies at the Prince Edward Theatre next year when the long-running blockbuster musical ALADDIN with be replaced by the return of the long-running blockbuster musical MARY POPPINS.
Both are, of course, Disney shows based on successful movie musicals.
Although the income from the Hollywood company's stage shows is minuscule compared to that generated by their films they still bring in enough profit for the Disney corporation to take them very seriously with an entire division dedicated to creating them, then replicating the success stories in major cities around the world.
The big international hits have included musicals based on BEAUTY AND THE BEAST, THE LION KING, ALADDIN and MARY POPPINS. Currently Broadway has a stage version of FROZEN that has divided critics but which we can expect to see in London soon, and New Yorkers loved NEWSIES which was a high kicking, adrenaline pumping, dance-centric show which shows no signs of transferring here but which I think English audiences would love.
The Disney folk are always busy thinking of new ideas for film to stage musicals, some of which we hear little about, either because they're purposely kept out of the public eye as they don't quite work for a mass market or they're particularly suited to territories other than our own. For instance stage shows of both TARZAN and LITTLE MERMAID were expensive flops on Broadway but are long running hits in Asia, Russia and in selected cities across Europe.
Shrewd Disney executives are also keyed in to the very lucrative schools markets and a surprising amount of popular Disney titles are available to license in simple versions that are perfect for kids to perform yet not sophisticated enough to warrant big budget, professional productions. There are however pro-stage versions out there of films like HUNCHBACK OF NOTRE DAME and FREAKY FRIDAY both of which Disney is dithering over whether to bring to full commercial production.
So which Disney films would you like to see on stage?
From the modern era I'd like to see MOULIN with its score by the composer of WICKED, and MOUALA with songs by the author of HAMILTON.
From the classic Disney repertoire the songs for JUNGLE BOOK are some of the finest ever written for a movie musical, although perhaps it's a little close to LION KING territory.
But how about a stage show of THE ARISTOCATS? I'd love to see a West End theatre swinging with EVERYBODY WANTS TO BE A CAT!