Harold Pinter Theatre
6 Panton Street, London, SW1Y 4DN GB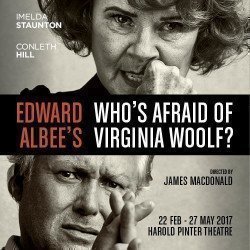 Who's Afraid of Virginia Woolf
Tickets
Harold Pinter Theatre
Starring: Imelda Staunton, Conleth Hill
Booking until: Saturday, 27 May 2017
Running time: 3 hours (One interval and a 3 minute pause after act two)
Book

tickets
Performance Times
Mon
Tue
Wed
Thu
Fri
Sat
Sun
14:30
14:30
19:30
19:30
19:30
19:30
19:30
19:30
Show Closed
This show is now closed.
Age restrictions
Recommended for 12+. Children under 5 years and babes in arms will strictly not be admitted.
Important Information
Contains strong language and adult themes.
Booking from:
Wednesday, 22 February 2017
Booking until:
Saturday, 27 May 2017
Running time:
3 hours (One interval and a 3 minute pause after act two)
Who's Afraid of Virginia Woolf was written in 1962 by the respected playwright Edward Albee. It has rarely been off the stage since, revived time and again by professional and amateur actors across Britain and the US, always fresh, always scandalous, always painfully raw. If you want to see a couple tear each other apart with nothing more than cruelly-chosen words, this one's for you.
The marvellous Imelda Staunton and Conleth Hill star as the troubled older couple in this fresh new production. It's directed by James Macdonald and runs at the stunning Harold Pinter Theatre from February 2017.
Why the title? It's a play on words from the popular Disney song, Who's Afraid of the Big Bad Wolf, from the 1933 Three Little Pigs cartoon. Martha and George repeatedly sing their version of the song throughout the play, to thoroughly disturbing effect. Because the rights to Disney's song cost such a lot, many productions of the play use the nursery rhyme 'Here we go around the mulberry bush' instead. Why do the older couple keep singing that dratted song, time and time again? The plot reveals the song was sung at the party the four protagonists had just been to, and Martha uses it cruelly to needle George.
Who's Afraid Of Virginia Woolf – The story
The play explores the final breakdown of a middle-aged couple's marriage, which has been in trouble for some time. Meet Martha and George who, very late one night, invite a younger couple home after a university staff party.
Nick and Honey, have no idea what's in store for them – a very uncomfortable voyage into their hosts' horribly bitter and frustrated relationship. Thanks to the vast amounts of alcohol the older couple consume, they use the young couple to fuel their emotional pain and damage each other beyond repair.
This is a multi-award winner, a classic of our times. The play won the 1963 Tony Award for Best Play and the '62–63 New York Drama Critics' Circle Award for Best Play. A smash hit movie adaptation was released in 1966, written by Ernest Lehman and directed by Mike Nichols. It starred superstar actors of the day - and famously warring couple - Richard Burton and Elizabeth Taylor, with George Segal and Sandy Dennis as Nick and Honey.
The playwright Albee explained where he got the inspiration for his classic, a play that shocked and intrigued a generation. He said he was having a beer one night and: "I saw Who's Afraid of Virginia Woolf? scrawled in soap, I suppose, on this mirror. When I started to write the play it cropped up in my mind again. And of course, who's afraid of Virginia Woolf means who's afraid of the big bad wolf... who's afraid of living life without false illusions. And it did strike me as being a rather typical, university intellectual joke."
The play remains as fresh and disturbing as ever, and Staunton and Hill are set to breathe new life into a plot that never lets audiences down. Don't miss it!
Who's Afraid Of Virginia Woolf tickets – The very best in black comedy
Want premium, full price or discount Who's Afraid Of Virginia Woolf tickets? We always have great availability and you'll enjoy excellent value for money on the complete range of ticket types and seats, from low cost to the finest seats in the house.
Press Reviews
Imelda Staunton at her magnificent best. A first rate revival of an astonishing play. Perfection. The Guardian
A fierce revival. Conleth Hill is superb. Exquisite. Evening Standard
James Macdonald's superlative production. Flawless. The Telegraph
One of the greatest feats of acting I have witnessed. A brilliant night out. The Independent
Intoxicatingly good. James Macdonald's blistering production. Imelda Staunton and Conleth Hill are superb. Financial Times
Customer Reviews
What to expect:
Acting:
Music:
Costumes:
Story:
Lighting:
Recommended for:
Anyone:
Families:
Teenagers:
Couples:
Theatregoers:
based on 21 reviews
Powerful and intense!!
Wonderful performances from all four actors. Imelda Staunton was superb!!
Peter London Box Office customer
Must see
Maria London Box Office customer
Thought provoking
Julie London Box Office customer
Excellent performance, cannot miss it!
Laura London Box Office customer
Brilliant performance!!!!
It's been a long time since I've been so impressed by a theatre performance. The story is obviously a hard one, the love-and-hate relationship is hard to digest, yet it's a very rich territory for acting. I've seen this play several times (and in different languages) - yet this performance was simply brilliant - It's a must see!!
Adrian London Box Office customer
Titanic performance by Staunton
Stephanie London Box Office customer
Emotionally Exhausting, powerful stuff
I have ranked the music as average as it is really irrelevant the show not being a musical and having minimal music .
Lois London Box Office customer
Excellent Value
"Who's Aftaid of Virginia Wolfe" at the Harold Pinter Theatre was magnificent. I was upgraded on arrival from the Balcony to the Dress Circle which was a pleasant surprise. Imelda Staunton stole the show. 5* Thank you... ❤️
Alison London Box Office customer
Blown away!!!
Must-see! A privilege to witness such brilliant acting performances. Astounding!
Karen London Box Office customer
A masterclass
"Who's Afraid of Virginia Woolf" was a master class in acting. Fast paced & intense; we lived with the performers in their twisted world. Gripping from start to end with enough comic moments to give a little relief from the darkness in Albee's creation. Brilliant! Go and see this!
Lynne London Box Office customer
Vicious humanity
This is a gripping production of an outstanding play. The acting of all four leads is mesmeric and the tension and emotion can be felt throughout the three hour performance . Spellbinding performances ensure you never lose intense concentration and end emotionally drained . How can they possibly repeat it tomorrow ? And the next day ?? Thank you so much, it was a privilege to see.
Malcolm London Box Office customer
Brilliant play, and brilliant acting, but not for the faint hearted.
Keshav London Box Office customer
A must-see for any fan of Edward Albee's play
Andri London Box Office customer
Intense with very funny moments
Tim London Box Office customer
Fabulous!
Wasn't sure what to expect as I booked the tickets on a bit of a whim. So glad I did, such a classic, funny, moving, poignant, it had it all, I laughed and wanted to cry at times too. Imelda Staunton was outstanding.
Julie London Box Office customer
Constructive thoughts
This was an excellent production marred by just one thing. Those of us in the back 6 or 7 rows found it difficult to hear at times. In particular, Martha's plaintive appeal in the final act was almost impossible to hear. Fortunately, the actual words spoken weren't as important as the emotion communicated through her body and actions. This is theatre not TV!
Ed London Box Office customer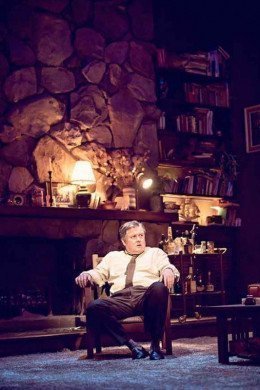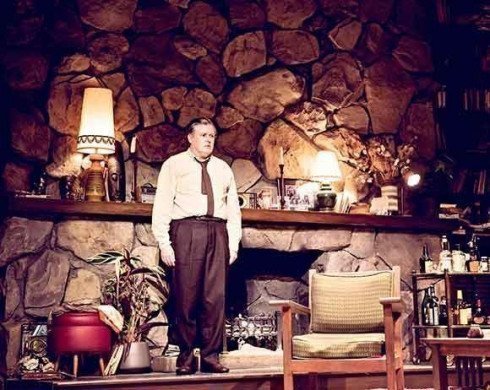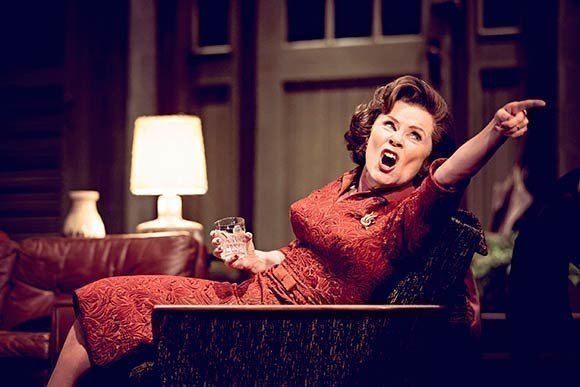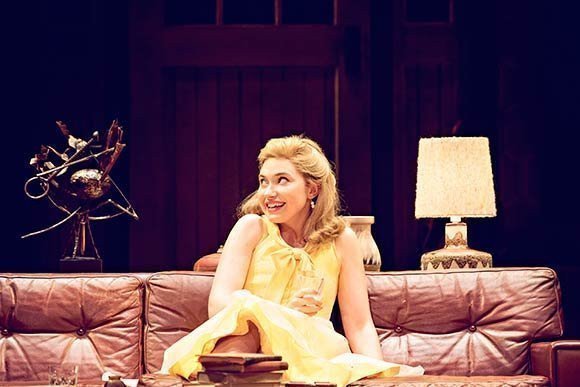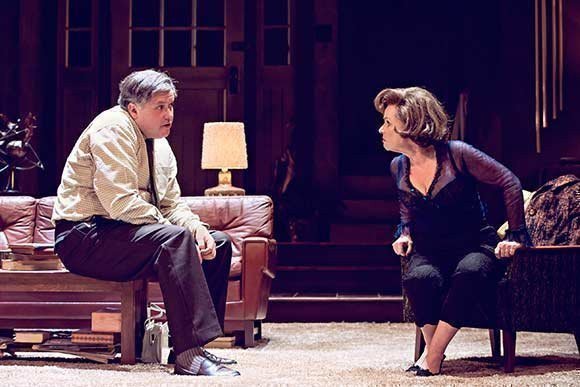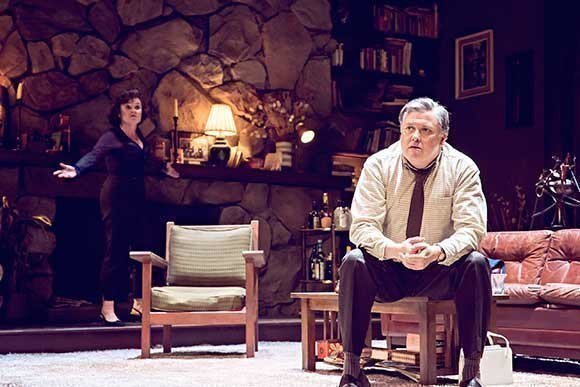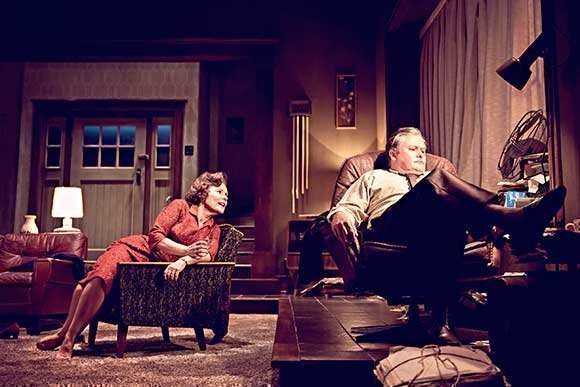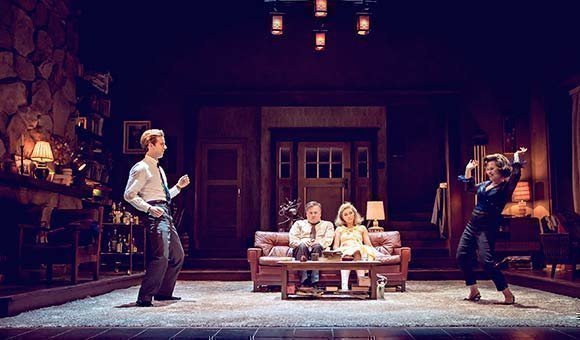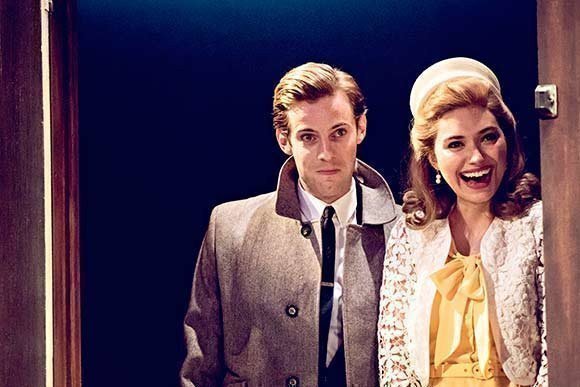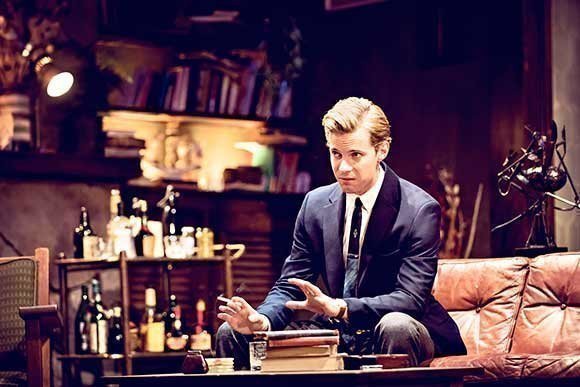 25 Feb 2017 in News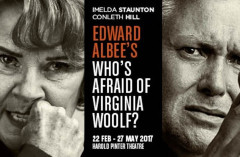 Tonight it was my privilege to watch the great actors Imelda Staunton and Conleth Hill take their first stab at performing Edward Albee's masterpiece of marital disfunction , WHO'S AFRAID OF VIRGINIA WOOLF in front of a London audience.
Read more
23 Sep 2016 in New Shows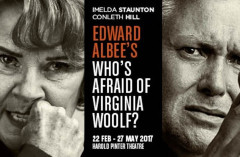 Talk about dream casting! Imelda Staunton, who cemented her reputation as West End goddess and national treasure recently with her performances in musicals GYPSY and SWEENEY TODD will play Martha in the drama WHO'S AFRAID OF VIRGINIA WOOLF?.
When people debate the greatest plays ever written this one is regularly in top 10s and rightly so, when acted well it is one of the most devastating evenings of theatre you can encounter.
Read more
Use the search box at the top left of this page to search for Who's Afraid of Virginia Woolf tickets availability.
Quick Facts
Largest Ticket Inventory in the West End
Real time seat availability
Your booking is processed directly into the box office reservation system
Collect your tickets from the theatre for free or get them posted to your address.

Theatre Address
Harold Pinter Theatre
6 Panton Street, London, SW1Y 4DN GB
Facilities
Air conditioned
Bar
Disabled toilets
Infrared hearing loop
Member of Q-Park scheme
Toilets
Wheelchair/scooter access
Theatre Info
Capacity: 796
Year built: 1881