Lyric Hammersmith
King Street, Lyric Square, London, W6 0QL GB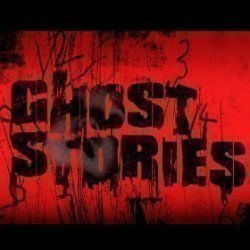 Ghost Stories
Tickets
Lyric Hammersmith
Booking until: Saturday, 11 May 2019
Running time: 1 hour 20 minutes
Book

tickets
Performance Times
Mon
Tue
Wed
Thu
Fri
Sat
Sun
19:00
19:00
21:30
21:30
Age restrictions
Suitable for ages 15+
Booking until:
Saturday, 11 May 2019
Running time:
1 hour 20 minutes
Following record breaking sell out shows, a West End transfer, productions in China, Australia, Canada, Italy, Germany and a smash hit film, the original terrifying live production is back.
Experience Andy Nyman and Jeremy Dyson's worldwide cult phenomenon in the theatre where it all began.
Keep telling yourself it's only a show.
Customer Reviews
What to expect:
Acting
Music
Costumes
Story
Lighting
Recommended for:
Anyone
Families
Teenagers
Couples
Theatregoers
based on 54 reviews
Very scary and amazingly well performed!
Miguel Angel London Box Office customer
Will be keeping the light on when I go to bed tonight
Jack London Box Office customer
Absorbing gripping brilliantly wrote
Andrew London Box Office customer
Too much talking to set the scene. The first of the "stories" could have been scarier. Wouldn't have liked to have been sitting in the front row.
Anonymous
Ghost stories
The only feedback is it was a little short, they could have been a bit longer.
Anonymous
Very apt
A good show with a nice twist at the end.
Anonymous
Ghost of an idea
Ghost stories is ok. The idea was ok but the story wasn't very well thought out. I was disappointed as I had hoped for something a bit clever and different but it wasn't.
Anonymous
Fantastic!
Very creative, jumpy, well written. 1000% worth a watch.
Anonymous
Very good show thinking about going to see show again
Anonymous
Spooky Stories
A very unusual but thought provoking show. Not the normal west end musical but just as thrilling.
Anonymous
Brilliantly scary
Anonymous
All 4 members of our party agreed the whole thing was totally bizarre and pretty boring, so much so that various times throughout the performance we all had spells of nodding off. It definitely was not scary in the slightest and we were just relieved that we ended up getting our tickets for half price as we most certainly would not have been happy spending over £50 each to see it... We thought it strange when we arrived to find the venue half empty ...on a Saturday and such a small venue ?????
Anonymous
Terrifying
The first part does not prepare you for what's the come.
Anonymous
Great acting , good old fashioned theatre ...
Brilliant, great scary play, great story line... A surprise to two in store. Great 'old fashioned ' theatre. Brilliant cast. Well Done :))
Anonymous
Great Show
Very good show loved the twist at the end
Anonymous
Disappointed.
Was promised scary; got dull. Total waste of time, effort and money.
Anonymous
Brilliantly Scary!
A must see for Halloween!
Anonymous
Birthday treat
I loved the show. I thought it managed to present horror without the aid of technological wizardry or huge budgets, very effectively. The only downside was the price which was considered by my party as rather hefty considering.
Anonymous
Not very impressede
Anonymous
Not worth the money
The show is really overpriced for what it is,wasn't scary at all.wouldnt recommend
Anonymous
it is ok
it is ok for a week day night out if you get the tickets at a normal price, otherwise at a full price too expensive
Anonymous
I love it!
I loved the show! But if you are hysterical and afraid of every little thing, do not watch the show. It may ruin the others experience.
Anonymous
If you enjoy theatre then this is a different slant on what is a very enjoyable night
Anonymous
ghost stories
We enoyed the show, the acting was good as was the atmosphere in the theatre. The story is good and the comedy fits nicely in. My only comment would be is was not as scary as I'd expected. I had heard so much about the show and thought i'd leave having being scared silly. You will enjoy the show but don't expect to be scared sh**less
Anonymous
Excellent!!!
I would have given 5 stars for the music too, just haven't because at times it was too loud.
Anonymous
Brilliantly written to draw you in!!
The atmosphere is set with eery music , nearly dark theatre and intriguing tape and numbers on the walls. The show was very jumpy in places but captures the audience with moments of suspense and anticipation. We both loved it!!
Anonymous
Better than expected
Wow much better than expected, scary, funny - a great night out.
Anonymous
Fantastic! scary
this is a fantastic show good value for money went with my sister who was visiting and had a great time out in west end! MUST SEE SHOW!
Anonymous
Fantastic edge of your seat
Anonymous
spectre acular
all i can say is it was brilliant..
Anonymous
a scary experience not to be missed
i did enjoy this show. but it was quite scary. but you know it is only an acted story and you know it i not real.
Anonymous
Fabulously scary!
My husband and I loved how they used the stage and props it felt like we where really there. I was not expecting to be as frightened as we where, it was fantastic and I would see it again in a heartbeat. I would not recommend this show if you really don't like being frightened! Defiantly not for the faint hearted! Well done to the cast and crew! Thank you for such a great experience!
Anonymous
If you like a scare, this a must see ...
There was nothing I didn't like about this show. It was brilliantly written, well acted, and truly terrifying. I would consider myself an avid Horror (not gore) fan, and enjoy clever writing and an original plot. This hit the mark for me, genuine scares, brilliant use of props and lighting - this kept me and the hubby talking for hours afterwards, disecting the subtleties, the little hints and over all amazing show! Can't recommend this highly enough xx
Anonymous
fab!!!
Such a brilliant show. Fun, scary and engrossed the whole time.
Anonymous
fab!!!
Such a brilliant show. Fun, scary and engrossed the whole time.
Anonymous
Amazing
Never been so scared in my life but it was amazing and so cleverly written.
Anonymous
Use the search box at the top left of this page to search for Ghost Stories tickets availability.
Quick Facts
Largest Ticket Inventory in the West End
Real time seat availability
Your booking is processed directly into the box office reservation system
Collect your tickets from the theatre for free or get them posted to your address.

Theatre Address
Lyric Hammersmith
King Street, Lyric Square, London, W6 0QL GB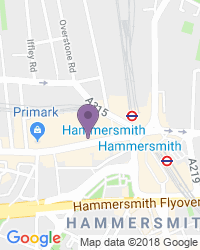 Next Performances