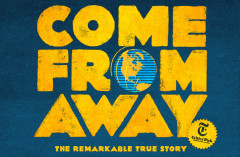 The Phoenix Theatre is proud to announce a new Come From Away concert plus an extension of the next booking season for Come From Away The Musical. It has won Oliviers, Critics Circle, What's On Stage awards and many more. The Financial Times calls it "Uplifting, irresistible, and a reminder of what matters." Now it's back in town with two exceptional productions for you.
Come From Away weaves an extraordinary tale, and it's true. When seven thousand air passengers were stranded after the 9/11 terror attack, they were welcomed in by the people from a tiny Newfoundland town. Despite their differences, the situation, and everyone's fears and uncertainties, an unusual and beautiful trust grew between the locals and the visitors. This is their story.
Who's involved in Come From Away the Concert?
This amazing, warm hearted sell-out show is produced in the UK by Junkyard Dog Productions and Smith & Brant Theatricals. It's directed by Christopher Ashley and stars an enormous cast of experienced, highly skilled performers.
Christopher Ashley is the respected Artistic Director at La Jolla Playhouse, USA. He has also been involved in Xanadu, Leap of Faith, All Shook Up, the Rocky Horror Show and many more big stage hits.
Together, the Olivier Award-winning Producer Joseph Smith and fellow Producer John Brant have a wealth of experience in West End theatre, Broadway shows, and productions around the world.
The hugely talented cast includes Jenna Boyd, Tarinn Callender, James Doherty, Mary Doherty, Mark Dugdale, Alice Fearn, Kate Graham, Alasdair Harvey, Jonathan Andrew Hume, Harry Morrison, Emma Salvo and Cat Simmons, plus Ricardo Castro, Stuart Hickey, Sorelle Marsh, Alexander McMorran, Micha Richardson, Jennifer Tierney and Matthew Whennell-Clark.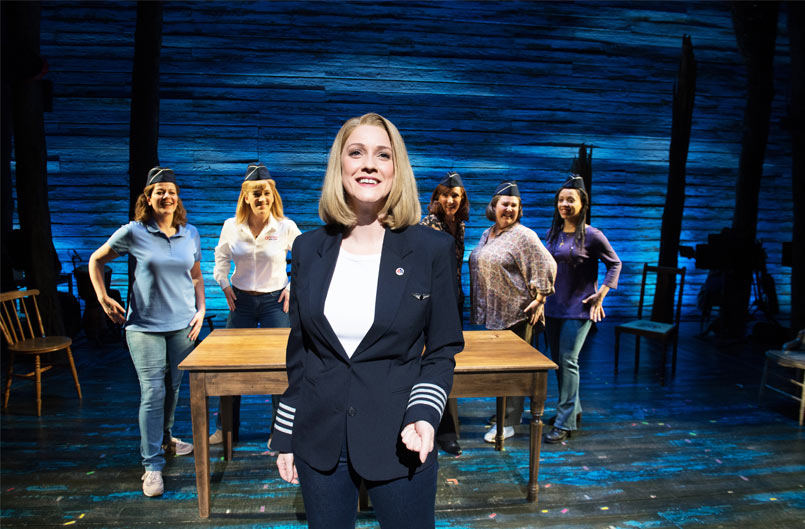 The West End company in Come From Away at the Phoenix Theatre - 2020 Credit Craig Sugden
Buy Come From Away Tickets
Come From Away The Concert is on stage from 10th to 27th February 2021 at the Phoenix Theatre. After that there's an exciting extension on the cards, Come From Away The Musical, also playing at the Phoenix and on stage from 10th May to 18th December 2021.
Book your Come From Away the Musical tickets online and choose the best seats using our Phoenix Theatre seating plan. We'll send your E-tickets to your email address, then all you do is present them when you enter the theatre.
About the Phoenix Theatre
The Phoenix Theatre is a jewel in theatreland's crown, a gorgeous sight with its traditional Italian-looking auditorium, and scarlet seats, carpet and curtains. Past shows at the Phoenix include Noel Coward's ​Private Lives, featuring Coward himself, plus Love for Love, Into The Woods, and Blood Brothers.