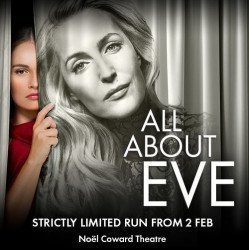 All About Eve
Tickets
Venue to be announced
Starring: Cate Blanchett
Booking until: Friday, 31 August 2018
Book

tickets
Booking from:
Monday, 15 January 2018
Booking until:
Friday, 31 August 2018
The theatre scene in New York and the UK wouldn't be the same without the amazing Ivo van Hove. The glittering star of stage, TV and silver screen Cate Blanchett is an exceptional talent. Together they're creating something truly awesome in the shape of All About Eve.
Van Hove delighted theatreland by combining a collection of The Bard's famous Roman plays, recently on at the Barbican. It was the latest in a string of monster successes, all imaginative, rebellious and beautifully executed. He's been involved in David Bowie's musical Lazarus. He gave us an excellent version of Hedda Gabbler at the National Theatre recently, and he's also deeply involved with the marvellous Obsession, starring Jude Law.
Aussie film star Cate Blanchett is playing the role of Margo Channing in All About Eve, a character who is both an actress and a bully, played to perfection in the 1950 multi-Academy Award winning film version of the same name by superstar Hollywood's Bette Davis. It's going to be very interesting indeed, seeing Blanchett portraying the role that made Davis so famous and set her reputation in stone.
Margo is monstrous, a terrible woman with an ego the size of a planet and about as much compassion as a bag of nails. In fact the original movie was stuffed with awful, bitchy characters, which was of course a significant part of its charm! But there's genuine suffering behind the fierce battle of wills and egos played out on the stage, something we're confident van Hove will bring to the fore beautifully with his usual consummate skill, style and flair.
The 1950 movie was written and directed by Joseph Mankiewicz and produced by Darryl F Zanuck. The plot? This is the hugely enjoyable tale of an ageing Broadway star and the naïve young fan who is lucky enough – or unlucky enough – to meet her in person. Things start off well, but soon descend into the most terrible bitchiness. Hugely entertaining.
All About Eve is due in the capital during 2018, and the excitement is already mounting. If you love to see movie legends brought back to life on stage, grab tickets as soon as they're out.
03 May 2017 in Casts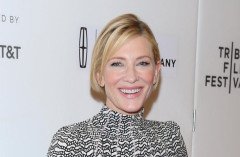 I don't recall another director influencing London and New York Theatre quite as powerfully as Ivo Van Hove has done in recent years.
Ever since he took the capital's theatre scene by storm with his radical cut and paste amalgamation of Shakespeare's Roman plays, recently revived at the Barbican, producers have clamoured to sign him up to bring his starkly staged expressionistic perspectives on classics, new writing and even the David Bowie musical Lazarus.
Read more
Use the search box at the top left of this page to search for All About Eve tickets availability.
Quick Facts
Largest Ticket Inventory in the West End
Real time seat availability
Your booking is processed directly into the box office reservation system
Collect your tickets from the theatre for free or get them posted to your address.

Theatre Address
Venue to be announced
GB