Royal Court Theatre
Sloane Square, London, SW1W 8AS GB
Now showing at
the Royal Court Theatre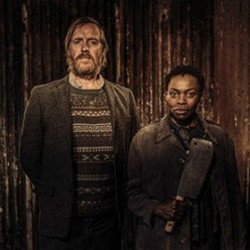 On Bear Ridge
Royal Court Theatre
Tickets from £14.25
"One minute we had customers, the next minute there was no-one."
In a lost village, blurred by redrawn borders, hidden under a crumb on the map, Bear Ridge Stores still stands.
After a hundred years, the family butchers and grocers – a place for odds and ends, contraband goods, and the last petrol pump for 30 miles – is now silent.
But owners John Daniel and Noni are not leaving.
Booking from: Thursday, 24 October 2019
Booking until: Saturday, 23 November 2019
On Bear Ridge tickets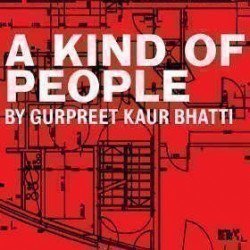 A Kind of People
Royal Court Theatre
Tickets from £14.25
"In this country, you go as far as they let you."
Friday night and someone's having a party. It seems like a laugh, but not everyone's having fun.
Booking from: Thursday, 5 December 2019
Booking until: Saturday, 18 January 2020
A Kind of People tickets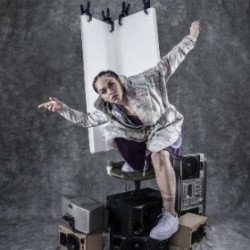 Poet in da Corner
Royal Court Theatre
Tickets from £16.70
Following its critically acclaimed premiere in 2018, this coming of age story inspired by Dizzee Rascal's seminal album, returns for a limited run before going on tour.
In a strict Mormon household somewhere in the seam between East London and Essex, a girl is given Dizzee Rascal's ground-breaking grime album Boy in da Corner by her best friend SS Vyper.
Precisely 57 minutes and 21 seconds later, her life begins to change – from feeling muted by dyslexia to spitting the power of her words; from being conflicted about her sexuality to finding the freedom to explore; from feeling alone to being given the greatest gift by her closest friend.
Step into a technicolour world where music, dance and spoken word collide, and discover how grime allowed Debris Stevenson to redefine herself.
Booking from: Thursday, 30 January 2020
Booking until: Saturday, 22 February 2020
Running time: 80 minutes
Poet in da Corner tickets
Royal Court Theatre Location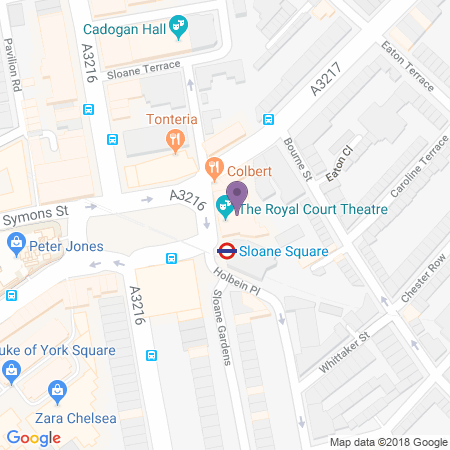 Directions
Travel Information
Nearest Tube station
Nearest Rail Station