Garrick Theatre
2 Charing Cross Road, London, WC2H 0HH GB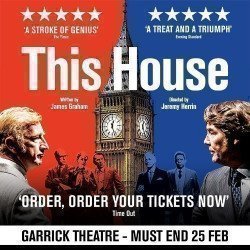 This House
Tickets
Garrick Theatre
Booking until: Saturday, 25 February 2017
Running time: 2 hours 55 minutes
Book

tickets
Performance Times
Mon
Tue
Wed
Thu
Fri
Sat
Sun
14:30
14:30
19:30
19:30
19:30
19:30
19:30
19:30
Show Closed
This show is now closed.
Age restrictions
Suitable for ages 14+
Booking from:
Saturday, 19 November 2016
Booking until:
Saturday, 25 February 2017
Running time:
2 hours 55 minutes
Press Reviews
A treat and a triumph, this is a superlative night out in the West End. Evening Standard
A thrilling play that both relives history and transcends it. The Guardian
riveting and highly relevant, a stroke of genius. The Times
The most intelligent, entertaining and informative political drama of this decade Daily Telegraph
This House is a remarkable achievement for all concerned. What's On Stage
Order, order your tickets now. Time Out
Customer Reviews
What to expect:
Acting:
Music:
Costumes:
Story:
Lighting:
Recommended for:
Anyone:
Families:
Teenagers:
Couples:
Theatregoers:
based on 35 reviews
insightful, satirical, pointed, funny
worth seeing for sure a bit long especially part one part two rattled along and had more to it
joanna London Box Office customer
Grippingly real
This is an awesome show that appealed equally to Mum and Dad who were interested in politics at the time the play was originally set, and to our teenager who found it relevant to today. If you can fit in a trip to the Houses of Parliament on the same day (as we did) its a perfect pairing. Top notch acting, staging and lighting. Don't be put off by the dates the play was set in - it is uncanny how contemporary the play feels.
Graham London Box Office customer
Absolutely fascinating!
ROBERT London Box Office customer
Political comedy at its best
The show was off this world, a fabulous story and cast set in the mid to late 70s of British politics. It opens your eyes to how parliament works and the relationships within. A must see for political students. Professional cast well rehursed, good timing.
Fred London Box Office customer
Marvellous political insight
Nick London Box Office customer
Witty, brilliant political theatre and suprisingly aspects!
Jeremy London Box Office customer
Excellent
Katrina London Box Office customer
Excellent insight into the shady corridors of power
Andrew London Box Office customer
Brilliant Production
We thoroughly enjoyed the show. Having lived through the period it certainly resonated with us. A brilliant production.
LYNNE London Box Office customer
Good for politics lovers
James London Box Office customer
Whipping Pressures!!
It was ideally for those who have a political knowledge of the period and followed the dramatic events leading up to 1979......far to much swearing which was unnecessary Humphrey Atkins were wrongly cast and should have been the other way round!....follow with the Maastricht whipping which was also very dramatic!!!
Robert Michael London Box Office customer
Fantastic
Kendal London Box Office customer
Entertaining and very topical
Very interesting particularly for those of us old enough to remember the politics of the 1970s! A good laugh and also moving. Would definitely recommend!
Breched London Box Office customer
Political, enlightening and very entertaining!
Brilliant! Of especial interest to anyone who was around in the UK in the seventies or who is interested in how Parliament works!! Witty and entertaining. Superb acting. A good command of the English language is helpful.
H P London Box Office customer
excellent show
Barry London Box Office customer
Worth watching
At a time when disillusionment with politics and politicians is rife, this marvellous piece of theatre says exactly why it is important, now more than ever before, for the general public to engage with politics. Because when they don't, rogues take over the political system in their name. Well crafted, with strong performances, and a memorable ending.
Suman London Box Office customer
Took me back in time!
The three day working week, Heath v Wilson. Jeremy Steele and the Lib/Lab pact. This is a fast paced and unusual look at the behind the scenes activity of a hung Parliament. the five years when layout held onto a tiny majority through the hard work of the whips. Staye away if politics is boring for you, but anyone with an interest in the stresses of governing, or fans of west Wing will be riveted by this excellently written, funny, sad, and nostalgic look back at the UK of the Seventies.
Jervis London Box Office customer
Great show ruined by awful seats
Our seats in the Grand Circle were not sold as restricted view, but were marked restricted view by the theatre. I am requesting a full refund. These were the worst seats I have ever had. We could see only a small proportion of the stage and missed most of the action. The website is totally misleading, giving a completely false impression of the layout of the Grand Circle. Do not trust it. A ruined evening.
David London Box Office customer
Excellent Show
Well worth a visit.
Jackie London Box Office customer
A masterpiece !
Aymeric London Box Office customer
Thought provoking
A fantastic insight into our piticsk system and it's very querky traditions.
Sarah London Box Office customer
Very enjoyable show
A very good show if you are a historian or can remember the context of the play and have some knowledge of the workings of parliament. The acting was very slick and I particularly liked the use of members of the audience as observers on stage. It was a nice touch that they were served drinks from the on-stage bar at the interval. There are so many musicals on in the West End at present that it is good to go to a play, and a very good one.
Robert London Box Office customer
Brilliant Satire !!!
This play is a must-see. Fast paced with an excellent script and first class acting combine to make this an unforgettable production. Beg, steal or borrow a ticket !
Maureen London Box Office customer
average
refika London Box Office customer
Brilliant!
Alison London Box Office customer
The 70s seems a world away
Interesting recapitulation of British politics in the years preceding the advent of Thatcher. With many tourists in the house, I feared some would see this caricature of class war as still relevant... I hope it isn't! Older members of the audience could be heard identifying the figures - St John Stevas, Heseltine, Joe Ashton, Reg Prentice - and episodes depicted, but not important if you don't know them, still a good (and sobering) reminder of how brutal politics (and daily life) was in the early 70s.
Andrew London Box Office customer
interesting, amusing, recognisable
Michael London Box Office customer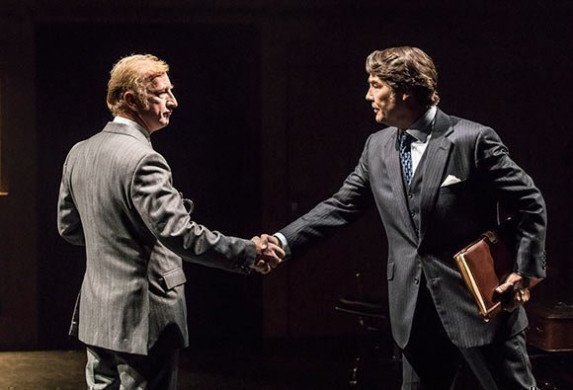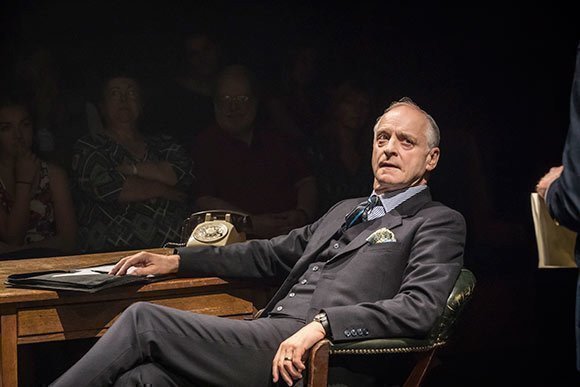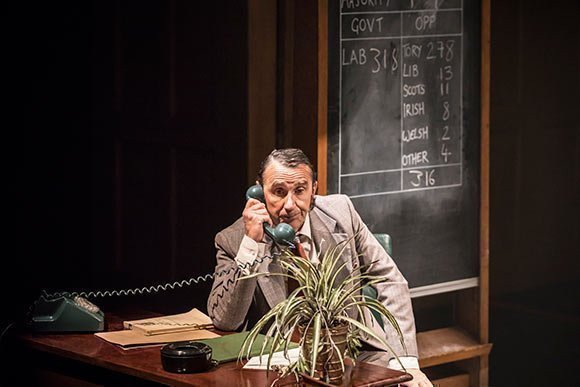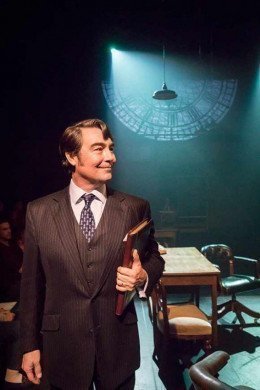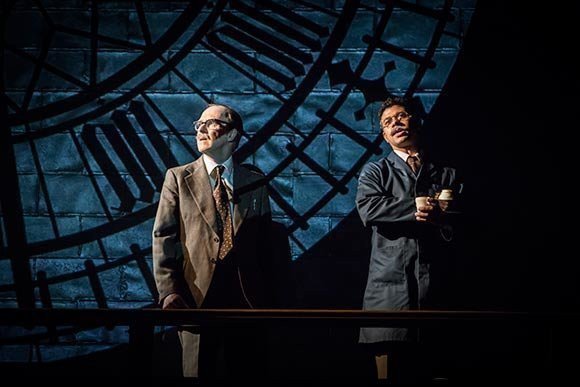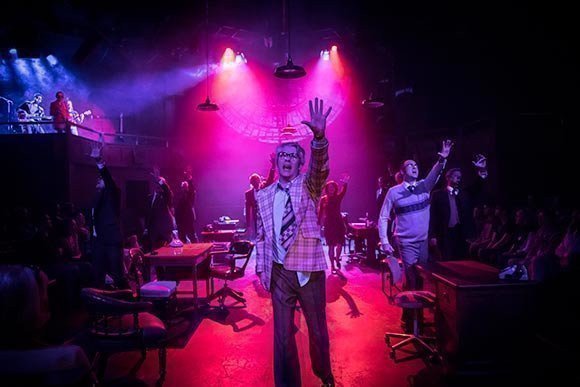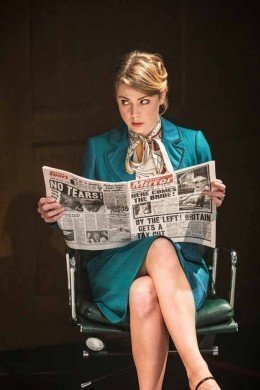 Use the search box at the top left of this page to search for This House tickets availability.
Quick Facts
Largest Ticket Inventory in the West End
Real time seat availability
Your booking is processed directly into the box office reservation system
Collect your tickets from the theatre for free or get them posted to your address.

Theatre Address
Garrick Theatre
2 Charing Cross Road, London, WC2H 0HH GB
Facilities
Air conditioned
Bar
Disabled toilets
Infrared hearing loop
Member of Q-Park scheme
Toilets
Wheelchair/scooter access
Theatre Info
Capacity: 650
Year built: 1889