Gielgud Theatre
35-37 Shaftesbury Avenue, London, W1D 6AR GB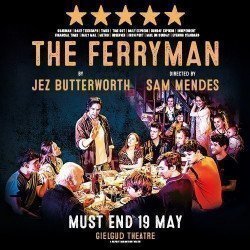 The Ferryman
Tickets
Gielgud Theatre
Booking until: Saturday, 19 May 2018
Book

tickets
We have a great selection of cheap The Ferryman tickets. We can help you save up to 70% on The Ferryman tickets! If you're looking for discount theatre tickets have a look below for our latest offers for The Ferryman at the Gielgud Theatre.
1

No Booking Fee

Tickets

from £15.00
Valid Mon - Thu and Sat Mat until 14 Apr 2018. Book by 13 Apr..
2
Was £89.50
Now £59.50

-34%

Valid Mon-Thu until 12 Apr 2018. Book by 26 Mar..
3
Was £59.50
Now £39.50

-34%

Valid Mon-Thu until 12 Apr 2018. Book by 26 Mar..
Press Reviews
Butterworth has done it again. Miss this and you've missed a marvel The Telegraph
Butterworth and Mendes deliver a shattering tale of passion and violence. All the performances are invested with the same intense detail. The Guardian
A shattering feast of intricate storytelling Evening Standard
Directed with detailed humane mastery by Sam Mendes. It has the feel of an unearthed, instant classic The Independent
Play of the year Time Out
Customer Reviews
What to expect:
Acting:
Music:
Costumes:
Story:
Lighting:
Recommended for:
Anyone:
Families:
Teenagers:
Couples:
Theatregoers:
based on 52 reviews
Powerful compelling drama
A brilliant story with the just the right mix of black humour and drama. The children were great.
David London Box Office customer
amazing, very immersive
joanna London Box Office customer
A Revelation!
Played out with spirit and humour, this show is a revelation and a must see for anyone who grew tired of atrocities in Ireland headlining the news every day during the 70's and 80's. Illuminating the plight of a good caring family trying to get on with life in troubled times reminds us of the privilege and fragility of peace. Despite the dark subject matter, the production was completely engaging and entertaining, an exuberant joy of living shining through.
Jackie London Box Office customer
Good idea but a bit overdone
Andrew London Box Office customer
Fantastic
Martha London Box Office customer
Intense and compelling
We really enjoyed the play with fantastic script and acting. Gripping throughout.
Joanne London Box Office customer
A provoking time for some Irish
We enjoyed this Irish family play. Whilst observing the fear, the burden of secrets, & their imprisoned thoughts, but managing to live an apparently happy family life- this cleverly portrays the impact of the IRA. The sound was not always loud enough to hear- unusual these days!
Michael London Box Office customer
Play of the year
Fantastic but not suitable for younger children
Ian Christopher London Box Office customer
Great play
Go and see the Ferryman it's a great story and well acted , but take a cushion as the seats at the Gielgud theatre are amongst the most uncomfortable I have had the misfortune to occupy
Roly London Box Office customer
Fantastic
We were recommend show by a kiwi friend before we left New Zealand and sooo pleased we could get tickets to see it.
Andrea London Box Office customer
Very good, moving
A good and fair representation of a period of history that I lived.
John London Box Office customer
High octane comedy
Peter London Box Office customer
Too long
Marc London Box Office customer
You must have a command of Irish accent
denise London Box Office customer
Gripping
Rosanna London Box Office customer
great Plot
Don't let the Irish accents put you off or the Irish history this story resonates today and is a masterful production with great acting and meaningful characters.
Nyall London Box Office customer
Worth seeing
I loved the theater,the story and some of the actors. I think the casting could have been better. The young main guy was way to into himself. A real turn off for me.
Amy London Box Office customer
Strong family drama
I'd highly recommend this show to anyone except under-12's. It's an excellent drama, well-acted and holding the interest throughout. It starts as a happy-go-lucky family knock-about but the inner tensions (spread across the generations) soon emerge. There is humour, passion, sadness and lots of other emotions thrown in. The cast is large but I didn't think there was a weak link. Although the early 1980's and the Troubles in NI form the backdrop, it's really a tale of loyalty, family, bravery and cowardice which could have been set at many historical points or even in the present day. An excellent night out!
Ian London Box Office customer
Recommended!
Just a great show. Lively. Humorous. Dark. Has it all!
John London Box Office customer
Very powerful show
William London Box Office customer
Excellence
I was drawn to the play due to it's Director ( Sam Mendes ). I thought his touch would make for a more enriched production . Overall , I thought The Play , most enjoyable . It has a good and interesting tale to tell ( it is set in Northern Ireland , amongst the sectarian troubles , in the early Eighties ) and was a well acted and well produced production , written by an extremely competent playwrite . Enjoyable to all ... I would recommended .
Thomas London Box Office customer
Very good
Excellent acting. Very well written.
Miriam London Box Office customer
Witty, charming and devastating
It is a stunning show, starting with wit and Irish charm, gradually revealing undercurrents of family breakdown, disloyalty, betrayal and families wrenched apart by politics The chasm between Irelands divided communities become apparent in the family itself. The acting, movement on stage and stage set are all sublime. Such a shame the theater is so dated and uncomfortable.
Cara London Box Office customer
Incredible Show!
As a new visitor to London, we saw "The Ferryman" on the recommendation of a friend--and it was so, so worth it. The acting is incredible, and the story deftly turns from family dynamics to current political developments in a very smart and captivating way. A must-see!
Alexa London Box Office customer
The River Styx
A spellbinding absorbing play. Funny, evocative, intriguing & amazing
Mike London Box Office customer
I am visiting from Australia and booked my ticket on line. I looked at the best plays now performing in London and was not disappointed. Fabulous acting; I am not particularly up with the IRA story and was worried about not understanding the Irish accents. A couple of things I missed but it was a special night of a fine play by fine performers. Come to Sydney........
Marion London Box Office customer
All in the Family
A powerhouse play with twists and turns, laughter and heartache. Beautifully acted by a large ensemble. Playwright Jez Butterworth has written another masterpiece. Beautifully directed by Sam Mendes. I didn't think that a 3 hour + production could hold my attention. But it did and had me on the edge of my seat much of the time.
John London Box Office customer
A must see
It was an excellent theatrical performance; brilliant acting, sets and costumes. The theme was very well executed, enhancing the story line. A treat for the enthusiastic theatre- goer.
Menaka London Box Office customer
great show but the end was totally unexpected
show was excellent and very helpful minimising steps to stalls as my wife is disabled
john London Box Office customer
Wonderful, immersive and clever
I loved this play. So evocative, well cast, funny, human, and beautifully done.
Rosie London Box Office customer
excellent theatre and very good performances by all.
Ian London Box Office customer
The best play of the 21st Century
Riveting story, wonderful directing by Sam Mendes and brilliant acting, by a faultless cast!
Jillian London Box Office customer
Compelling
Sensitive narrative. Family centred.
Susan London Box Office customer
Spellbinding
I don't think I actually breathed during the first act. I cried during the second. This play requires you invest your total attention for nearly 3 hours. If you do, you will come out a changed person. I cannot recommend this enough.
Carol London Box Office customer
Fabulous heartwarming and poingnant
fran London Box Office customer
tragic but great
Great performances but the writing is perhaps slightly too tragic. However, very thought provoking and God portrayal of the Troubles
Keith London Box Office customer
Brilliant play
Totally gripping-great acting and storyline. One of the best plays I've seen in a long time.
Brendan London Box Office customer
Astoundingly good.
alison London Box Office customer
Incredible
It was every emotion whilst watching the Show happy, sad, angry. Could not take my eyes off the action for a minute so much happening. Very funny at times laugh out loud and then you wanted to cry.The young actors were brillant I did not know anything about this play as I did not have a chance to read any reviews but really enjoyed it I would go again
Eileen London Box Office customer
3 hours never went so fast!
A very absorbing, at times funny, very emotional wonderful play.
Colette London Box Office customer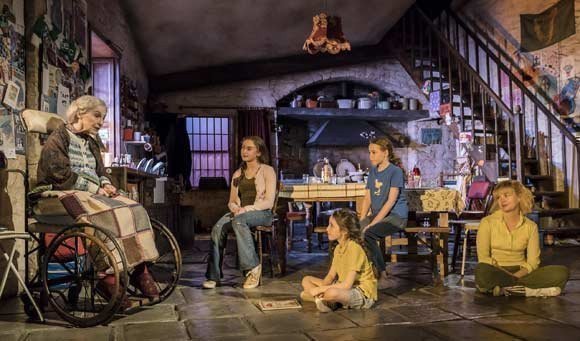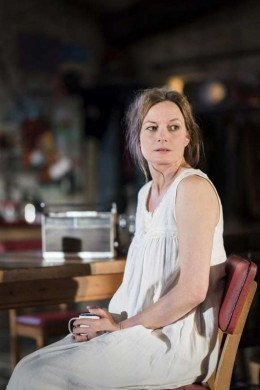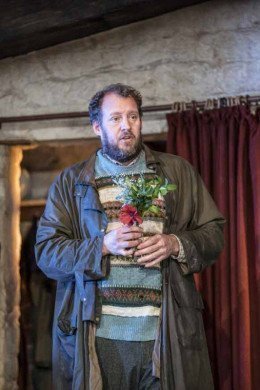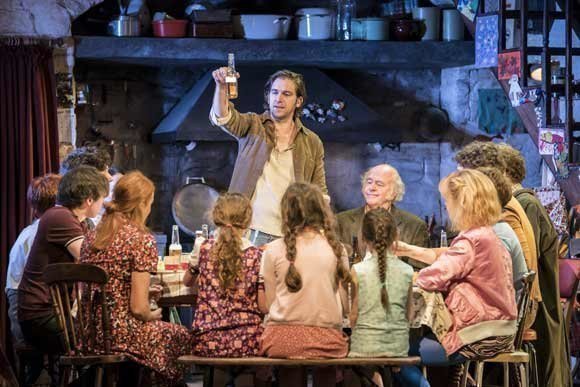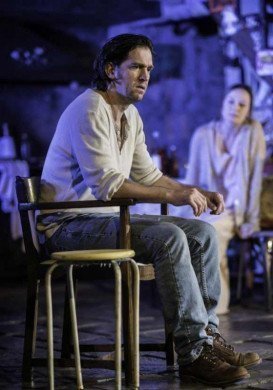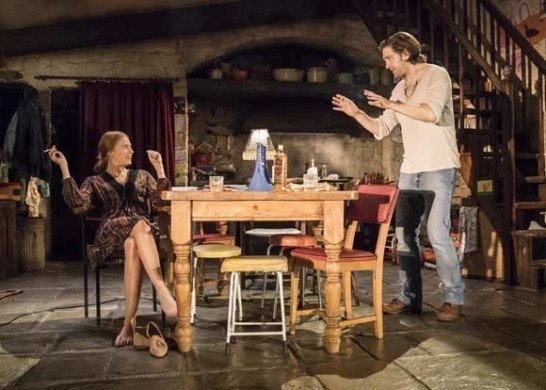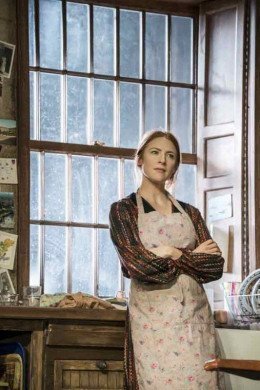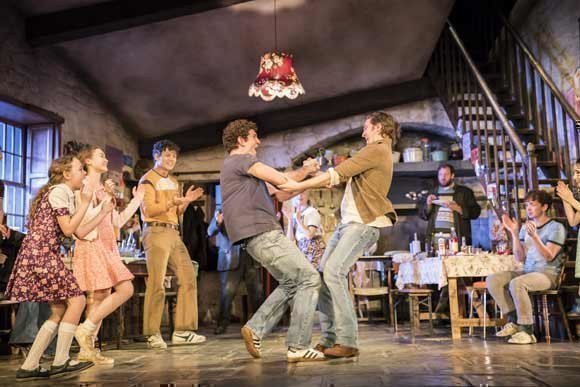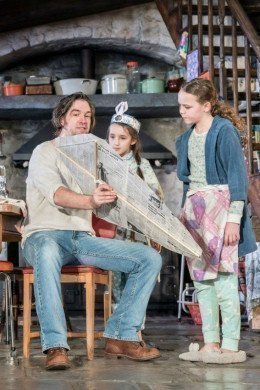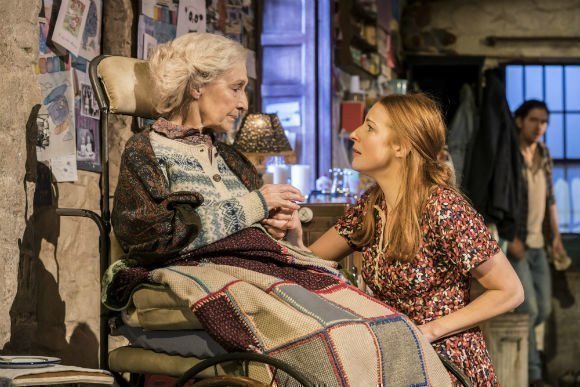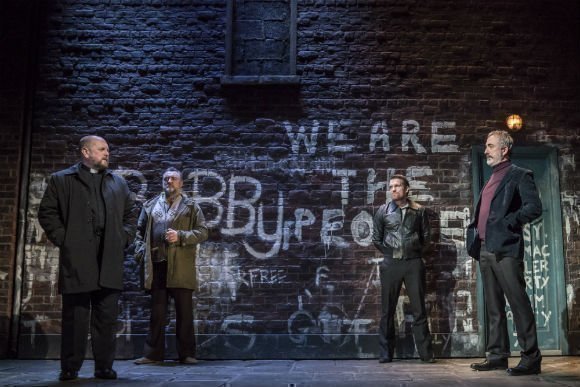 09 Feb 2017 in New Shows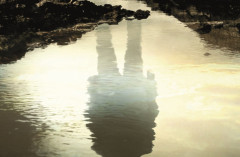 It's great that enlightened producers are still producing new plays in the West End so all credit to Sonia Friedman Productions, Neal Street Productions and Royal Court Theatre Productions who've announced that they're transferring Jez Butterworth's THE FERRY MAN to the West End's Gielgud Theatre, even before its premiere at the Royal Court on 24th April.
Read more
Use the search box at the top left of this page to search for The Ferryman tickets availability.
Quick Facts
Largest Ticket Inventory in the West End
Real time seat availability
Your booking is processed directly into the box office reservation system
Collect your tickets from the theatre for free or get them posted to your address.

Theatre Address
Gielgud Theatre
35-37 Shaftesbury Avenue, London, W1D 6AR GB
Facilities
Air cooled
Bar
Disabled toilets
Infrared hearing loop
Member of Q-Park scheme
Toilets
Wheelchair/scooter access
Theatre Info
Capacity: 970
Year built: 1906
Next Performances