Open Air
Regent's Park, London, NW1 4NU GB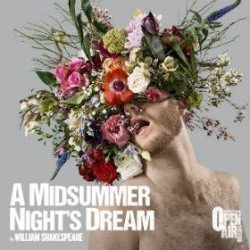 A Midsummer Nights Dream
Tickets
Open Air
Booking until: Saturday, 27 July 2019
Book

tickets
Performance Times
Mon
Tue
Wed
Thu
Fri
Sat
Sun
14:15
14:15
19:45
19:45
19:45
19:45
19:45
19:45
Age restrictions
This production of Shakespeare's A Midsummer Night's Dream is suitable for those aged 12 and over. Further details will be added to the website as the season approaches.
Please note that this is not part of our programme of work created/re-imagined especially for children, and it remains the responsibility of the parent/guardian in advance of purchase to make their own judgement as to the suitability of the show for their own child.
Important Information
Tickets are non-refundable in the event of cancellation because of the weather but may be exchanged in accordance with the Weather Policy.
Booking until:
Saturday, 27 July 2019
Shakespeare's fantastical fable of desire, confusion, jealousy and growing up.
"Lord, what fools these mortals be!"
Through live music, playful adventure and physical invention, see the lovers' world transformed into a place of magic, laughter and healing, as we journey into the woods.
Tickets are non-refundable in the event of cancellation because of the weather but may be exchanged in accordance with the Weather Policy.
Press Reviews
'Grandage's production is sexy, swift and sure-footed, a constant delight to the eye' The Guardian
'This sexy Dream is blissfully funny' Sunday Times
'Michael Grandage's hugely enjoyable, sexual and sensual revival' The Mail on Sunday
'Shakespeare has seldom seemed sexier' Sunday Telegraph
'Christopher Oram's design brings touches of magic' The Observer
A shining example of how to make Shakespeare work' What's On Stage
Customer Reviews
What to expect:
Acting
Music
Costumes
Story
Lighting
Recommended for:
Anyone
Families
Teenagers
Couples
Theatregoers
based on 20 reviews
Walliams & Sheridan shine!
Anonymous
Amazing cast, amazing performance
Anonymous
Brilliant
We really enjoyed the show they made it easy to follow the story line
Anonymous
Terrific show. David Walliams was amazing.
Anonymous
Truely spectacular Show,
The show was very enjoyable, the staff so friendly, the theatre was old world charm, very special. Came from Ireland. I have seen this play and it was overly professional in their speech it was interesting and enjoyable I would highly recommend this show for a wonderful evening, David Walliams off course was uniquely funny . The actors were amazing, Thank you.
Anonymous
Living the Dream!
This production of The Dream was exceptional. Sheridan Smith, David Walliams and Katherine Kingsley deserve special mention, although everyone was excellent. Loved every minute of it, particularly the spliff loving fairies! Go and see it!
Anonymous
A Great Show!
If you're not a Shakespeare fan and don't think you'll get it this is the production to see. The acting and interpretation was so good it made it easy to understand, incredibly enjoyable and included moments of absolute hilarity. And of course David Walliams' Bottom is a must see!
Anonymous
Midsummer's Night Dream at its very best
An excellent production. David Walliams was perfect as Bottom bringing out all the comedy in the original words. He has superb timing. The 4 actors playing the lovers were excellent. Sheridan Smith as Titania was very good but the part does not really rate the "star" publicity given to her. On e weakness I felt was Padraic Delaney as Oberon/ Theseus who never really rose to the parts and came across as very wooden. Excellent portrayal of Puck by Richard Demsey. All school children studying the play should have the opportunity of seeing a production like this. Shakeseare at its best.
Anonymous
Fantastic show full of laughs
Anonymous
Wicked night out
Sheridan Smith and David Walliams were excellent - a really good interpretation of a Shakespeare classic. I have booked to go again!!
Anonymous
David Walliams camps up his bottom!
I tried to do some 'homework' before attending this show so that I knew the basic storyline, characters etc. However, life took over and that didn't happen! Thankfully due to the fantastic acting the story unfolded and I enjoyed every minute. The set was so clever and the costumes original. Well done to the cast - a truly memorable afternoon.
Anonymous
Worth seeing
It is a fast paced and vivacious show. sheridan Smith is fantastic as Titania as our the actors taht play the four young lovers. Unfortunately David Walliams just plays Frankie Howerd.
Anonymous
Absolutely brilliant
Anonymous
Marvellous
Loved this version of MND !!
Anonymous
Captivating
A really stunning and accessible production. My twelve year old daughter loved it.
Anonymous
Use the search box at the top left of this page to search for A Midsummer Nights Dream tickets availability.
Quick Facts
Largest Ticket Inventory in the West End
Real time seat availability
Your booking is processed directly into the box office reservation system
Collect your tickets from the theatre for free or get them posted to your address.

Theatre Address
Open Air
Regent's Park, London, NW1 4NU GB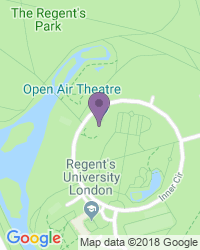 Facilities
Bar
Disabled toilets
Infrared hearing loop
Restaurant
Toilets
Wheelchair/scooter access
Theatre Info
Capacity: 1240
Year built: 1932