Oscar Wilde Season
The first offering from Classic Spring is an Oscar Wilde Season at the Vaudeville from October of this year, revolving around his four great Victorian plays, which shocked and redefined British theatre, and still resonate and refresh today, A Woman of No Importance, Lady Windermere's Fan, An Ideal Husband and The Importance of Being Earnest. Tickets for A Woman of No Importance and Lady Windermere's Fan are now onsale with tickets for An Ideal Husband and The Importance of Being Earnest going on sale later this year.
Results: 2 shows match your request.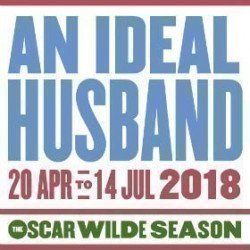 Couples (90%)
Theatregoers (100%)
i
An 'enchantingly comic' (Independent) and 'stylish revival' (Guardian) from director Jonathan Church, Oscar Wilde's An Ideal Husband 'dynamically re-mints a classic text', exploring political corruption and morality in this 'thought-provoking, richly enjoyable production' (WhatsOnStage).
'A delicious double act' (Independent), the enchanting repartee between real-life father & son Edward and Freddie Fox is a joy to behold; and they're joined on stage by the 'marvellous' Nathaniel Parker (Times), 'brilliant' Susan Hampshire (Guardian), 'superb' Sally Bretton, and 'thrilling' Frances Barber (WhatsOnStage).
'Beautifully played and cast' (London Theatre), Faith Omole's 'delightful' Mabel Chiltern tops off an array of 'masterful performances' (Evening Standard) from a talented company.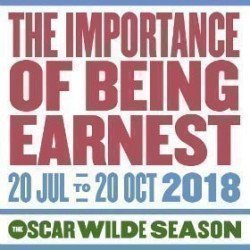 Widely considered one of the funniest plays in English, Wilde's much loved masterpiece throws love, logic and language into the air to make one of theatre's most dazzling firework displays. Jack, Algy, Gwendolyn and Cecily discover how unsmooth runs the course of true love, while Lady Bracknell keeps a baleful eye on the mayhem of manners. 'It is very romantic to be in love. The very essence of romance is uncertainty'
Shows
by Category
Up to 70% discounts
Secure Online Booking
Tickets sent by Post or collect at BoxOffice
Customer service open 7 days a week
Choose your seats at time of reservation.
No hidden charges.